Coconut Kozhukattai Recipe
Kozhukattai recipe made by steaming the balls of rice flour, coconut, jaggery and ghee

Sathiskumar Shanmugam
On

Thursday, 10 August 2017 00:15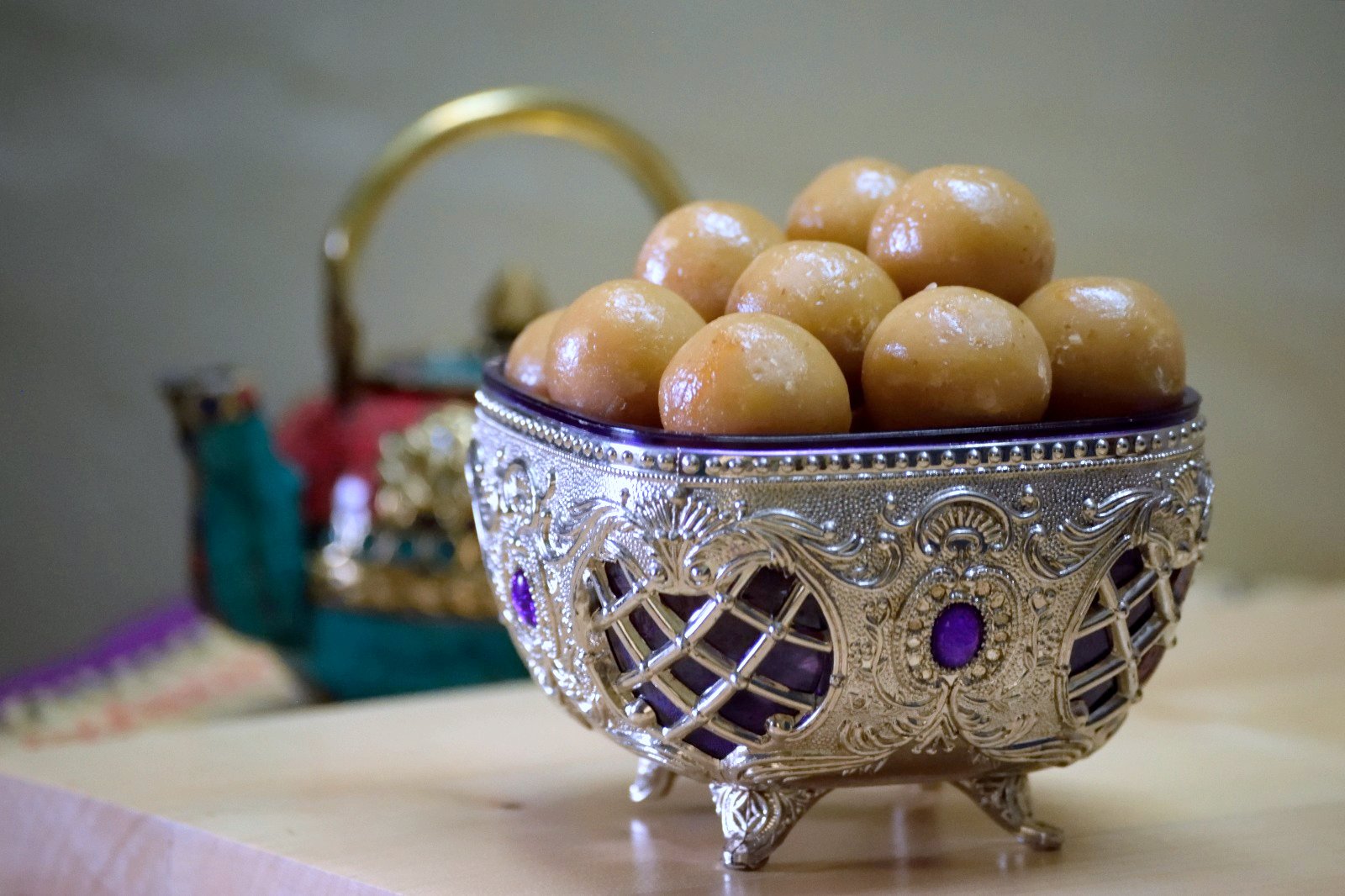 'Pallu Kozhukattai' is one of the important ceremonies among the Sri Lankan Tamil community. It is also called as teething ceremony and it is done when the child's first tooth pops up and this recipe is served to the closest of relatives after a small ceremony. This Kozhukattai is a sweet Dumpling that is made from rice flour, grated coconut and sugar or jaggery. The significance of this ceremony is to mark the appearance of the child's first tooth and to pray for the child to be bestowed with teeth as beautiful as the white kozhukattai.
The speciality of this dish is that it doesn't have any prescribed shape or method. It can be made either like a dumpling or cake ball. Kozhukattai is the South Indian counterpart of the Tibetan Momos, Odian Manda Pitha and Maharashtrian Modak.
Usually, while preparing kozhukattai the sweet poornam/stuffing is covered with a layer of rice flour dough. Here in mine I have mixed all the ingredients together and have prepared a cake ball which I inherited from my mother.
Serve Coconut Kozhukattai Recipe as a dessert or as a snack with Turmeric Milk Recipe (Haldi Doodh).
If you like this recipe, try more recipes like
Notes:
It can also be prepared with sugar if you don't prefer jaggery.
The same cake balls can be dipped in coconut milk and served. It is another popular snack of Tamil Nadu and Sri Lanka known as Paal Kozhukattai or Milk Kozhukattai.
Ingredients
50 grams

Fresh coconut

150 grams

Rice flour

80 grams

Jaggery

Ghee

, as required to bind

Water

, as needed

Salt

, a bit
How to make Coconut Kozhukattai Recipe
To begin making Coconut Kozhukattai Recipe, powder the jaggery in a ammikallu or by pounding or in a mixer grinder, sieve the flour and add them in a large bowl.

Add the grated coconut, little ghee and salt to it.

Boil the water in a saucepan, and add to the mixture in the mixing bowl, little by little, while kneading the mixture into a soft dough.

Shape the dough into small balls.

Prepare a steamer and preheat the vessel till the water beneath the steamer plate is boiling and steaming.

Arrange the kozhukattai on the steamer plate.

Steam cook the balls in a preheated steamer for approximately ten minutes or till steamed and cooked well.

Serve Coconut Kozhukattai Recipe as a dessert or as a snack with Turmeric Milk Recipe (Haldi Doodh).