कॉर्न और ड्रमस्टिक सलाद रेसिपी - Corn And Drumstick Leaves Salad Recipe
सरल और बनाने में आसान, कॉर्न और ड्रमस्टिक सलाद रेसिपी एक स्वादिष्ट सलाद रेसिपी है जिसे आप अपने खाने के साथ परोस सकते है. आप इसे अपने स्नैक के लिए भी खा सकते है.

RUBY PATHAK
On

Monday, 25 February 2019 10:12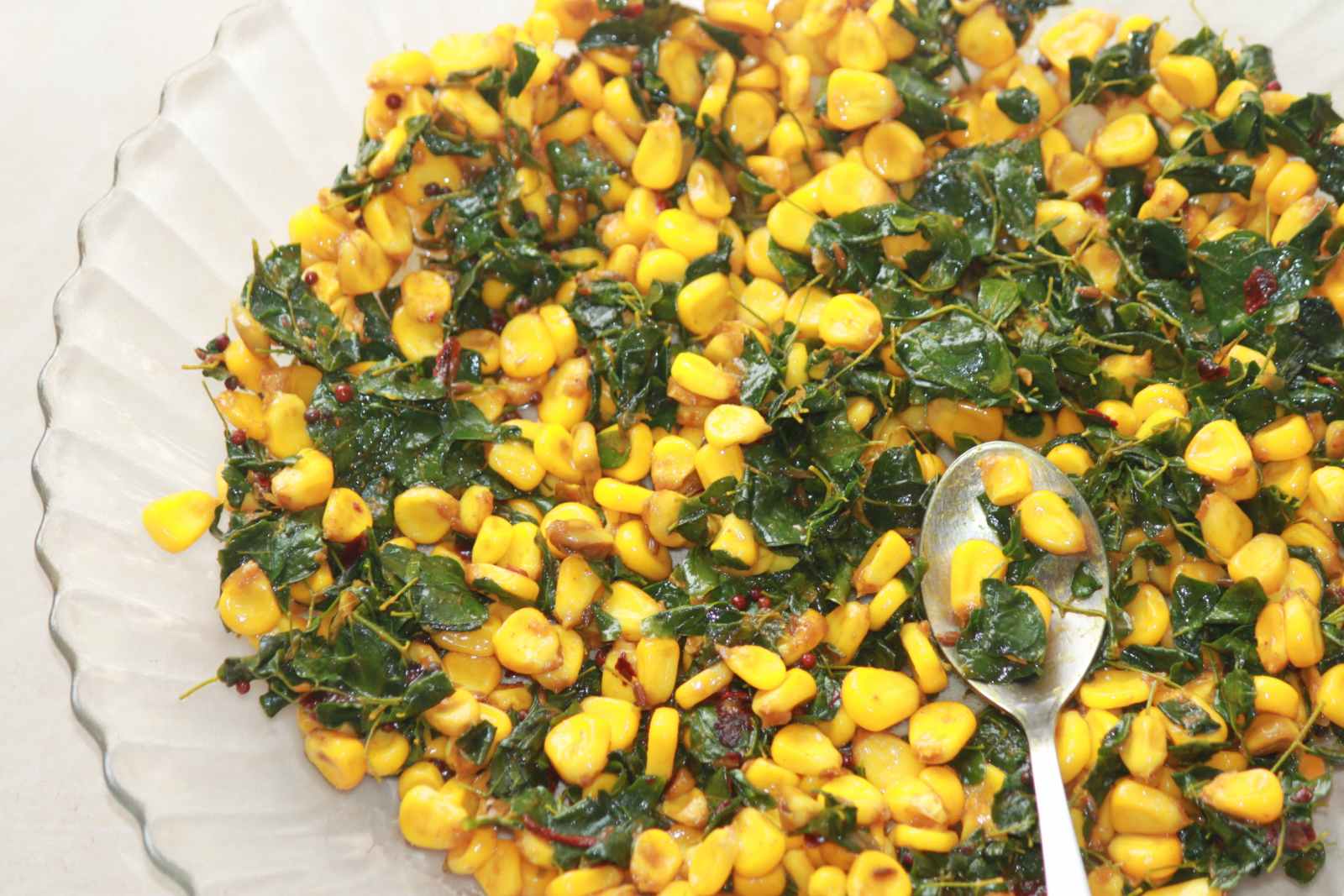 कॉर्न और ड्रमस्टिक सलाद रेसिपी एक सरल रेसिपी है जिसमे कॉर्न और ड्रमस्टिक को मिला के उसमे ड्रेसिंग डाली जाती है. आप इसे अपने खाने के साथ परोस सकते है या फिर स्नैक की तरह खा सकते है.
कॉर्न और ड्रमस्टिक सलाद रेसिपी को टमाटर प्याज सांबर, चावल और चाउ चाउ थोरन के साथ दिन के खाने के लिए परोसे।
अगर आपको यह रेसिपी पसंद है, तो आप यह भी बना सकते है
Ingredients
100 ग्राम

स्वीट कॉर्न

2 कप

ड्रमस्टिक के पत्ते

1/2 छोटा चम्मच

जीरा

1/4 छोटा चम्मच

राइ

1/4 छोटा चम्मच

लाल मिर्च पाउडर

1/4 छोटा चम्मच

हल्दी पाउडर

1 छोटा चम्मच

गुड़

, पाउडर बना ले
1/4 कप

पानी

2 छोटे चम्मच

तेल

नमक

, स्वाद अनुसार
How to make कॉर्न और ड्रमस्टिक सलाद रेसिपी - Corn And Drumstick Leaves Salad Recipe
कॉर्न और ड्रमस्टिक सलाद रेसिपी बनाने के लिए सबसे पहले कॉर्न और ड्रमस्टिक के पत्ते को अच्छी तरह से धो कर अलग से रख दे.

अब एक कढ़ाई में तेल गरम करें। इसमें जीरा, राइ डाले और गैस की आंच कम कर ले.

राइ के तड़कने के बाद इसमें कॉर्न डाले और 2 मिनट के लिए पका ले. अब इसमें हल्दी पाउडर, लाल मिर्च पाउडर, नमक डाले और अच्छी तरह से मिला ले.

1 मिनट के बाद इसमें ड्रमस्टिक के पत्ते, नमक, गुड़ डाले और धीमी आंच पर पका ले. ड्रमस्टिक के पत्ते और कॉर्न के अच्छी तरह से नरम होने तक पकाए। गैस बंद करें और परोसे।

कॉर्न और ड्रमस्टिक सलाद रेसिपी को टमाटर प्याज सांबर, चावल और चाउ चाउ थोरन के साथ दिन के खाने के लिए परोसे।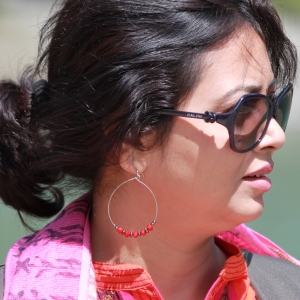 Apart from being a co-director for our online fashion brand I am one self taught and passionate recipe developer. My family and friends love my cooked recipes for the last 20 years both when I was staying abroad and also at present in my homeland. My mission is to make cooking fun and make it better, beautiful, simple, tasty, healthy using organic ingredients. Finally turn my hobby to a career for the rest of my life which at present is my dream food business, TASTY FUSION. I am really thankful to my parents and family for inspiring and supporting me. Grateful to food networks of USA,AUSTRALIA AND INDIA to feed my passion and bring it to life. Online Recipe Websites, recipe books, Magazines are fresh air that fuel my hobby and creativity. Love to innovate,experiment recipes from world cuisine. Yoga, Gym Workout, Travel, Home making, Music are few of my interests. I just love my Life. For collaboration and information,please contact me at: ruby_pathak@yahoo.com Appreciate your interest in my page.