Corn Salad With Radishes, Jalapeño And Lime In Mint Mayo Recipe
In association with Del Monte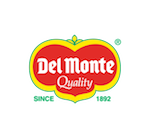 Jyothi Rajesh
On

Monday, 24 October 2016 00:21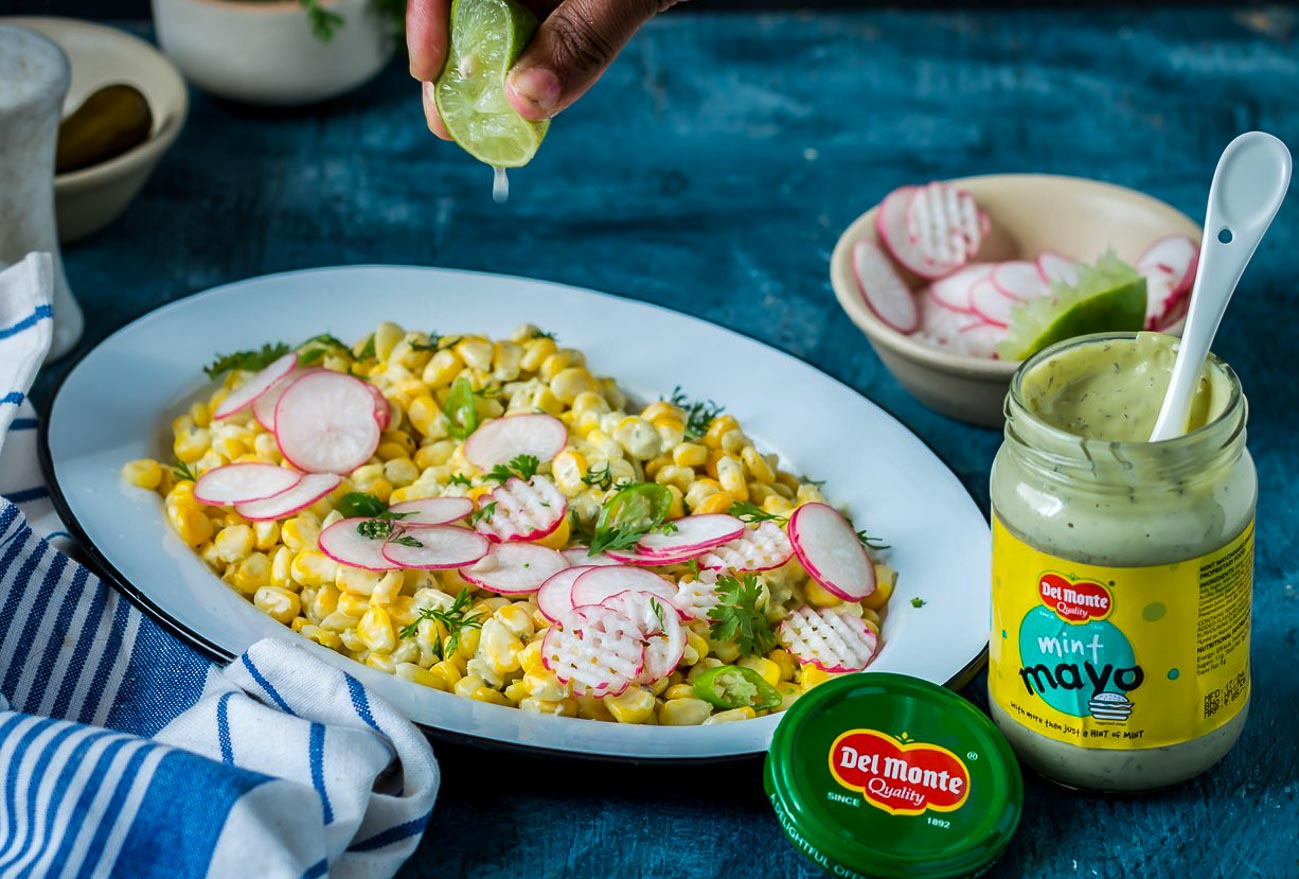 If you thought salads are boring, I agree with you. And if you thought a best was to eat a salad if at all you have to eat it should be with a delicious dressing, I'm with you on that as well.
Salads remind me of summer. It's light on your tummy, but very satisfying too. And when you make a salad that screams fresh, light and summery, you will probably think of a dressing that is also fresh and turns the salad into one delicious super food.
I love mint in my salads, the aroma of mint is just enough to lift up my spirits. A minty, creamy salad dressing was on my mind when I decided to make corn salad with fresh baby radish. Jalapeno and lime along with few generous spoons of mint mayonnaise added those wonderful flavours to the salad which exploded my taste buds. If you love minty dressing in you salads, give DelMonte's Mint Mayonnaise a try, you will love it!
Corn and summers always seem to go hand in hand. But I love my corn any time of the year. There is nothing than a bowl of corn with some fresh vegetables.
Serve Corn Salad With Radishes, Jalapeño and Lime in DelMonte Mint Mayonnaise along with a Garlic Bread for a light and delicious weekday dinner.
Ingredients
1 cup

Sweet corn

, steamed
4

Red baby radish

, thinly sliced
2

Pickled Jalapenos

, chopped
2 teaspoons

Lemon juice

4 tablespoons

Del Monte Mint Mayo

1 tablespoon

Coriander (Dhania) Leaves

, finely chopped

Salt

, to taste
1 teaspoon

White pepper powder
How to make Corn Salad With Radishes, Jalapeño And Lime In Mint Mayo Recipe
To begin making the Corn Salad With Radishes, Jalapeño and Lime in DelMonte Mint Mayonnaise recipe, boil corns and keep aside.

Transfer the boiled corns to a plate or bowl.Add

Add DelMonte Mint Mayonnaise, salt and pepper, give it a mix.

Now add radish slices, Jalapenos, coriander leaves, mix.

Serve Corn Salad With Radishes Jalapeño And Lime In Mint Mayo Recipe immediately as an evening snack or as side dish.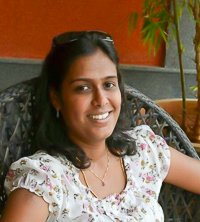 Jyothi Rajesh is an engineer by profession. Food and any thing related to food is her passion. She loves to cook, style and photograph food. She spends half of my week teaching Robotics to children and the rest of my week she get lost in cooking and photography. She cook for two reasons. First, cooking is, in all honesty, a way to show that she cares about people. It gives her great pleasure to make something that someone enjoys! Second, "I love the quest … the quest for great ingredient combinations, for unexpected flavors, for those "wow" recipes."