Matar Paneer Kulcha Recipe -Cottage Cheese And Peas Stuffed Leavened Flat Bread
Soft, buttery Kulchas stuffed with spicy peas and paneer mixture makes a delicious accompaniment with any gravy. Serve for weekend dinner with chole and salad.

Farrukh Aziz Ansari
On

Monday, 07 December 2015 00:49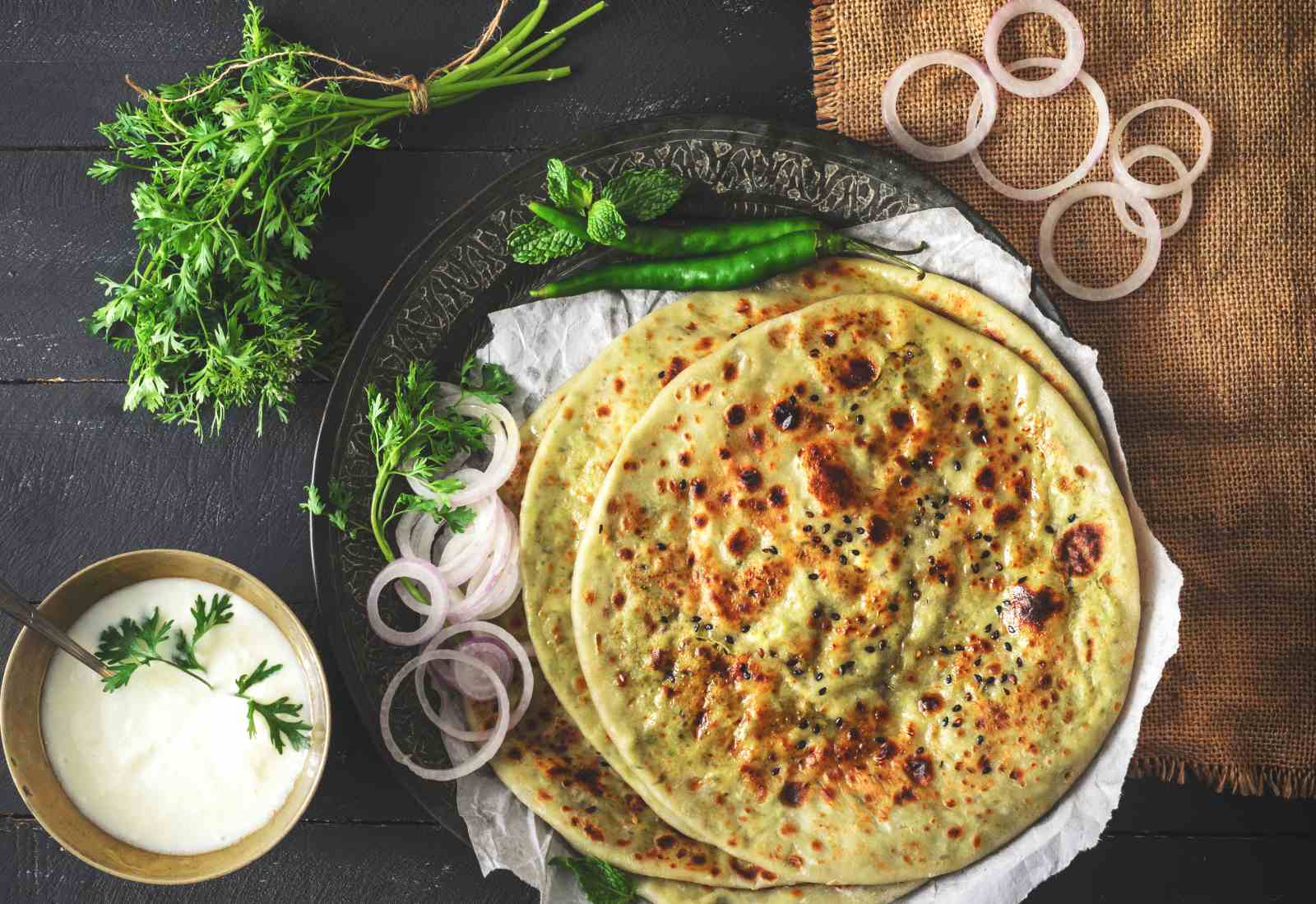 Matar Paneer Kulcha is a delicious leavened flat bread stuffed with a spicy mixture of peas and paneer. The sweetness of the peas and the soft paneer are enhanced by the subtle and aromatic spices, which make it a perfect accompaniment for a range of North Indian curry dishes.
Kulchas are usually served with pickle, curd or Chola and can be eaten for breakfast or a lunch/dinner as well. This recipe is of a leavened dough, which is proved overnight. However, you can also carry out the proofing for 2 to 3 hours prior to making the kulcha, but for best results, a longer proving time is preferred.
Serve the Matar Paneer Kulcha along with Peshawari Chole or Aloo Tamatari and Lachedar Kakdi Pyaz Kachumber for a comforting weeknight meal.
Have you tried some of the other popular Indian style breads such as
Ingredients
3-1/2 cups

All Purpose Flour (Maida)

1/3 cup

Curd (Dahi / Yogurt)

, at room temperature
3/4 cup

Milk

, warm

Cooking oil

, as needed
1/2 teaspoon

Baking powder

1/2 teaspoon

Baking soda

3/4 teaspoon

Salt

2 teaspoon

Sugar

Black sesame seeds

, for sprinkling
For filling
250 grams

Paneer (Homemade Cottage Cheese)

, grated
1-1/2 cup

Green peas (Matar)

, blanched
3 tablespoon

Mint Leaves (Pudina)

1/4 cup

Coriander (Dhania) Leaves

5 cloves

Garlic

, minced
1 inch

Ginger

, grated
1 teaspoon

Cumin seeds (Jeera)

3/4 teaspoon

Fennel seeds (Saunf)

3

Green Chillies

1 teaspoon

Chaat Masala Powder

3/4 teaspoon

Ajwain (Carom seeds)

Black sesame seeds

, to sprinkle

Salt

, to taste

Ghee

, as needed
How to make Matar Paneer Kulcha Recipe -Cottage Cheese And Peas Stuffed Leavened Flat Bread
To begin making the Matar Paneer Kulcha, first of all sift the all purpose flour in a bowl. Add salt, sugar, baking soda, baking powder to it and combine well.

Then, make a well in center and add oil and yogurt. Combine with your fingers till it all comes together.

Next, gradually add milk a little bit at a time, as required and mix some more until all the flour comes together to form a dough that is not sticky and runny. It should be smooth, pliable and soft.

Knead the dough well for 4-5 minutes until it is very soft and smooth. Place the kneaded dough in large bowl and cover it with clean damp kitchen towel and set it aside in a warm place for 4-5 hours or overnight.

This period is known as the proofing period. After proofing, dough becomes very soft and fluffy. Turn the dough over on a flat surface and gently knead it again for a minute or two. The dough is now ready. Set it aside while you prepare the filling.

To prepare the filling, using a chopper or a grinder, coarsely grind the green peas, coriander leaves, mint leaves, garlic, ginger, green chilies, fennel seeds, cumin seeds. Pulse them into a rough mix, taking care not to make it a fine or smooth paste. It should be rough and coarse.

Transfer the mix into a bowl. Into the bowl, grate in the paneer, add chaat masala, ajwain, salt and mix well. The filling is ready.

To prepare the Matar Paneer Kulcha, first divide the dough into 8-9 equal sized portions. Also divide the peas, paneer filling mixture into an equal number of parts.

Working with one portion at a time, roll out the dough into small circle about 2.5-3 inches in diameter. Take the rolled circle in your palm, place a spoonful of the matar-paneer filling in the center, while cupping it in your palm.

Bring all the edges of the circle together to seal the matar paneer mixture inside, like a tight pouch. Make sure there are no air pockets within.

Gently press the stuffed ball out once again slightly with your fingers.

Next, sprinkle sesame seeds, apply oil to the surface so that the seeds stick and roll out into a kulcha. Do not apply too much pressure at one place else the kulcha will tear and stuffing will come out. Kulchas are usually thicker than parathas.

Meanwhile, place a skillet or tawa on the heat. When hot, place the kulcha on the pan and cook until bubbles begin to appear on the surface. Apply a little oil or ghee on the top and flip the Matar Paneer Kulcha over to brown the other side.

Repeat, applying ghee, butter or oil and cooking the Matar Paneer Kulcha until it attains a nice even brown hue with some spots.

Serve the Matar Paneer Kulcha along with Peshawari Chole or Aloo Tamatari and Lachedar Kakdi Pyaz Kachumber for a comforting weeknight meal.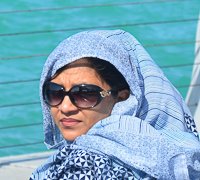 Farrukh is microbiologist by qualification, a Naturopath and homemaker by choice. She is a Recipe Developer, Food Stylist and self-taught Food Photographer and blogs at "Cubes N Juliennes". The journey of food blogging so far has been passionate to the core of it. She puts her best effort in not only creating recipes but also capturing them in drool worthy shots which mesmerize you to drop your jaws. That quite justifies her belief in the axiom "You eat with your eyes first". She keeps herself busy in cooking, styling, clicking and processing all day long. Farrukh's blog "Cubes N Juliennes" has been awarded the prestigious award of "Best Recipe Blog" by the Food Blogger Association of India in 2013 and then a runner up award in 2014.