Cranberry Whole Wheat Naan Recipe
Indian Bread stuffed with sweet and sour prune chutney and studded with cranberries.

Archana's Kitchen
On

Thursday, 26 January 2017 00:00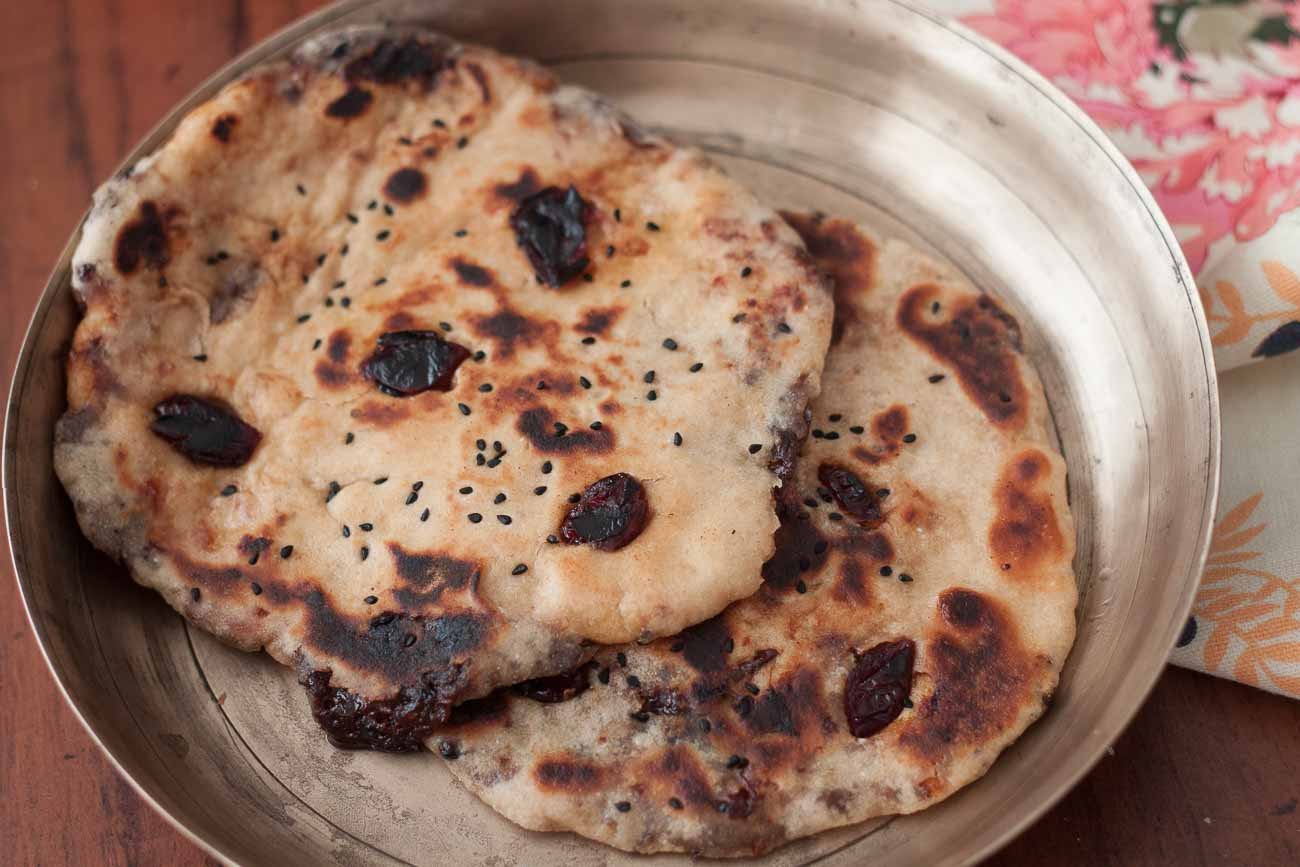 Cranberry and Prune Chutney Whole Wheat Naan Recipe, an innovative version from the traditional Indian Naan Flat bread. It is topped with rich and sweet prunes and cranberries. Naan is an Indian flat bread that can be made very easily at home and that too on stove top. The result – soft, pillow, delicious naans!
Serve the Cranberry and Prune Chutney Whole Wheat Naan Recipe along with some Smoked Dal Makhani Dhaba Style Recipe to enjoy your rich Sunday meal.
If you are looking for more Naan Recipe here are some :
Ingredients
2-1/4 cups

Whole Wheat Flour

, extra for dusting
1-1/2 teaspoons

Active dry yeast

1 teaspoon

Sugar

100 grams

Curd (Dahi / Yogurt)

150 ml

Lukewarm Water

2 teaspoon

Salt

2 tablespoon

Cooking oil

Ghee

, or butter as needed
1/4 cup

Prune Spread

100 grams

Cranberries

1 teaspoon

Black sesame seeds

1 teaspoon

Badam (Almond)

, flaxes (optional)
How to make Cranberry Whole Wheat Naan Recipe
To begin the preparation of Cranberry and Prune Chutney Whole Wheat Naan Recipe, take yeast and sugar in a bowl and pour luke warm water and let it sit for 5 minutes until the yeast starts bubbling. If the yeast doesn't react discard it and start another batch.

In another bowl, add flour, salt, oil and mix with your fingers, make a well in the center and pour in the frothy yeast mixture and yogurt. Mix well. We just want all the dry flour to be wet. The dough will be sticky.

Thoroughly clean the counter surface, rub your fingers with little flour, transfer the dough onto the counter and start kneading. Initially it will be sticky. Knead until smooth, soft and shiny.

The kneading should be "stretch, fold back" movements. Do not add too much flour while kneading. We need flour just to rub your fingers with in case dough is very difficult to handle. If you add more flour, the naan might not turn soft.

Place the dough into a bowl rub oil all over the dough, and cover it with a damp cloth. Set it aside for 1 – 1.5 hours, for the dough to prove. After 1-1.5 hours the dough would have risen and it would be double the size.

In the meanwhile, soak the cranberries in water for about 30 minutes. Then chop into smaller pieces. Check how to make the prune chutney by clicking on the link Spiced Prune Chutney Recipe.

Once the dough is proven, knock it down (punch it with your fist), this is done to release all the air that would have collected. Gently knead for another 2 minutes.

Divide the dough into equal parts (I made 4 large balls). Dust a little flour if needed to roll and press the dough.Sprinkle chopped cranberries, and spread the Spiced Prune Chutney. You can add the cranberries later also on top over the tawa.

Now bring the edges to the center sealing the stuffing in the center. Now roll the naan into any desired shape making sure not to break the stuffing out of the naan. Sprinkle some black sesame and few almond flakes on top.

Heat a tawa. Grease it well with ghee. Place the rolled naan and cook covered on low flame. You will see the naan bubbling up.

Turn the naan the other side and rub ghee generously and cook. Keep turning naan once in 30 seconds to 1 minute on both sides until all edges are cooked and naan is browned on both sides. Remove from tawa and again rub ghee generously on top. Repeat the process for the remaining dough.

Serve the Cranberry and Prune Chutney Whole Wheat Naan Recipe along with some Smoked Dal Makhani Dhaba Style Recipe to enjoy your rich Sunday meal.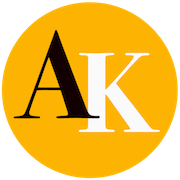 Hi there! This is our chance to talk to you. First, we love creating recipes keeping you in mind. At Archana's Kitchen we try to keep recipes simple, smart and seasonal without additives and preservatives. We hope you enjoy cooking recipes from our website where the sole effort is to make cooking simple for you. When you try out one of our recipes, we are longing to hear back from you. Do take your time to come back and share your comments, as your feedback means a lot to us.