Creamy Mixed Vegetable Risotto Recipe
A creamy Risotto recipe filled with the goodness of vegetables which can be served for weekend dinner.

Smitha Kalluraya
On

Sunday, 26 February 2017 00:00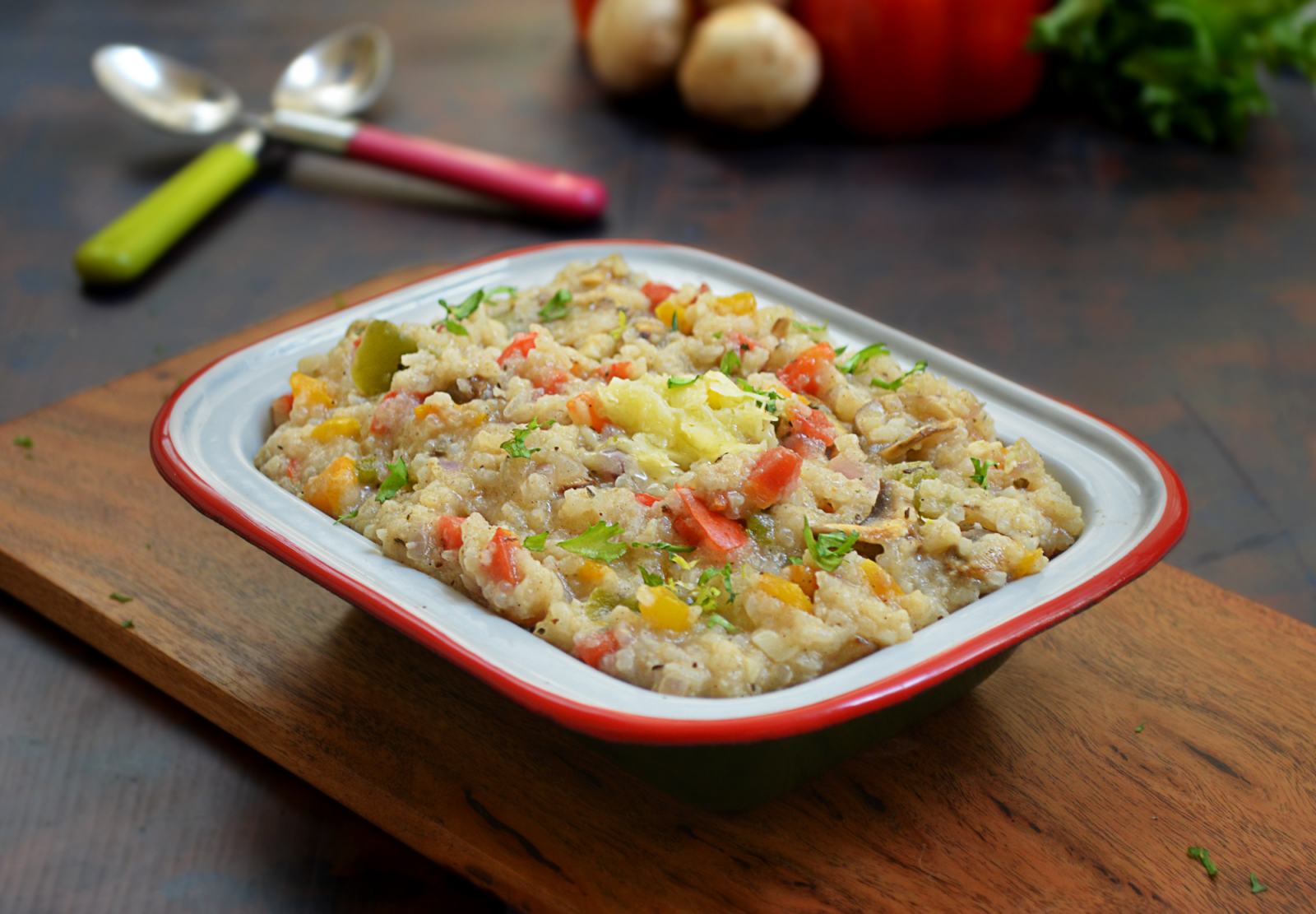 Vegetable Risotto is a classic Italian dish made with creamy arborio rice and colorful assorted veggies. Typically risotto is slowly cooked in vegetable/chicken broth adding it in steps till arborio rice is fluffed up and creamy. This slow cooking method helps to release the starch from the rice, giving risotto its characteristic silky, creamy texture. Addition of veggies makes this risotto more healthy and tasty. Do try this easy cheesy creamy mixed vegetable risotto!
Serve Creamy Mixed Vegetable Risotto along with Insalata Caprese Salad for a weekend dinner with family.
If you like this recipe, you can also try other Risotto recipes such as
Ingredients
1 cup

Arborio rice

2 tablespoons

Butter

1/4 cup

Onions

, finely chopped
4 cloves

Garlic

, finely minced
1 liter

Vegetable stock

1/2 cup

Red Yellow and Green Bell Peppers (Capsicum)

, finely chopped
8

Button mushrooms

, chopped 
3 tablespoons

Fresh cream

3/4 cup

Cheese

, processed and grated

Salt

, to taste

Black pepper powder

, to taste

Dried oregano

, powder, to garnish 
How to make Creamy Mixed Vegetable Risotto Recipe
To begin making the Creamy Mixed Vegetable Risotto recipe, into a pre heated heavy bottomed pan, add a teaspoon of butter. To it add chopped onions and minced garlic. Salute for about 3 to 5 minutes.

Once the onions have become soft add rice to it and mix. Add some vegetable broth to it and bring it to boil. Once they start boiling, reduce the heat and simmer till broth is completely absorbed.

Add the remaining stock and simmer until the rice is completely cooked and all the stock is absorbed. If the stock dries up before the rice is cooked add little warm water .

Meanwhile, as rice is getting cooked, prepare the veggies. In another pan, take a teaspoon of butter. Throw in chopped coloured capsicums and mushroom. Add a pinch of salt and pepper.

Saute in between till the veggies get nicely done. I prefer to cook veggies on low flame so that they get nice crispiness and some nice grilled texture .

Once the rice is cooked stir in grated cheese, cream and mix till everything combines well.

Finally add roasted veggies, some crushed pepper and oregano powder give a gentle mix and serve hot creamy mixed vegetables Risotto.

Serve Creamy Mixed Vegetable Risotto along with Insalata Caprese Salad for a weekend dinner with family.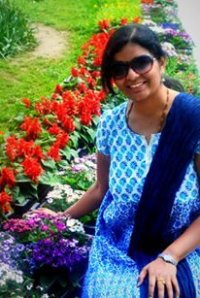 Hi , I am Smitha - the face behind the blog " Cook With Smile " . An ex Engineer turned to blogger , food stylist and amateur photographer through passion . My blog is my journal , my space to pen down some food related memories .i always believe in homemade food created with love is the best way for a healthy lifestyle .