Creamy Pumpkin Pasta Sauce Recipe
The Creamy Pumpkin Pasta Sauce Recipe is a wholesome and nutritious way to make a pasta sauce. The sauce can be mixed with different kinds of pasta and toss it up with some vegetables to make a healthy dish.

Archana Doshi
On

Friday, 05 December 2014 09:35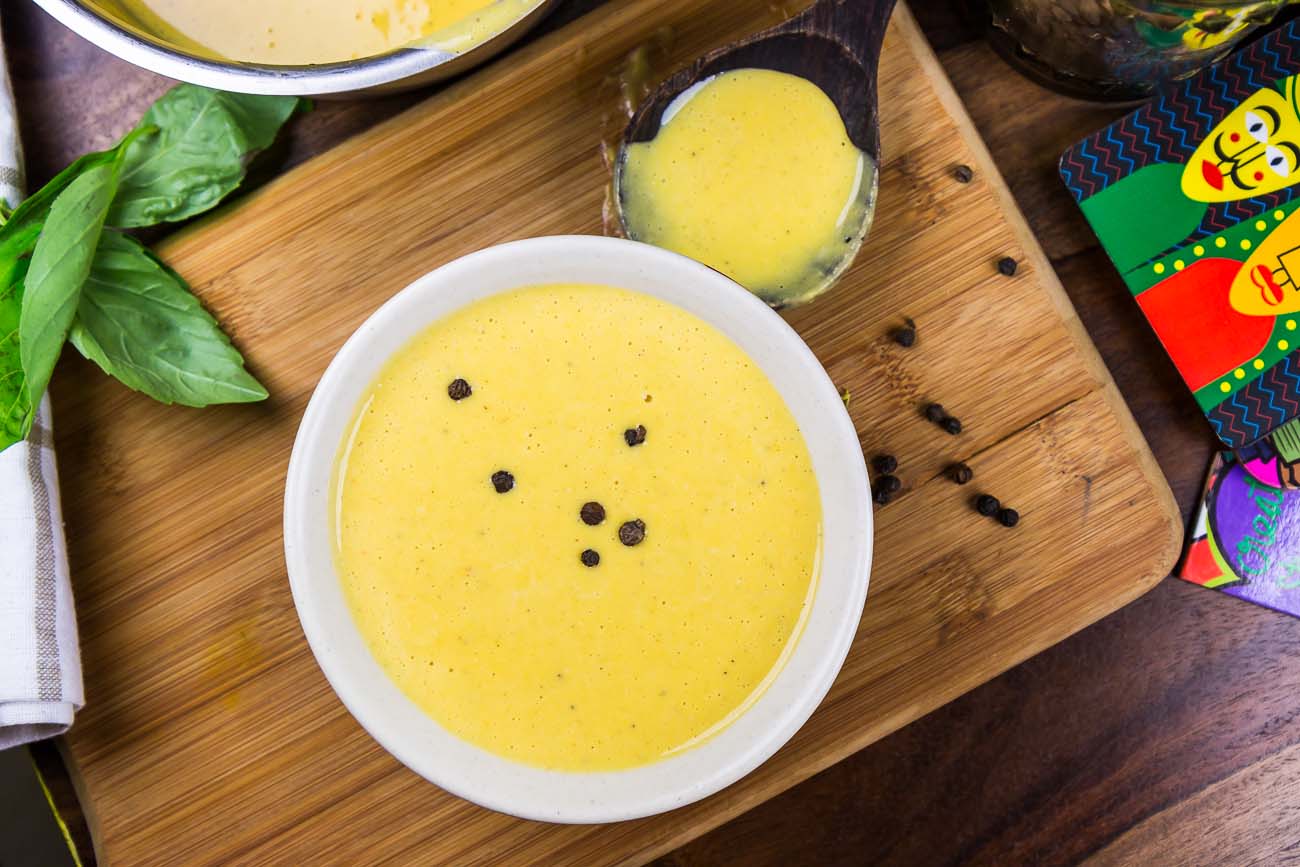 The Creamy Pumpkin Pasta Sauce Recipe is a wholesome and nutritious way to make a pasta sauce. The sauce is so versatile, that it can replace the regular creamy tomato sauce for Ravioli, Lasagna and many more dishes. You can also serve it over filled crepes for your parties.
Pumpkins are known for its beta carotene, that's rich in Vitamin A, antioxidants and other minerals. And the Creamy Pumpkin Sauce Recipe is a way to get the super vegetable into the diet of your family and especially children.
Serve the Creamy Pumpkin Pasta Sauce Recipe can be mixed with pasta to create Penne With Creamy Pumpkin Sauce Recipe With Broccoli.
If you are looking for more Pasta sauce recipes here are some :
Ingredients
500 grams

Kaddu (Parangikai/ Pumpkin)

, peeled and diced
4 cloves

Garlic

, finely chopped
1

Red Bell pepper (Capsicum)

, finely chopped
1 tablespoon

Olive Oil

200 ml

Milk

1/4 cup

Cream cheese

, flavored like jalepeno or peppers works great

Salt

, to taste
How to make Creamy Pumpkin Pasta Sauce Recipe
To begin making the Creamy Pumpkin Pasta Sauce Recipe; first get all the ingredients ready and keep it by the side.

Heat oil in a wok on medium heat, add in the garlic, red peppers and pumpkin. Sprinkle some salt and stir fry to combine for a couple of minutes. Cover the pan, turn the heat to low and allow the pumpkin and peppers to cook until soft and tender. Do make sure to keep stirring intermittently so the vegetables dont get burnt. You will know the pumpkin is cooked, when you press it down with a fork or a spoon, it will mash itself up.

Turn off the heat. Now we are ready to blend all the ingredients together into the blender.

Note: If your blender does not allow hot ingredients, then allow the pumpkin to cool before blending it. I use a KitchenAid Diamond Blender and that blends even hot ingredients without splashing all over.

If your blender can take in hot inrgedients, then add all of it right away.

Add all the ingredients like the cooked pumpkin, peppers, milk and cream cheese into the blender and blend to make a smooth puree. Once blended, check the salt and pepper levels and adjust to suit your taste. The creamy pumpkin puree can now be used as a pasta sauce for lasagna's or even regular pastas.

Store the Creamy Pumpkin Sauce in a glass jar or bottle, and refrigerate it for a maximum of 3 to 4 days and use it as and when required to make fresh pasta.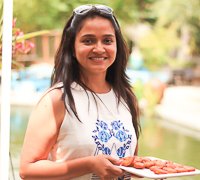 Archana Doshi is the founder of Archana's Kitchen. Archana launched Archana's Kitchen in 2007 as a way to keep track of her and family's recipes, and along the way grew it into one of the most popular cooking websites in the world. Archana is dedicated to helping home cooks be successful in the kitchen. Archana says "I hope you enjoy cooking recipes from my website where the sole effort is to make cooking simple for you. When you try out one of our recipes, we are longing to hear back from you. Do take your time to come back and share your comments, as your feedback means a lot to me"