Creamy Roasted Pumpkin Risotto Recipe

Archana's Kitchen
On

Wednesday, 19 November 2014 05:30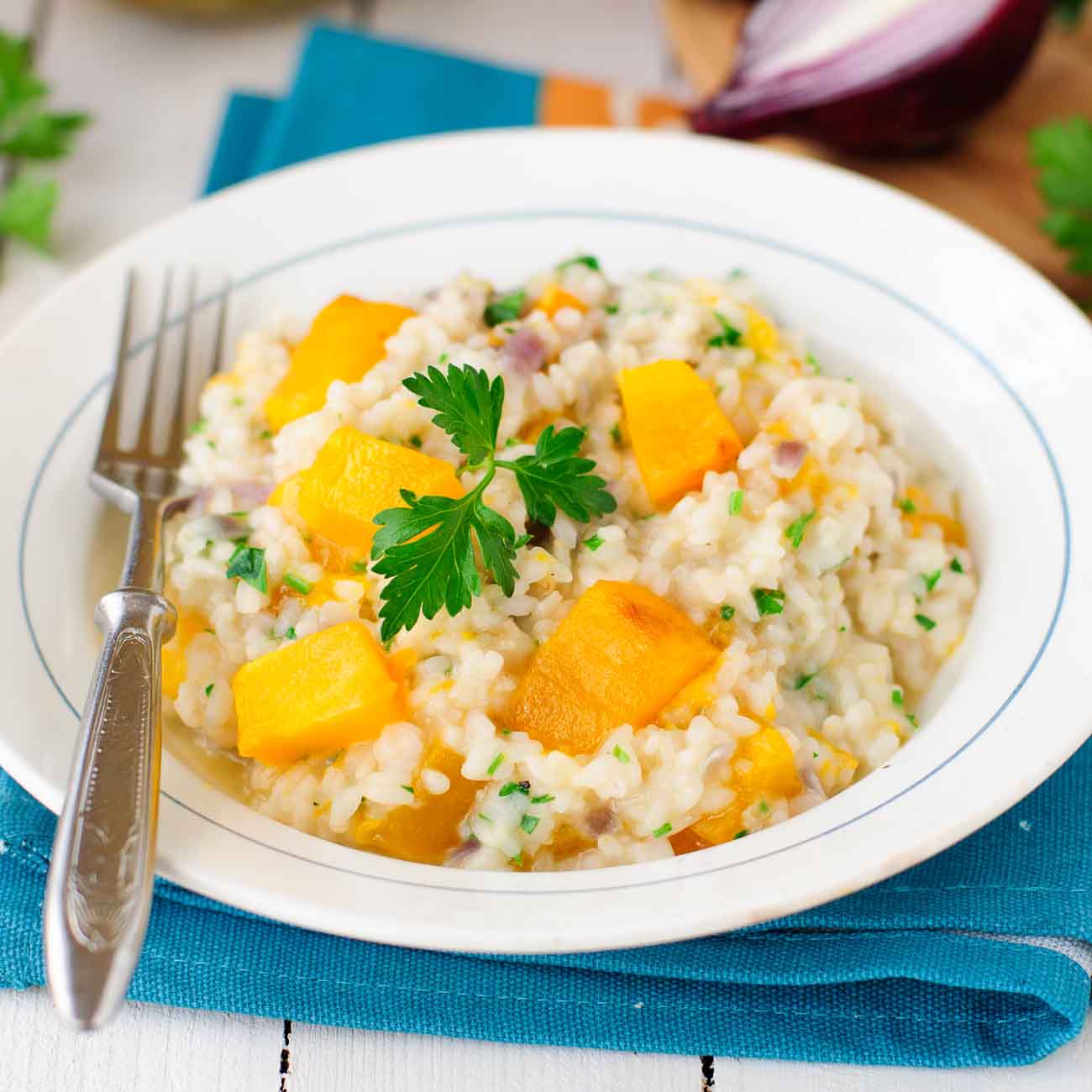 The Creamy Roasted Pumpkin Risotto Recipe is a classic Italian dish that is made from creamy arborio rice risotto flavored with pumpkin puree. This risotto makes a perfect dinner idea for the cold winter night. The combination of garlic, roasted pumpkins, full flavored vegetable stock makes this Risotto a classic.
Note: It is recommended to use wooden spoon/spatula for stirring risotto to help starch content of rice grain release during the process of cooking, which makes risotto creamy.
Ingredients
500 grams

Kaddu (Parangikai/ Pumpkin)

, diced
1 cup

Arborio rice

1

Onion

, finely chopped
4 cloves

Garlic

, chopped
1 liter

Vegetable stock

1/2 cup

Dry white wine

Olive Oil

,  olive oil

Salt and Pepper

, as per taste
1/4 cup

Sour cream

Parsley leaves

, a small bunch finely chopped
How to make Creamy Roasted Pumpkin Risotto Recipe
To begin making the Pumpkin Risotto Recipe, we will first roast the pumpkin in a wok. For this heat a tablespoon of olive oil in a wok; add in the pumpkin cubes, sprinkle a pinch of salt and roast until the pumpkin is soft and cooked completely. Keep half the roasted pumpkins aside and puree the remaining half.

Once cooked, allow it to cool a little and then puree it in a blender. Keep the roasted and pureed pumpkin aside.

Keep the vegetable stock simmering on low heat in a sauce pan, while we proceed to cook the rice. Click to see the video recipe of how to make vegetable stock

In our next step, we will cook the risotto rice. In a heavy bottomed pan, that also has a lid; heat two tablespoons of olive oil and add in the chopped onion and garlic. Saute the onion and garlic on medium heat until the raw smell goes away and has changed its color to a light pink or light golden. Dont let the onions get brown.

Stir in the rice into the onion mixture and stir fry for a couple of minutes. Next add in the wine and cook, stirring continously until the wine has evaporated. Gradually add in the hot vegetable stock a little at a time to the rice. As the stock keeps getting absorbed by the rice, keep stirring and adding a little more stock at a time, until all the stock has been used and absorbed by the rice. By the end of it, the risotto rice will be tender and have a creamy texture. Make sure you keep stirring the Risotto rice, so it cooks evenly and does not get burnt to the bottom of the pan.

Finally stir in the puréed pupkin, the sour cream or mascarpone cheese; check the salt and spice levels and ddjust to suit your taste. Finally stir in the coarsely pounded black pepper and the chopped parsely. Turn off the heat.

Serve the Pumpkin Risotto in bowls garnished topped with a few pieces of roasted pumpkin for each bowl. Drizzle extra virgin olive oil on top just before serving. You can also optionally topped the Risotto with Parmesan cheese or even Sour Cream and serve hot.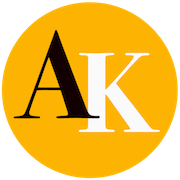 Hi there! This is our chance to talk to you. First, we love creating recipes keeping you in mind. At Archana's Kitchen we try to keep recipes simple, smart and seasonal without additives and preservatives. We hope you enjoy cooking recipes from our website where the sole effort is to make cooking simple for you. When you try out one of our recipes, we are longing to hear back from you. Do take your time to come back and share your comments, as your feedback means a lot to us.