Date, Nuts And Quinoa Energy Bite Recipe
Yummy snack to munch when you are energy deficit

Reshma Seetharam
On

Tuesday, 21 February 2017 00:04
Date, Nuts And Quinoa Energy Bite Recipe is a quick healthy snack that you can make ahead of time and store. It is filled with wholesome natural ingredients like quinoa, dates, nuts, honey and coconut. Needs preparation for chopping nuts and dates, but the result is totally worth it. You can serve Date, Nuts And Quinoa Energy Bite Recipe as an after school snack or just grab a bite when you feel you need more energy.
If you like this recipe, here are a few more energy bar recipes that you could also try
Ingredients
1 cup

Cashew nuts

1 cup

Raw Peanuts (Moongphali)

1 cup

Quinoa

1 cup

Instant Oats (Oatmeal)

2 cups

Dates

, (about 20 dates, pitted)
1/2 cup

Honey

1 cup

Dessicated Coconut

1/2 cup

Cocoa Powder

, (you can use semi sweet cocoa also)
1 teaspoon

Ghee

, at room temperature
How to make Date, Nuts And Quinoa Energy Bite Recipe
To prepare Date, Nuts And Quinoa Energy Bite Recipe, dry roast the cashews, peanuts, quinoa and oats in a kadai. you can also microwave them for about 2 minutes on high. Set aside to cool.

Pulse the mixture in a processor, into crunchy bits. Set aside.

Pulse the dates and coconut in a processor until they form a crumbly dough. Add in the nuts mixture. Pulse to form a dough. Finally add honey, cocoa powder and ghee. Pulse until they all come together to form a dough.

Line and grease a wax sheet lined baking pan. Press the dough flat and cut into square of desired size. Refrigerate for an hour.

Store Date, Nuts And Quinoa Energy Bite Recipe in an airtight container at room temperature for about 10 days. It will stay longer or in the fridge. Enjoy!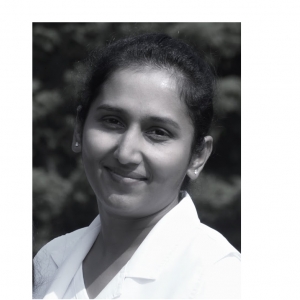 I am a mother, wife, daughter, foodie, web developer and food writer. I write recipes and food articles for online, newspaper and magazine publications in Washington, USA. Other than watching my two sons play soccer, nothing excites me more than packing fun, healthy lunches, creating a new recipe or taking on a cake project! I attribute all my cooking skills to my mother.