Doodanche Fov Recipe (Goan Style Milk Beaten Rice/Poha In Milk)

Raksha Kamat
On

Friday, 27 November 2015 00:01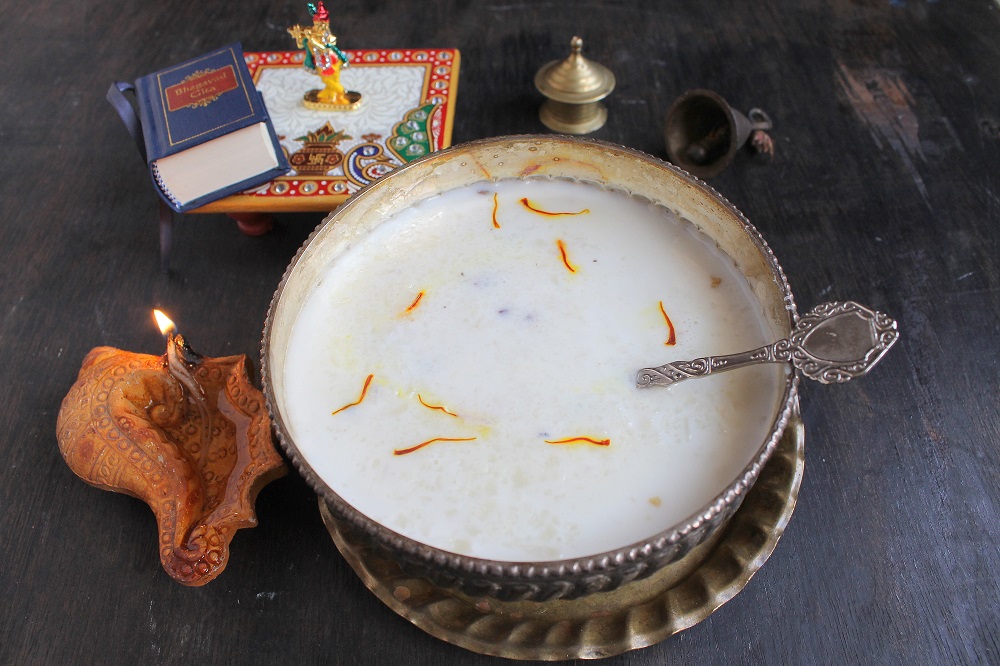 Doodanche Fov Recipe is a traditional Goan style preparation of beaten rice cooked with milk. Sugary and spiced with cardamom, this sweet is specially prepared on the festival of lights - Diwali - all across Goa. The cuisine of this coastal state includes various varieties of recipes prepared with beaten rice/poha and Doodanche Fov is one of them. Serve Doodanche Fov in any festive menu or feast and add a taste of Goa to your meal.
You can also try some other popular regional festival sweets like:
Ingredients
1 cup

Poha (Flattened rice)

2 cups

Milk

2 cups

Water

8 tablespoons

Sugar

1 teaspoon

Cardamom Powder (Elaichi)

, crushed
How to make Doodanche Fov Recipe (Goan Style Milk Beaten Rice/Poha In Milk)
To begin making the Goan Style Doodanche Fov, first wash the beaten rice thoroughly under running water. Then, allow it to soak in adequate water for 10 minutes.

Once it softens, heat 1 cup water in a saucepan over high heat. When it is warmed up, add the beaten rice to it and bring it to a boil.

Once the water and beaten rice begins to boil, add milk and boil the mixture once again for 10 minutes stirring occasionally to avoid it from sticking to the bottom of the pan.

After ten minutes, add sugar and stir well till dissolved. Sprinkle in the crushed cardamom powder and stir well. Allow the Doodanche Fov to simmer for a couple of minutes, turn off the heat and serve. You can also garnish the Doodanche Fov with kesar or chopped nuts, if you desire.