Double Chocolate Chip Cookie Recipe

Archana Doshi
On

Friday, 29 June 2012 13:01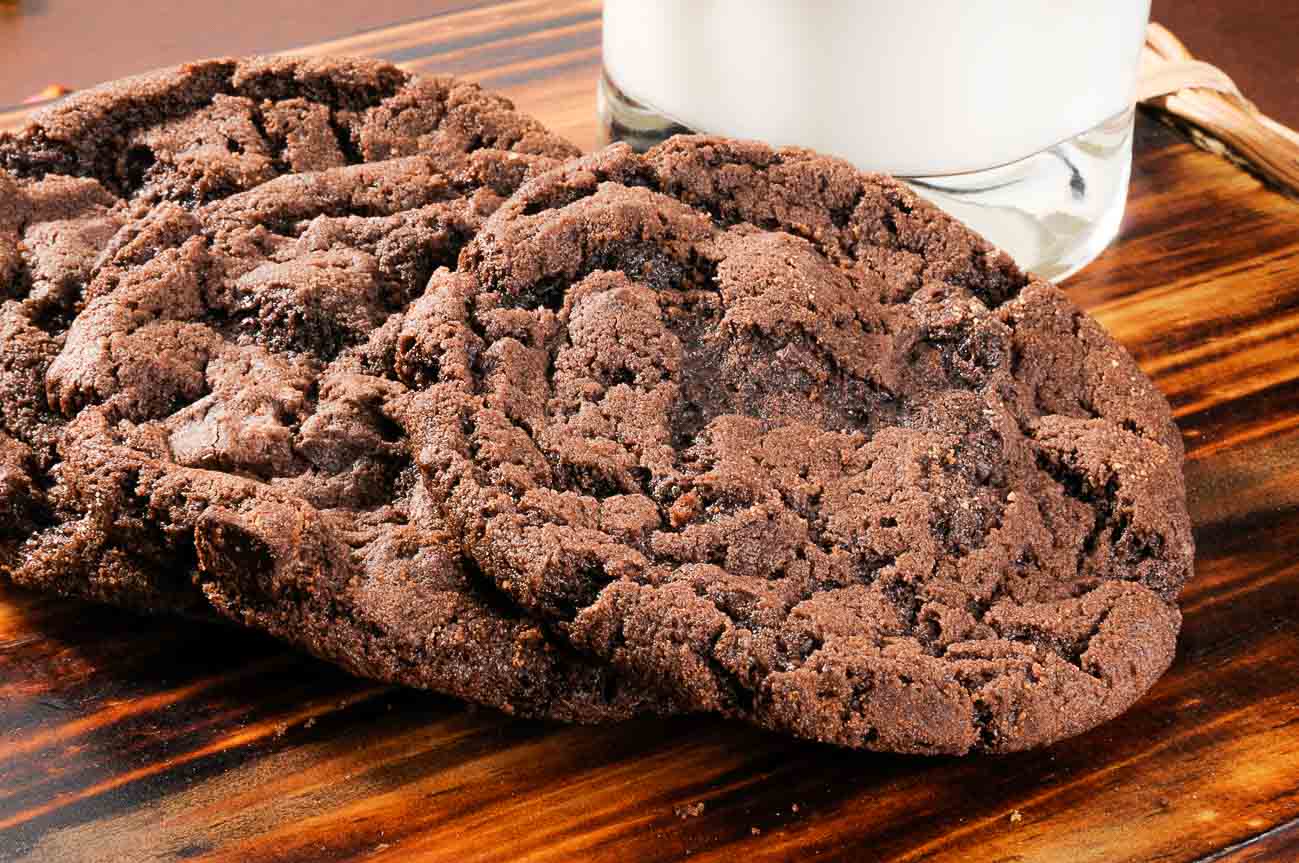 There are a few things that I love to have with my milk and one of them is a Giant Double Chocolate Chip Cookie. After many inspirations and experiments from many recipes around the world of internet and books, I arrived at this one. It has that softness inside and tough from outside with a dense chocolate flavor. I always believe in using the best cocoa available and the best chocolate for my cookies. This makes a huge difference.
If you like baking cooking for a tea time evening snack, then try some of our delicious cookie recipes
Ingredients
1 cup

Butter (unsalted)

, finely chopped
1-1/4 cup

Brown Sugar (Demerara Sugar)

2

Whole Eggs

1/2 cup

Cocoa Powder

2-1/4 cups

All Purpose Flour (Maida)

1/2 teaspoon

Salt

1 teaspoon

Baking powder

2 cups

Dark chocolate

, chopped into small pieces
How to make Double Chocolate Chip Cookie Recipe
To begin making the Double Chocolate Chip Cookie Recipe, preheat the oven to 180 C. Prepare the baking sheets by lining them with parchment paper.

In the bowl of an electric mixer combine the butter and sugar and beat them together until light and fluffy. Add in the eggs one at a time and beat until fully and well combined.

Gradually add in the cocoa powder and beat until well combined. Finally add the flour, salt and baking powder to the bowl and mix on low speed just until incorporated. Turn off the mixer and fold in the chopped dark chocolate with a spatula.

Note that the cookie dough will be very thick. Knead the dough briefly by hand to be sure the ingredients are well combined

Divide the Double Chocolate Chip Cookie Dough into 12 equal portions. Roll the portions into a ball and flatten slightly into a disc. Place the flattened discs on the prepared baking sheets, two inches apart.

Place in the oven to bake.

Bake for 10 to 15 minutes until you see that the cookie dough has spread out and also got slightly firm on the top and sides.

Remove from the oven and allow it to cool on the baking sheets for 5-10 minutes. The heat from the sheets will be making it cook a little more.

Finally transfer the cookies to a wire rack to cool completely.

Store the Double Chocolate Chip Cookie Recipe in airtight containers.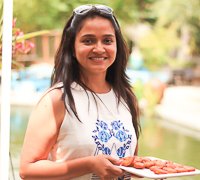 Archana Doshi is the founder of Archana's Kitchen. Archana launched Archana's Kitchen in 2007 as a way to keep track of her and family's recipes, and along the way grew it into one of the most popular cooking websites in the world. Archana is dedicated to helping home cooks be successful in the kitchen. Archana says "I hope you enjoy cooking recipes from my website where the sole effort is to make cooking simple for you. When you try out one of our recipes, we are longing to hear back from you. Do take your time to come back and share your comments, as your feedback means a lot to me"