Dulce De Leche Brownie Recipe

Madhuli Ajay
On

Thursday, 25 February 2016 00:29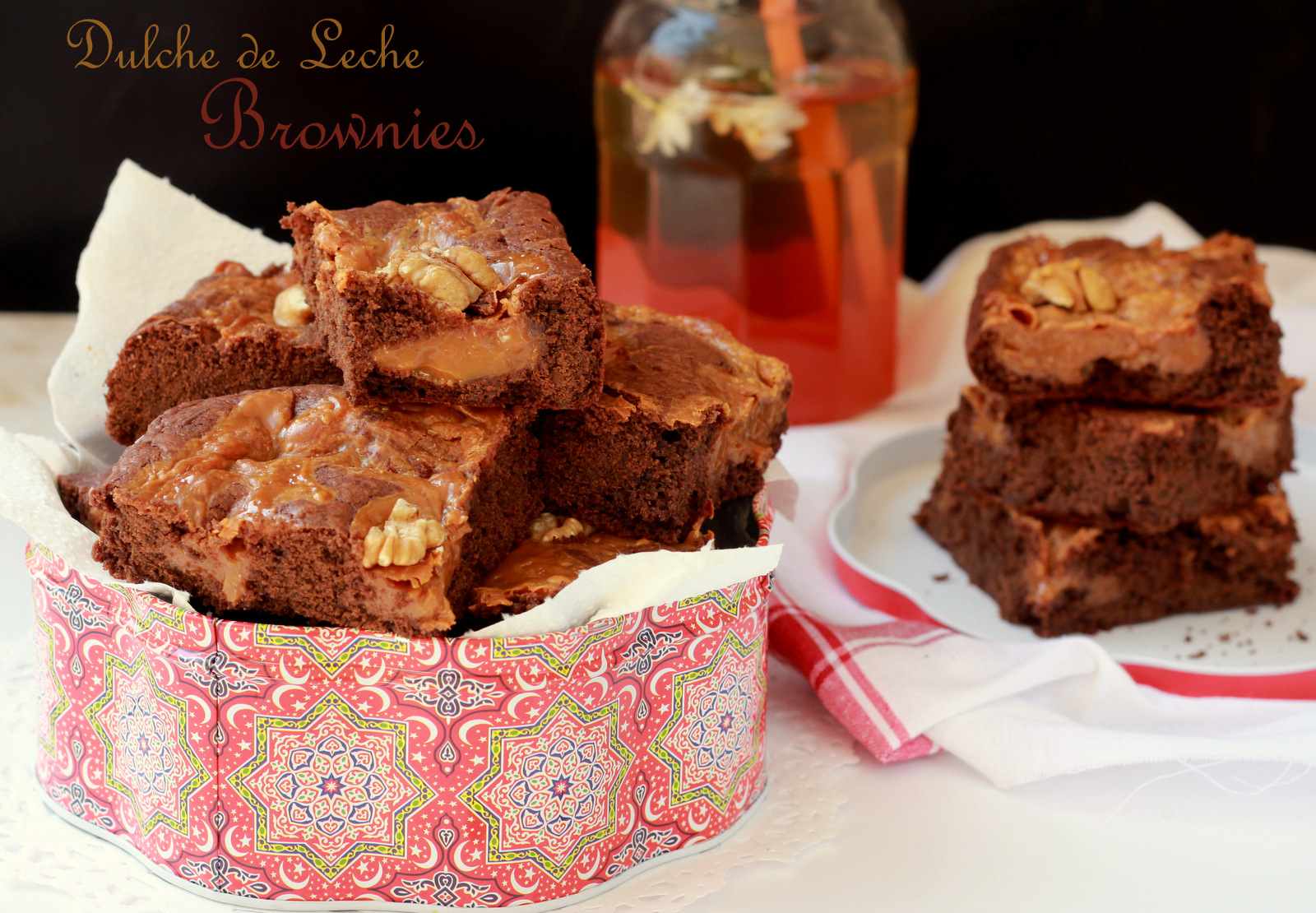 Dulce de leche brownies are rich, chocolaty brownies topped with dollops of Dulce de leche . Dulce de leche- the star ingredient for these Brownies, is nothing but caramelized sweetened milk and can be easily made at home. Even though the name sounds fancy, these brownies are quick and easy to make, if you have a can of Dulce de leche ready with you. The gooey caramel on top amps up the taste of these sinful brownies. Use good quality of dark chocolate and cocoa for that rich chocolaty flavour. These decadent Dulce de Leche brownies are perfect as an indulgent tea/coffee time snack or can be teamed up with a scoop of Vanilla ice cream to end a perfect meal.
Take a look at more brownie recipes to try
Ingredients
3/4 cup

All Purpose Flour (Maida)

1/4 cup

Cocoa Powder

1/2 cup

Brown Sugar (Demerara Sugar)

, or sugar
2

Whole Eggs

100 grams

Butter (Salted)

1 teaspoon

Baking powder

2/3 cup

Dark chocolate

, chopped
1 teaspoon

Vanilla Extract

1/4 cup

Walnuts

, or pecans, chopped (optional)
1/3 cup

Dulce de leche
How to make Dulce De Leche Brownie Recipe
To begin making the Dulce De Leche Brownies, first preheat the oven to 180 C.

Prepare a 10x7 inch brownie pan or a 9 inch square pan.

Sift the Flour, Cocoa and baking powder and keep it aside.

Place the butter and chocolate in a microwave safe bowl and soften for about a minute. You can use a double boiler for the same. Once the butter and chocolate have melted, stir well until soft and fluffy an d keep aside to cool.

In another mixing bowl, whisk the eggs using a hand mixer until fluffy. Add the butter and chocolate mixture to the eggs and beat it in. Gradually add the sugar and vanilla extract and beat till everything blends well.

Once all the above ingredients are well incorporated, fold in the flour, the walnuts or pecan and mix well.

Once the batter is well combined, pour the batter into the prepared pan and spread evenly.

Drop spoonfuls of the dulche de leche at intervals on top of the batter.

Use a fork or knife to gently swirl the dulce de leche, taking care to retain it on top. Place the Dulce De Leche Brownies to bake in the oven for about 35-40 minutes, until a tester inserted in the center comes out clean.

Once done, remove the Dulce De Leche Brownies from the oven and allow it to cool before you can serve.

Serve the delicious Dulce de Leche brownies as a tea time snack or serve it with a scoop of Vanilla ice cream as a dessert for dinner.