Dum Pukht Gosht Recipe - Slow Cooked Mutton Curry
Succulent mutton slow cooked in a curd marinade flavored with garam masala and everyday spices is a must try for a lovely weekend meal. Serve with a naan or pulao and some salad for a satisfying meal.

Archana's Kitchen
On

Wednesday, 27 March 2019 10:00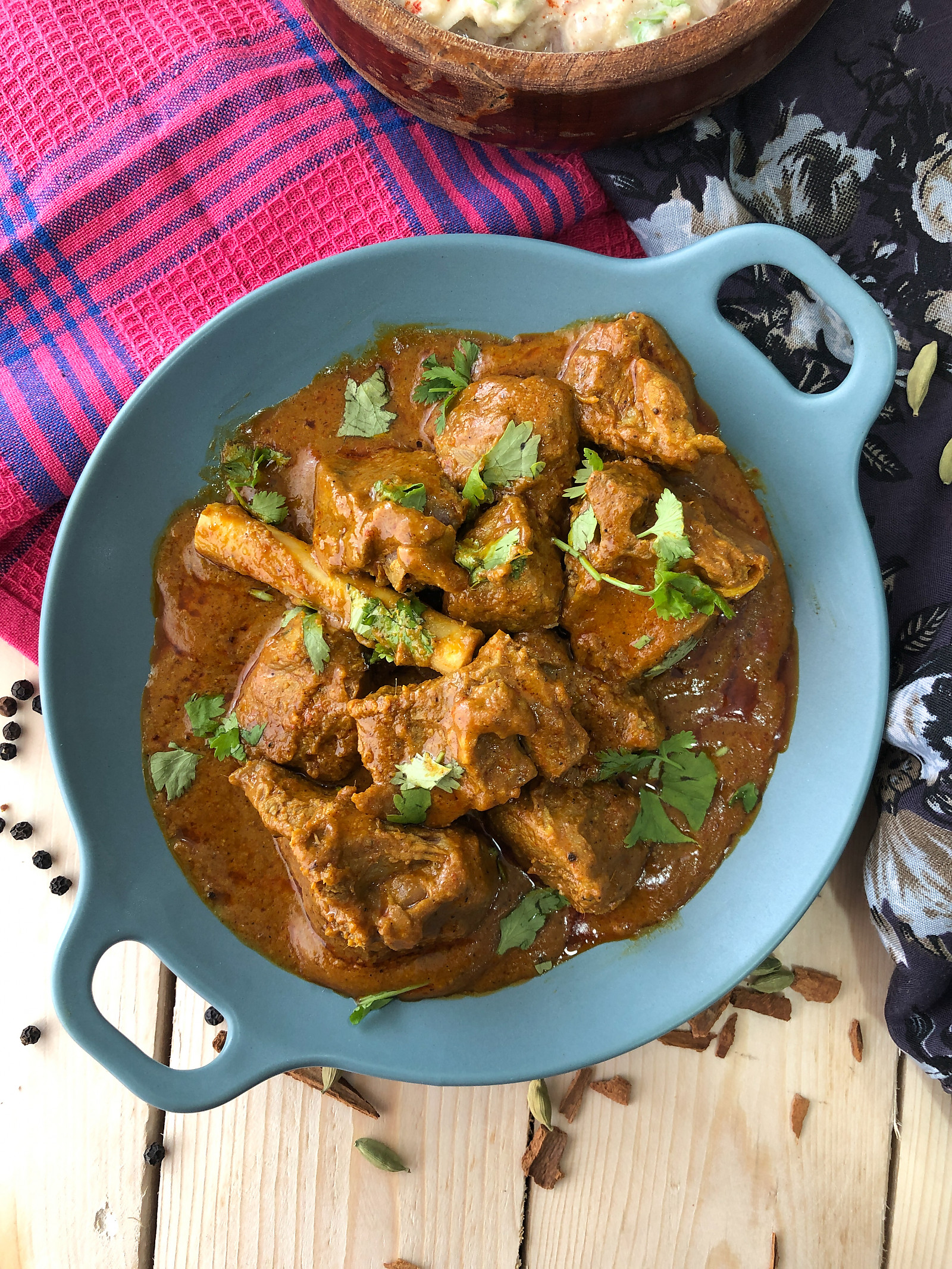 Dum pukht is a slow cooking technique where food is cooked in a sealed vessel. Dum means "to breathe" and Pukht means "to cook". Lucknowi Nawabs used this technique of cooking and the Lucknowi dum cooked recipes like their biryani is quite popular.
Dum Pukht Gosht is a mouthwatering mutton recipe where marinated mutton is cooked slowly in a sealed vessel. Different spices like black cardamom, green cardamom, pepper, cloves etc add a burst of flavour to the tender, falling of the bone mutton.
Patience is the key to cooking the Dum Pukht Ghost to perfection. Mutton needs time to marinade well and also you need to seal the vessel you are cooking the mutton in properly so that the steam does not escape and you get the best aromatic flavourful Dum Pukht Ghost.
Serve Dum Pukht Gosht with hot with Mande Roti or Butter Garlic Naan and Tomato Onion Cucumber Raita for a weekend lunch or dinner. you can even serve it at your next dinner party.
Try our other Mutton Recipes:
Ingredients
500 grams

Mutton

1-1/2 cups

Curd (Dahi / Yogurt)

2

Cardamom (Elaichi) Pods/Seeds

1

Black cardamom (Badi Elaichi)

1 teaspoon

Black pepper corns

4

Cloves (Laung)

1 inch

Cinnamon stick

1 teaspoon

Cumin (Jeera) seeds

1

Onion

, sliced
8 cloves

Garlic

1 inch

Ginger

4

Green Chillies

1-1/2 teaspoons

Coriander (Dhania) Powder

1 teaspoon

Red chilli powder

1/2 teaspoon

Turmeric powder (Haldi)

1/2 teaspoon

Garam masala powder

1/4 cup

Coriander (Dhania) Leaves

Ghee

, for cooking
To seal the vessel
2 cups

Wheat flour dough

Water

, for kneading
How to make Dum Pukht Gosht Recipe - Slow Cooked Mutton Curry
To begin making Dum Pukht Gosht we will first prepare the ingredients required for marinating the mutton.

Heat ghee in a preheated pan; add the onions and saute until the onion turn golden brown.

Once the onions have started to turn golden brown add all the whole spices, black cardamom, green cardamom, cloves, cinnamon stick, peppercorn and saute till the spices release a nice aroma. Turn off the heat and let it cool.

Once cooled add the caramelized onions and the whole spices to a mixer grinder. Add the garlic, ginger, green chillies and half the curd and grind to a smooth paste.

Marinate the mutton with the above ground spice curd and onion mixture.

Add the remaining curd, chilli powder, turmeric powder, coriander powder,garam masala powder, salt to taste to the above mutton and marinate it in the refrigerator for two hours or overnight.

You can marinate the meat longer to get maximum flavour in the dish.

While the mutton is marinating knead the dough that you need to seal the vessel in which you are going to cook the gosht in. The dough should be a bit stiff, like how you knead for puris.

*To make the Dum Pukht Gosht

Once the mutton has marinated, preheat a heavy bottomed vessel or handi and add some ghee.

Add the marinated mutton in the handi and saute for a few minutes till the marinated mutton leaves oil on the sides. This will take about 10 minutes. Add one glass of water and bring the Mutton gosht to a boil.

Cover the handi with a lid and seal it with the wheat dough and leave the Mutton gosht cook on low heat for about 50 minutes. This process of covering and sealing the lid with the dough is called "Dum Cooking" - a very slow cooking process that brings in flavours to the dish.

After about one hour turn off the heat and remove the dough on the lid with the help of a kitchen knife.

You will notice the Dum Pukht Gosht has a rich colour and taste with all the natural oils from the the mutton released into the dish. Give it a stir and adjust the salt accordingly.

Transfer the Dum Pukht Gosht into a serving dish and garnish with coriander leaves and serve hot.

Serve Dum Pukht Gosht with hot with Mande Roti or Butter Garlic Naan and Tomato Onion Cucumber Raita for a weekend lunch or dinner. you can even serve it at your next dinner party.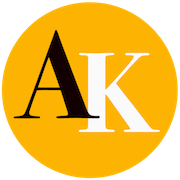 Hi there! This is our chance to talk to you. First, we love creating recipes keeping you in mind. At Archana's Kitchen we try to keep recipes simple, smart and seasonal without additives and preservatives. We hope you enjoy cooking recipes from our website where the sole effort is to make cooking simple for you. When you try out one of our recipes, we are longing to hear back from you. Do take your time to come back and share your comments, as your feedback means a lot to us.