Egg Dosa Recipe With Cheesy Garlic Mayo
In association with Del Monte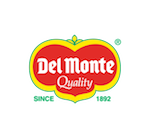 Raksha Kamat
On

Thursday, 03 November 2016 00:49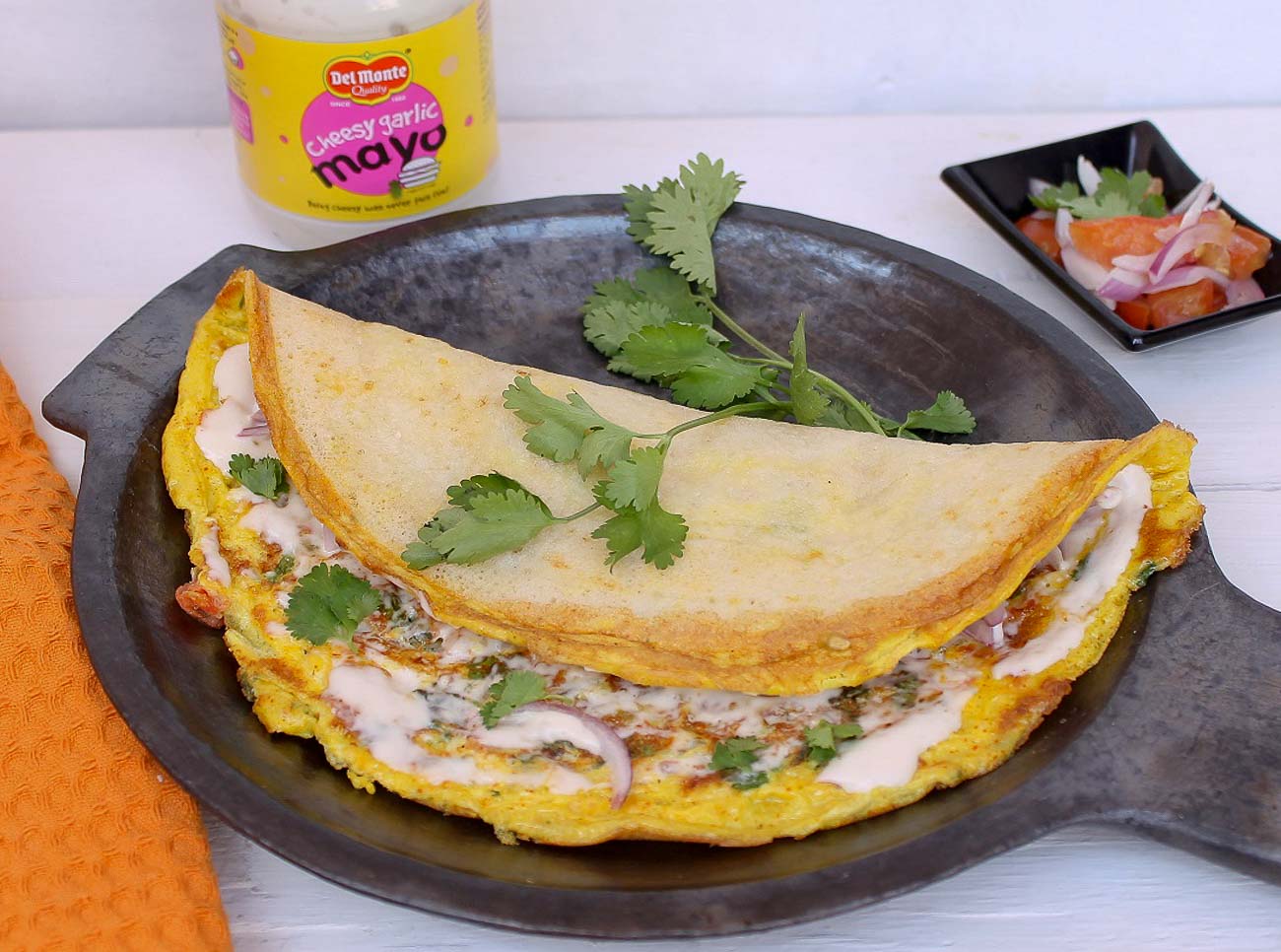 Most people wonder what to cook for breakfast every sunday. For me sundays are special as I get to cook delicious food for my family. Last Sunday I tried an innovative recipe - Egg Dosa with Del Monte Cheesy Garlic Mayo. The recipe turned delicious. In every South Indian home dosas are cooked on regular basis. So why not give a twist to the regular dosa and make it yummier?
The dosa is cooked like a normal dosa which is made with batter made of rice and dal. This is topped with some Delmonte Cheesy Garlic Mayo along with eggs cooked to perfection. The dosa not just tastes yummy but really tastes like a cheesy pizza. Oh yes! That's what my little one said that it tastes like a pizza.
This dosa need not be served with chutneys and just like other dosas should be served hot. So this recipe becomes a star in any Sunday brunch. You can serve it with a glass of tea or fresh fruit juice.
Course:
South Indian Breakfast
Ingredients
1 cup

Idli Dosa Batter

2

Whole Eggs

1

Onion

, finely chopped
1

Tomato

, finely chopped
3 sprig

Coriander (Dhania) Leaves

, finely chopped
4 tablespoon

Del Monte Cheesy Garlic Mayo

1/2 teaspoon

Turmeric powder (Haldi)

1 teaspoon

Red Chilli powder

Salt

, to taste

Oil

, for cooking
For Garnish:
1

Onion

, julienned
3 sprig

Coriander (Dhania) Leaves

, finely chopped
How to make Egg Dosa Recipe With Cheesy Garlic Mayo
To begin making the Egg Dosa Recipe with Cheesy Garlic Mayo, take a mixing bowl and crack open the eggs. Discard the shell. Add turmeric powder, red chili powder, chopped onion, chopped tomato, chopped coriander leaves, salt to taste mix well.

The next step is to begin preparing the egg dosa with Delmonte Cheesy Garlic Mayo.

Heat a tava/griddle and smear 1 tablespoon oil. Take a ladle full of dosa batter and pour it on the hot tava. Immediately spread the batter on tawa by moving the ladle in circular direction all over on the batter till batter spreads around in thin consistency.

As soon as bubbles start appearing on the top side, lower the heat. Smear 2 tablespoon mayo all over.

Now pour the prepared egg batter on the dosa ensuring that the egg batter spreads evenly all over the dosa. Cover the dosa pan and let this get cooked over low heat.

Once the egg is cooked, gently flip the egg dosa and let it cook further till the egg gets cooked.

After the egg dosa is cooked, remove the dosa on a plate and apply 2 tablespoon mayo all over it. Garnish with julienned onions and chopped coriander leaves and serve.

Try the Egg Dosa with Del Monte Cheesy Garlic Mayo and serve it for a delicious sunday brunch along with a bowl of fruits and a cup of coffee.