Eggless Custard Cookie Recipe
Crunchy and delicious custard cookies made with custard powder, butter and flour is a simple and easy cookie recipe. Make and serve as a tea time snack with a hot cup of tea.

Shaheen Ali
On

Tuesday, 13 October 2015 00:31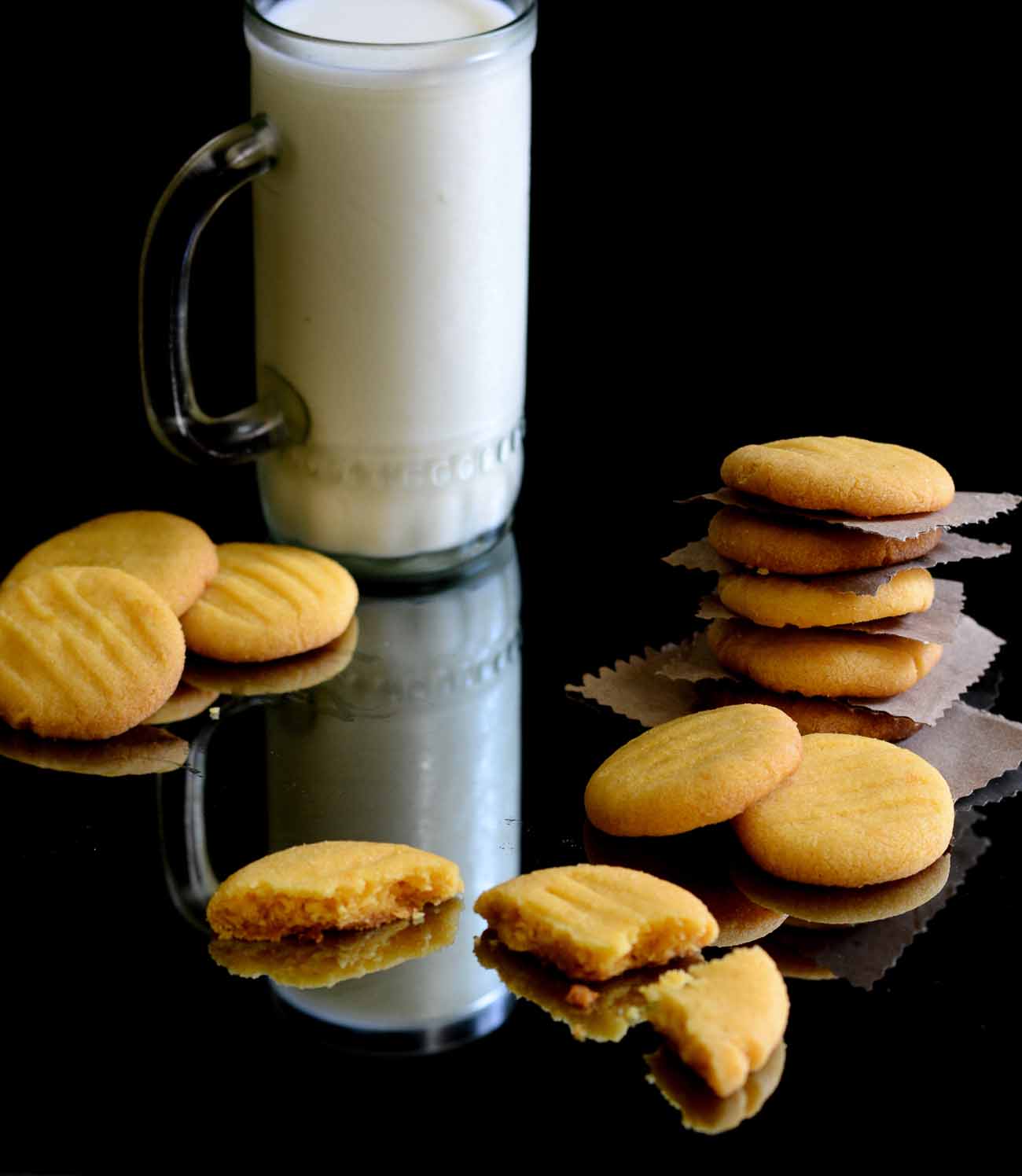 The Eggless Custard Cookie / Biscuit Recipe is a crunchy melt in the mouth cookie that has a delicious flavors and taste from the custard and vanilla. The Custard cookie uses a few basic ingredients that are easily found in kitchen pantry.Even kids will love this delicious cookie packed with goodness of flavors and taste. You can give them to your kids as an after school snack with a smoothie.
Serve these Eggless Custard Cookies as a tea time snack along with Cold Coffee Smoothie.
Other Cookie recipes that you can try are:
Ingredients
1-3/4 cup

All Purpose Flour (Maida)

1/2 cup

Vanilla custard

, powder
1/2 teaspoon

Baking powder

1/2 cup

Icing Sugar

1 cup

Butter (Salted)

3/4 teaspoon

Vanilla Extract
How to make Eggless Custard Cookie Recipe
To begin making the Eggless Custard Cookie/Biscuit, first get all the ingredient ready and keep them aside.

Preheat the oven to 180 C and line the baking sheet with parchment paper. Keep it aside. In a large mixing bowl, sift the flour, custard powder and baking powder.

In another mixing bowl, using a stand mixer or a hand beater, beat together the butter, sugar and vanilla until light and fluffy. Add the flour and custard powder mixture and beat until all the ingredients are well combined and forms a cookie dough consistency.

Divide the custard cookie dough into small balls, lightly flatten them and arrange them on the baking tray 1 inch apart. Using a fork make an impression on the cookie to give it a design.

Place the shaped custard cookies in a preheated oven and bake for 10 to 12 minutes or until light golden in color.

Once done, remove from the oven and allow it to rest for a couple of minutes. Transfer the cookie to a wire rack and allow the custard cookies to cool completely. The cooling process helps the cookies become firm and crisp.

Once cool, store the cookies in airtight containers.

Serve these Eggless Custard Cookies as a tea time snack along with Cold Coffee Smoothie.