Eggless Coffee Souffle Recipe With Chocolate Sauce
Fluffy and puffed up dessert for sweet tooth in you!

Waagmi Soni
On

Friday, 10 March 2017 00:19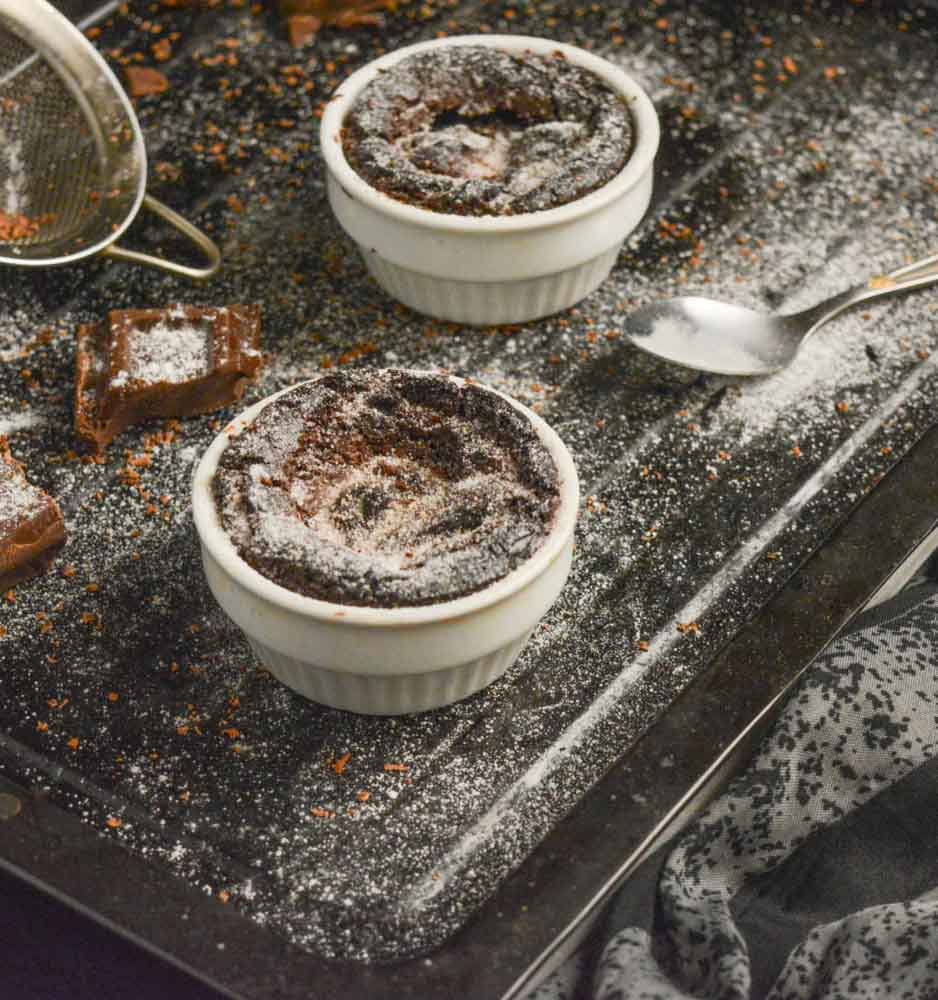 Coffee Souffle Recipe With Chocolate Sauce is a puffed up and fluffy no-egg recipe from France. Once this pastry is baked and out from oven, the puffiness falls in 10 minutes or less, without affecting its taste, though! This Chocolate souffle is eggless and made without gelatin. A perfect dessert craving recipe to enjoy after dinner. The Mocha coffee enhance the flavor of the hot chocolate desires. Easy and tested recipe to enjoy for chocolate craving anytime. Serve Eggless Coffee Souffle Recipe With Chocolate Sauce as a sinful dessert recipe during evening.
Here are a few more dessert recipes to try
Ingredients
1/2 Cup

Dark chocolate

, melted
1 cup

Milk

1/4 Cup

Caster Sugar

1/4 cup

All Purpose Flour (Maida)

1/4 Cup

Condensed Milk

1-1/2 tablespoon

Butter

1/2 Cup

Heavy whipping cream

1 teaspoon

Instant Coffee Powder

1 tablespoon

Chocolate sauce

1 tablespoon

Icing Sugar
How to make Eggless Coffee Souffle Recipe With Chocolate Sauce
To prepare Eggless Coffee Souffle Recipe With Chocolate Sauce, Preheat oven to 200°C.

Heat 1/2 cup milk in a non-stick pan. Add caster sugar and stir till it dissolves.

Place refined flour in a bowl, add remaining milk and whisk till smooth. Add condense milk, Add the sweetened milk and whisk well.

Pour this mixture into a deep non-stick pan and cook, stirring continuously. Melt butter in the microwave oven and pour into a bowl.

Add this to the pan and whisk well so that there are no lumps. Cook till thick. Switch off heat and transfer into a bowl to cool to room temperature. You can cool it in a refrigerator.

Fold the heavy whipped cream into the chocolate custard and add melted dark chocolate, mocha coffee powder and chocolate sauce with a light hand. Grease 2 ramekin moulds and Pour the mixture into them upto ¾ full and bake in the preheated oven for 15-20 minutes.

The Eggless Coffee Souffle Recipe With Chocolate Sauce in the ramekin moulds will be ready in 15 minutes. sprinkle some icing sugar on the souffle and enjoy it hot.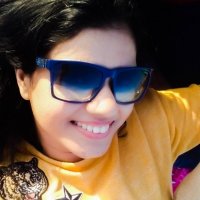 I am a vegetarian food blogger, Photographer and recipe developer of my blog #Cookingisfunn, where you can find all the veg recipes including desserts and cuisines all over the world. Cooking and baking are my strength :)!