Fennel Potato Croquettes With Paneer Recipe
Fennel Potato Croquettes With Paneer Recipe is a healthy air fried snacks with potatoes stuffed with paneer flavoured with fennel. Serve Fennel Potato Croquettes With Paneer as an appetizer for your next party.
In association with Philips Home Appliances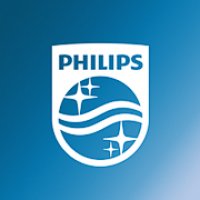 Archana Doshi
On

Monday, 20 October 2014 05:30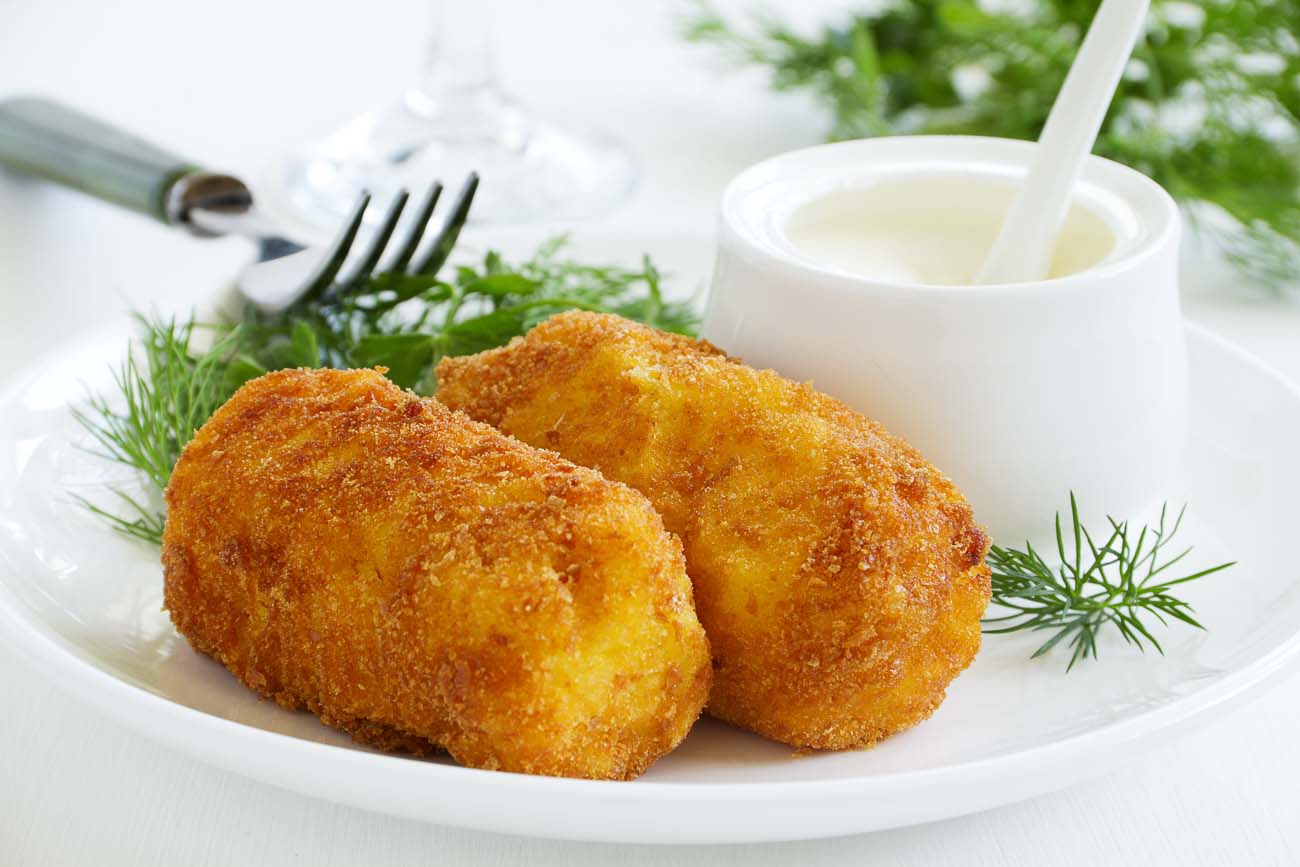 Fennel Potato Croquettes With Paneer Recipe is a fancier version than mashed potatoes. Traditionally croquettes are fried and here in this recipe I am using the Philips Air Fryer to fry them. I have experimented with various flavours like adding herbs, grated vegetables and the like, but my favourite has been to season the mashed potatoes with crushed fennel seeds.
You can serve Fennel Potato Croquettes With Paneer Recipe with Roasted Tomato Sauce or Creamed Spinach Recipe for an evening snack.
If you like this recipe, try more recipes like
I have also tried various cooking methods, like deep frying (that I stopped eons ago) and moved on to baking, but did not give me the perfect crust and now finally using a magical product the Philips Air fryer.
Note: If you do not have the airfryer you can also bake it on your Oven. Preheat the oven to 200C and then place the filled croquettes on a greased baking sheet and bake until the top is crusty and golden brown
My review on the air fryer: It took me just about 12 minutes to fry and the croquettes came out beautifully browned and retained it shape too. These have no eggs and just 1/8th teaspoon of oil per croquette that I drizzled half way through the frying process.
Note: You can buy the Philips Air fryer from my affiliate links: Flipkart or Amazon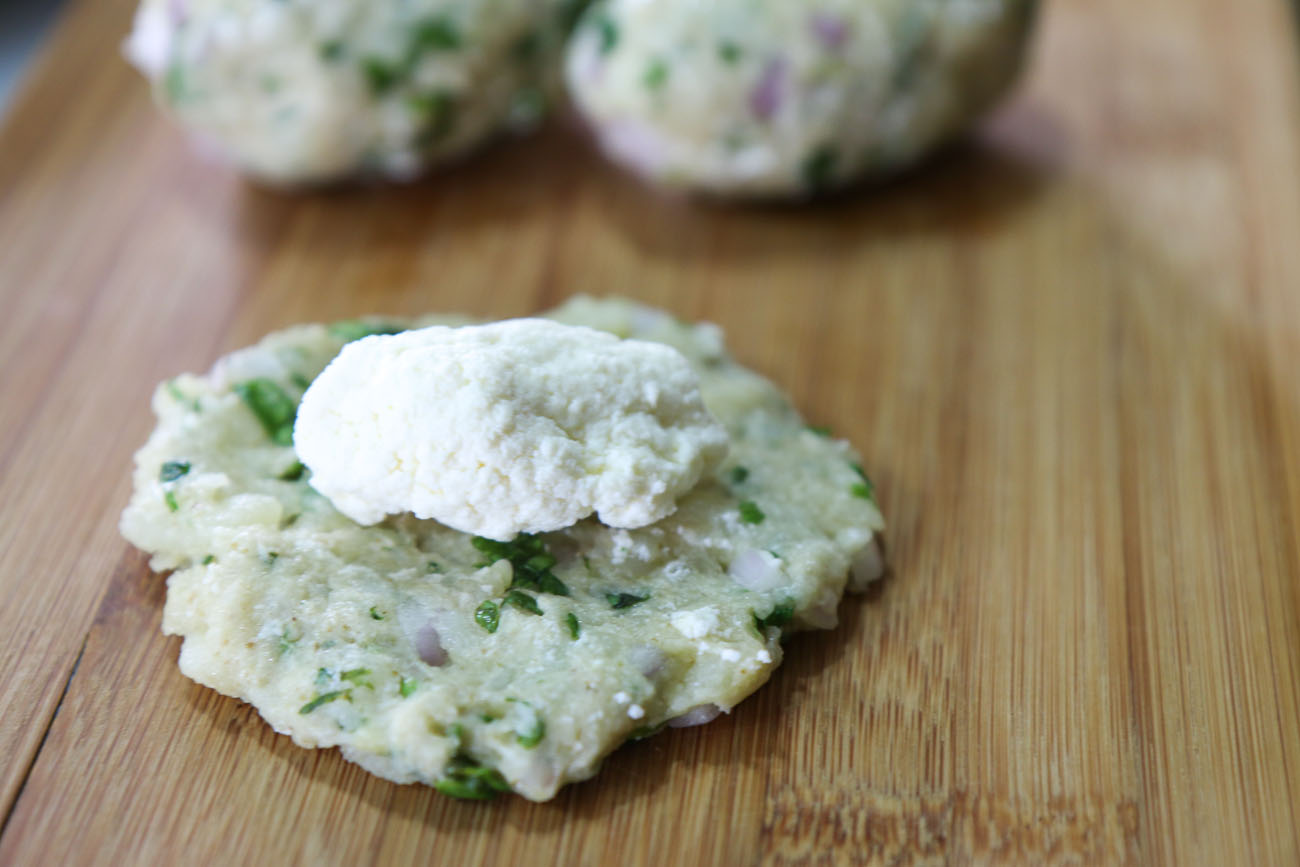 Above: Flaten potatoes and fill with paneer (cottage cheese)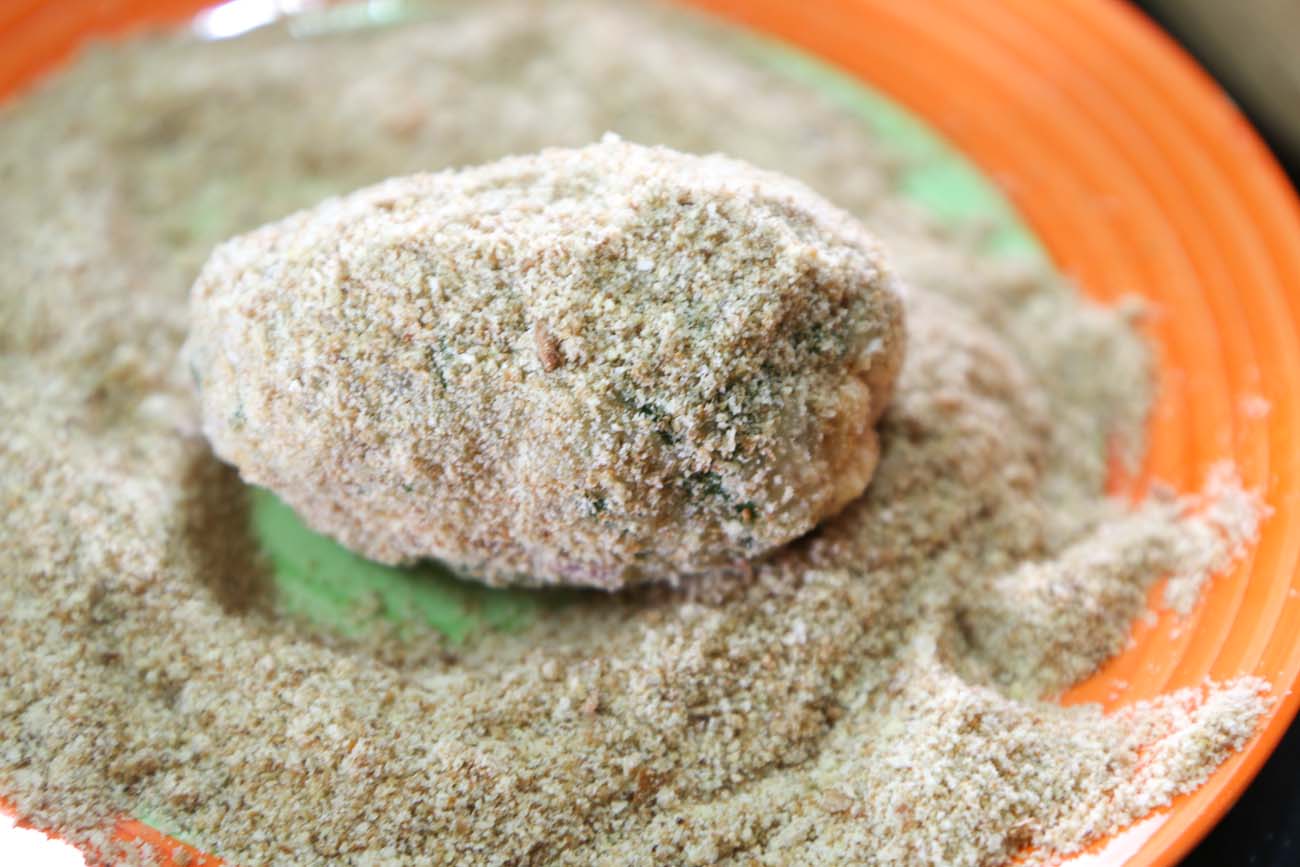 Above: Roll Potato Croquettes through bread crumbs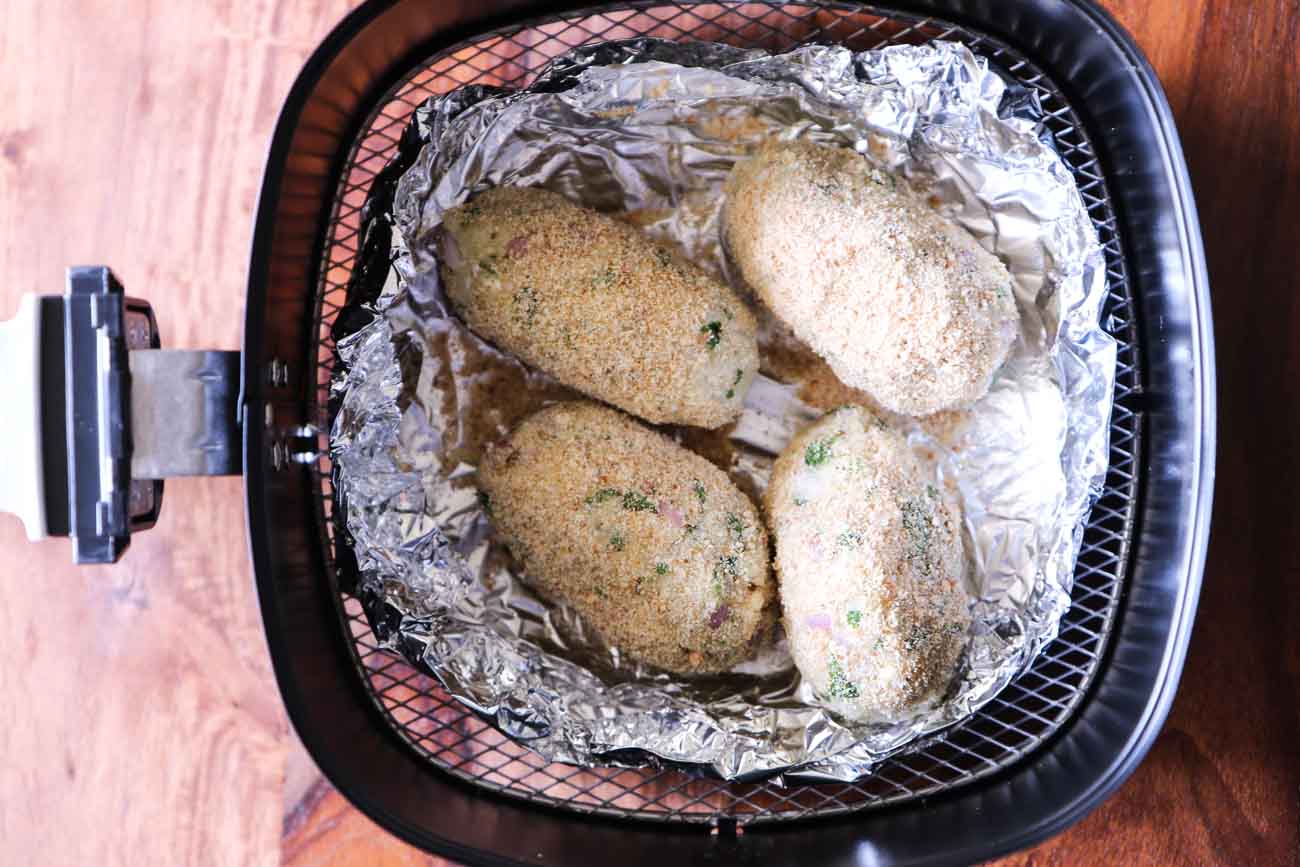 Above: Line the Air Fryer Basket with foil. Notice the gap kept for air circulation around the edges. Place the croquettes in it for air frying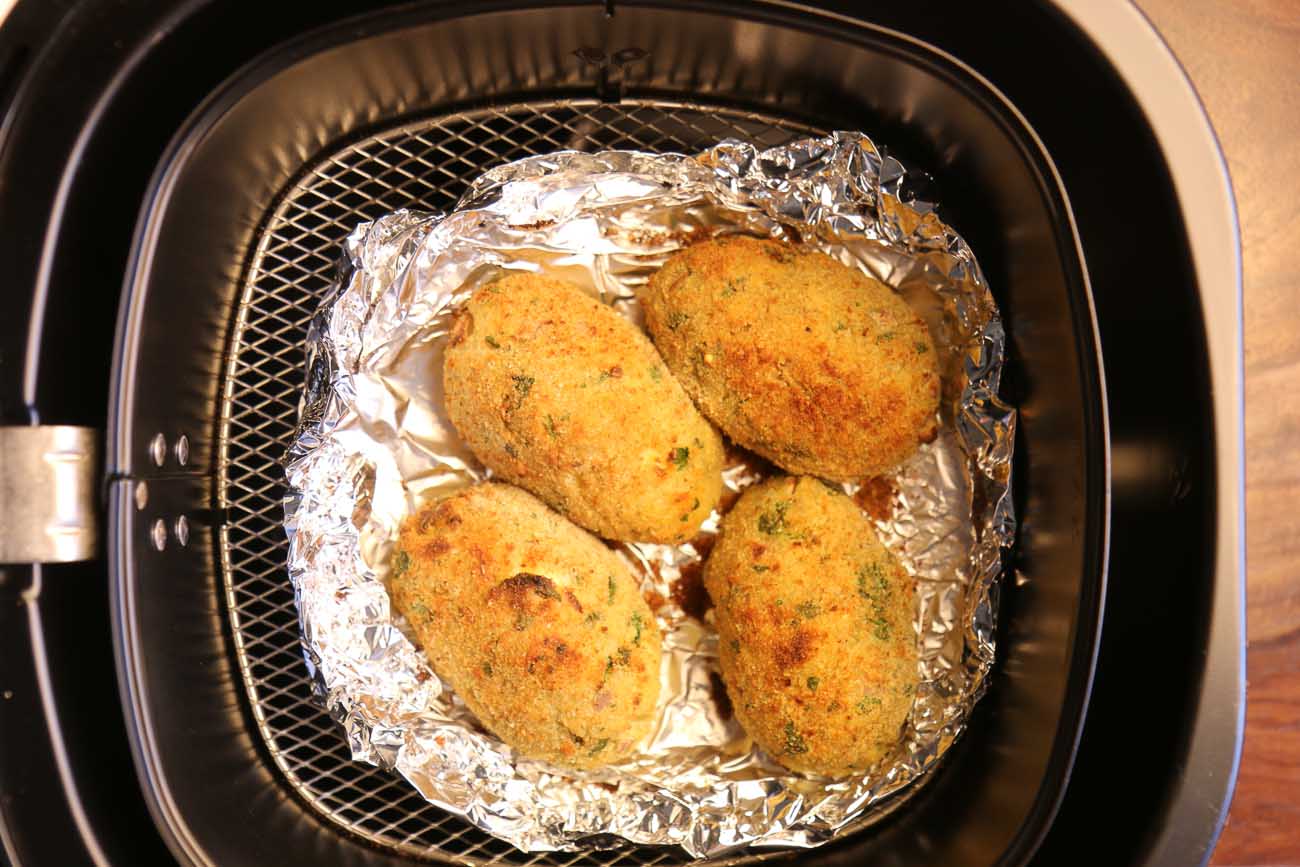 Above: After frying for 12 minutes at 180 C
Ingredients
100 grams

Paneer (Homemade Cottage Cheese)

, crumbled
4

Potatoes (Aloo)

, boiled, peeled and mashed
1

Onion

, finely chopped
1 teaspoon

Cumin powder (Jeera)

2 teaspoons

Fennel seeds (Saunf)

, coarsely pounded
2

Green Chillies

, finely chopped

Coriander (Dhania) Leaves

, small bunch, finely chopped

Salt

, to taste
2 tablespoons

All Purpose Flour (Maida)

Whole Wheat Bread crumbs

Oil

, for coating
1

Egg white

, (optional), whisked
How to make Fennel Potato Croquettes With Paneer Recipe
To begin making the Fennel Potato Croquettes with Paneer recipe, we will first get all the ingredients ready.

In a bowl, make a dough of the paneer by combining it with a pinch of salt. Divide the paneer into 6 portions and shape them into ovals.

In another bowl, combine the remaining ingredients except the dried bread crumbs and the oil. Combine well, so the potatoes are mashed and well combined. Divide the potato mixture into 6 portions.

Oil the palm of your hands, take a portion of the potato and flatten it on the palm. Place a portion of the paneer in the center and cover back with the potato as its cover. Seal it well. Proceed the similar way with the remaining potatoes and the paneer portions.

Preheat the airfryer or your oven at 200 C and then proceed to the next steps.

Next roll the potatoes on the bread crumbs and coat them well. If you eat eggs, then first dip the potato croquette into the egg whites then roll through the bread crumbs.

Cut the aluminium foil to the size of the air fryer basket. Grease and dust the foil with a little flour so the croquettes don't stick while getting fried. Pinch its edges of the foil and fit into the basket in such a way that there is some opening for air circulation.

Place the croquettes on to the foil and air fry them for 12 to 15 minutes at 200 C. Half way through the process of frying, drizzle 1/8th spoon of oil over each croquette and put it back in again until golden brown.

Serve Fennel Potato Croquettes With Paneer Recipe with Roasted Tomato Sauce, Spicy Mexican Salsa Recipe or Creamed Spinach Recipe for an evening snack.