Jan 6th was when Archana's Kitchens', first ever office space got inaugurated. The first team lunch was to Monkey Bar on day one, but we were all so stiff that easing out was out of the question with no selfies and no photos of food. That's so unlike Archana. We got into the grind with a little bit of ups and downs (few team members leaving). But that did not shatter us as a team. We worked hard, delivered our OKRs and even managed to roll out a fabulous Valentine's Day Contest, which did so well. This surely needed a celebration for team work and support.
The trip to Mama Gotos was so much fun, we simply hogged on the food, unwinded on the workload, chatted on goals and events and what next. Then when the food came, we simply polished of every plate with style, smiling with chili fumes coming from the ears and head :).
This surely is not going to be the last one. Watch out for team spirits, team lunches and more in this space - a space where we can be ourselves and give out our best.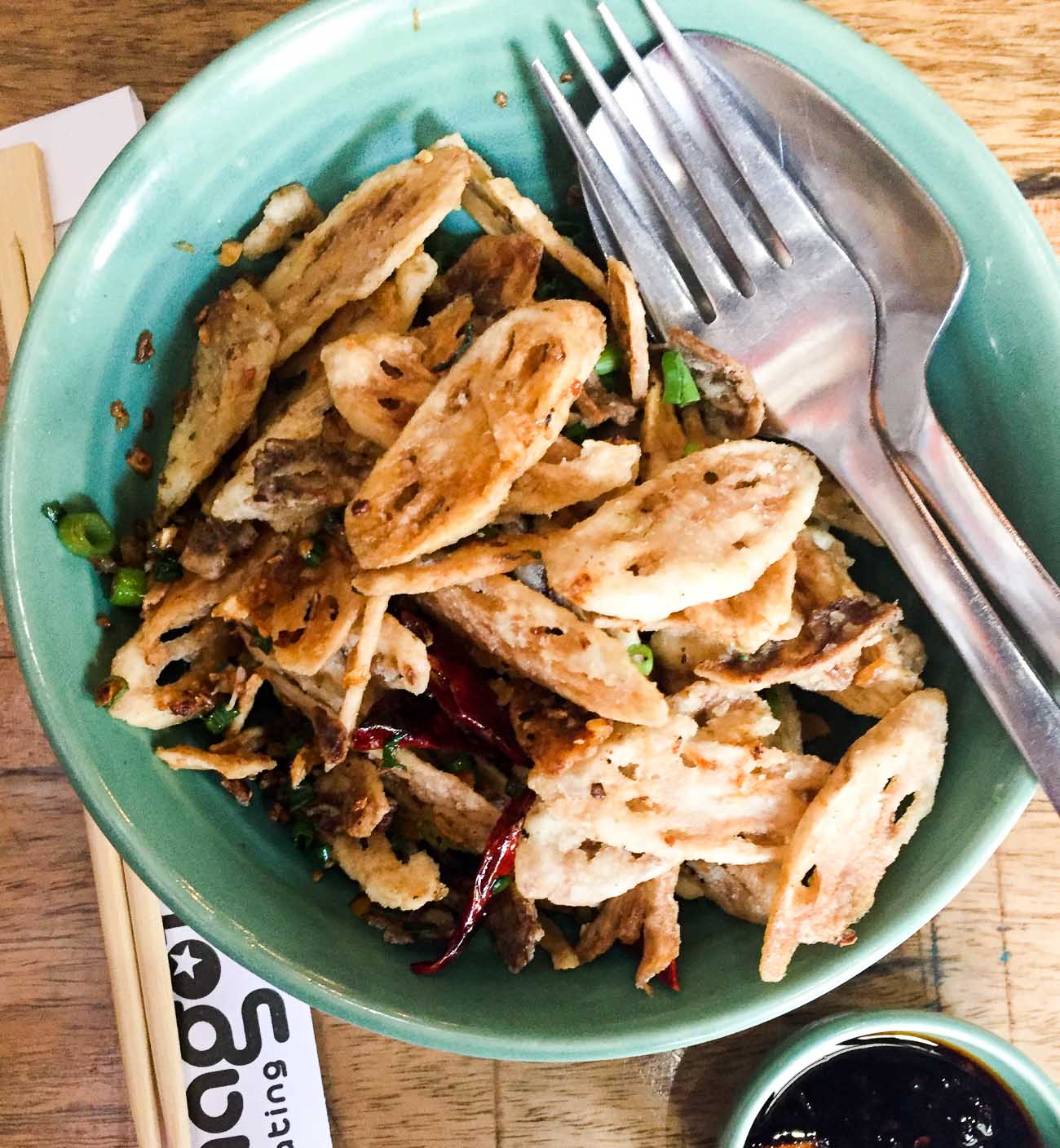 We ordered the Crispy Lotus Root Stems (Fried) with an idea maybe it will be served like the crispy chilli baby corn style, but it came deliciously crisp tossed in chili, onion and garlic - served with a "tangy and sweet chili soy sauce". Oh yea we simply munched on it and cleaned up the entire platter and even licked the sauces clean. Well, they do say, eating with all your senses brings out more might :)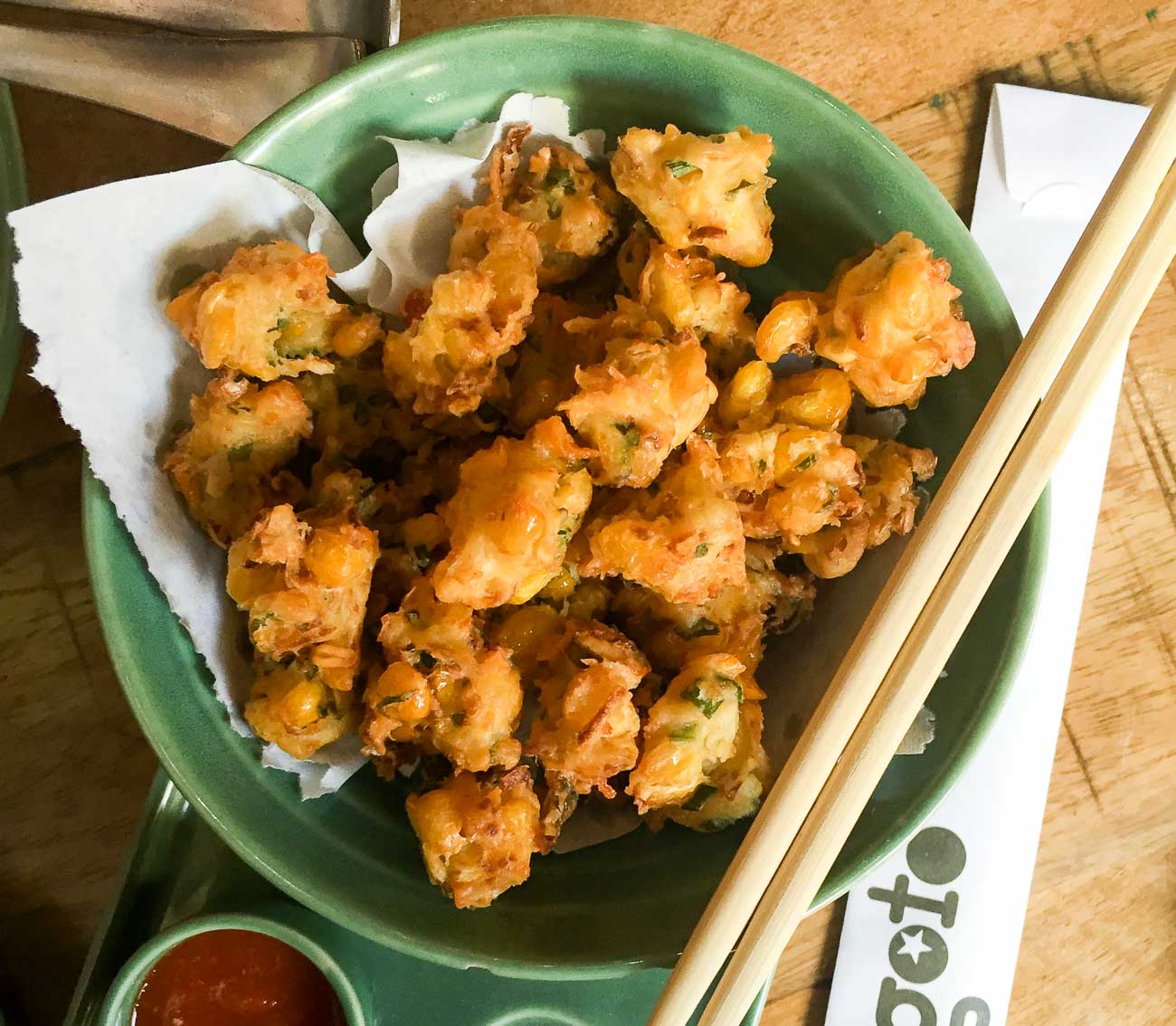 The Crispy Chili Corn! Are you telling us we went over board on fried food! I think we were "polished bhukkad" who saw some delicious food and lapped it with grace :). Oh yea, used the chopsticks and dipped it in elegant style. (somethings will be kept a secret). May be you can follow us on our next team lunch and see what the "polished bhukkad" are upto.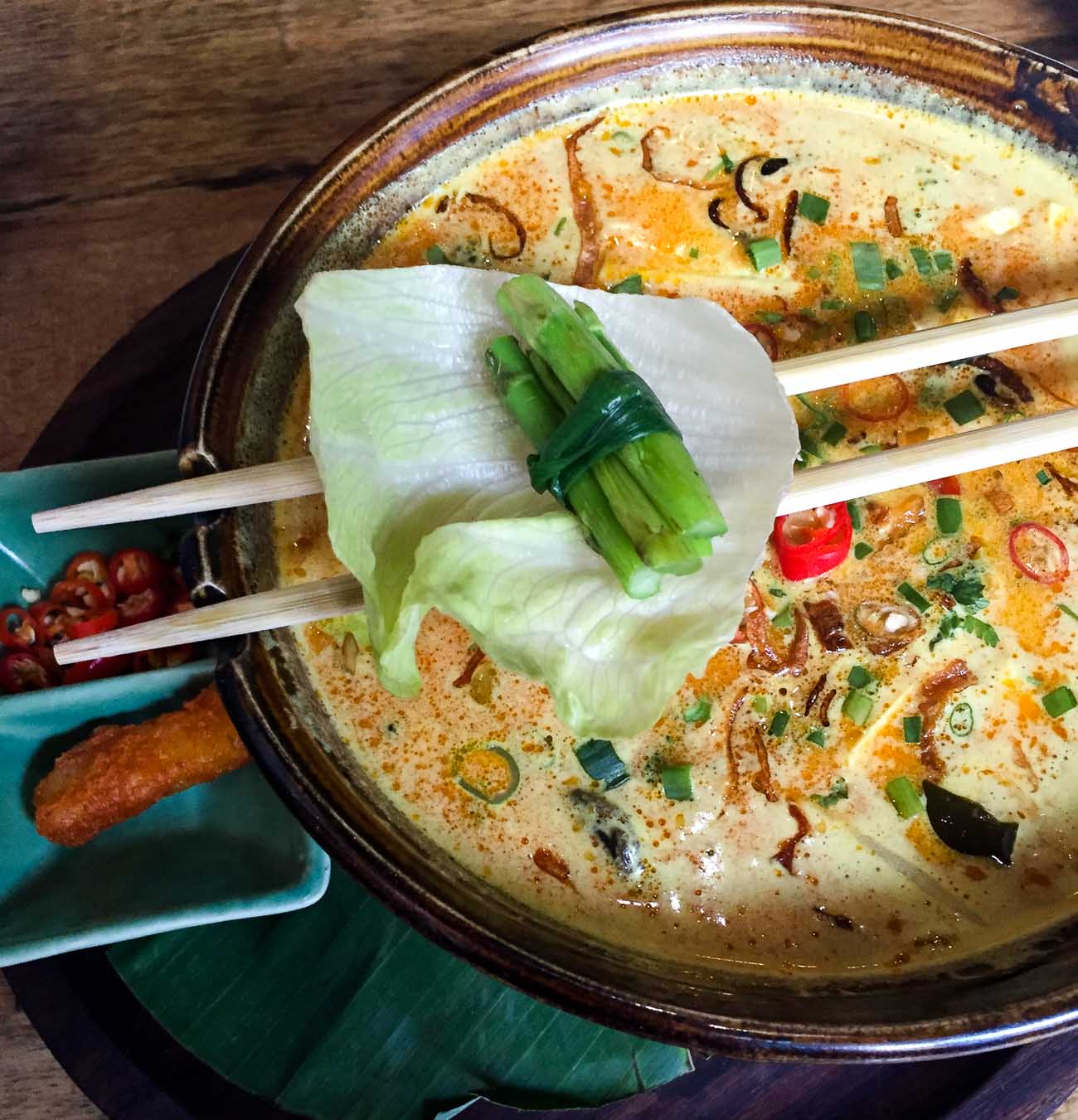 We renamed this dish - Chili Curry in Coconut Milk. We ordered the Veg Laksa between the three of us - they say sharing is caring! Here we want to make a special mention of our Social Media Queen, who thought the chili was less in the Chilli Curry and drizzled more and more with each slurp of laksa. Now that's whom you call a spicy foodie :)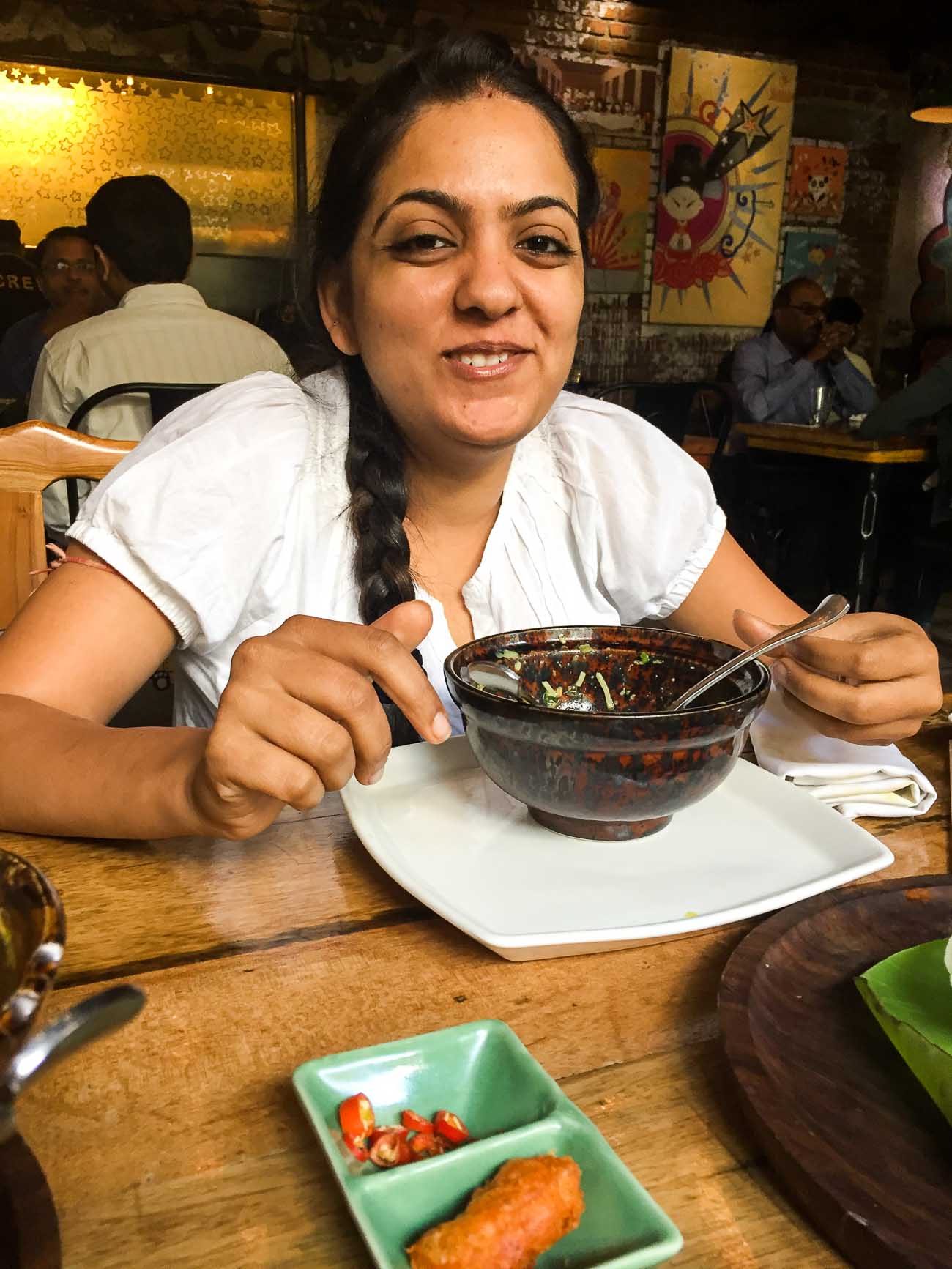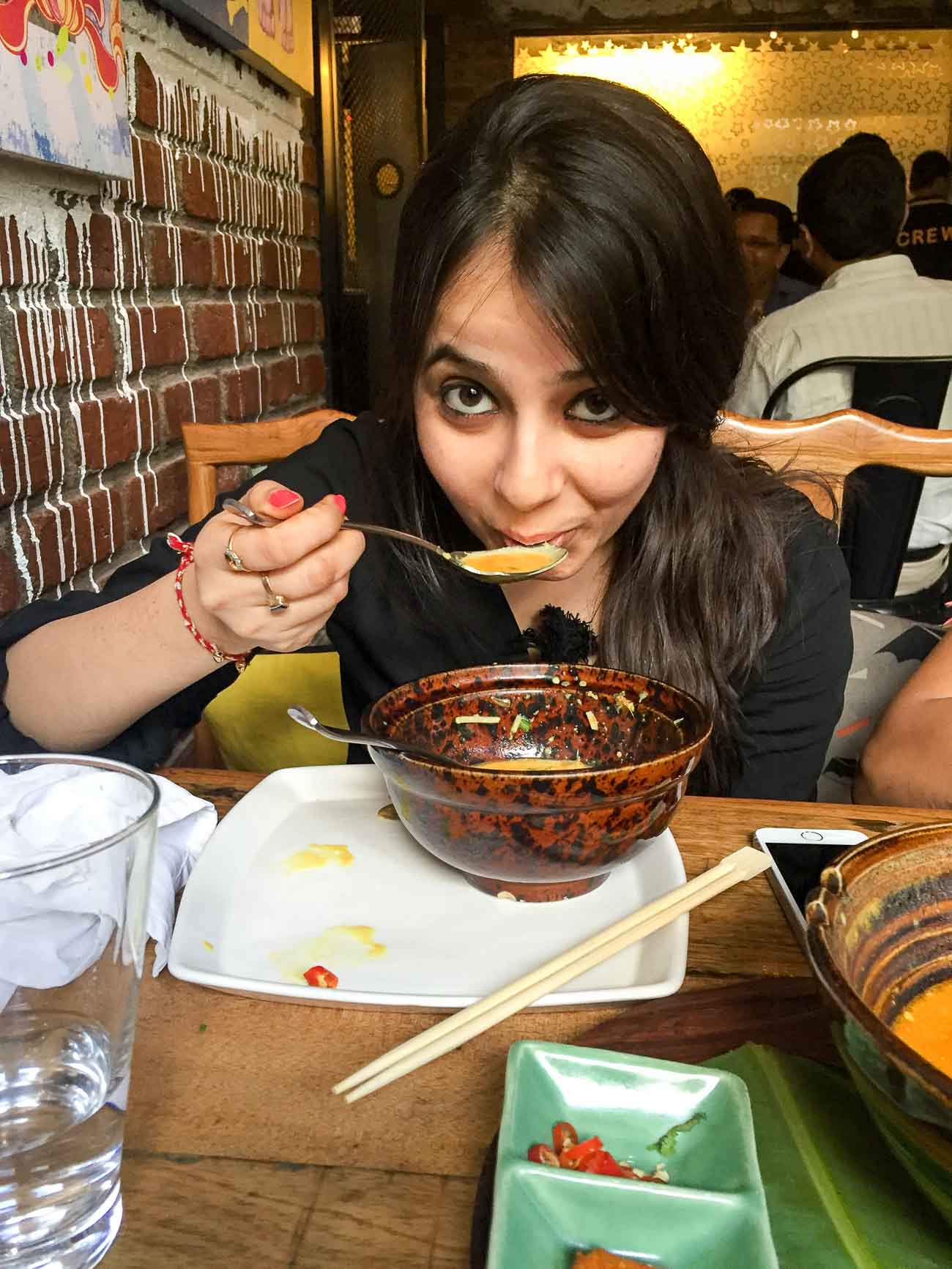 Here is our very own Content Manager who comes up with brilliant ideas for you to eat great everyday and plan your weekly meals. Don't we love her choice :)

And she came up with a brilliant idea for the next contest at lunch. You will have to wait to see what it is.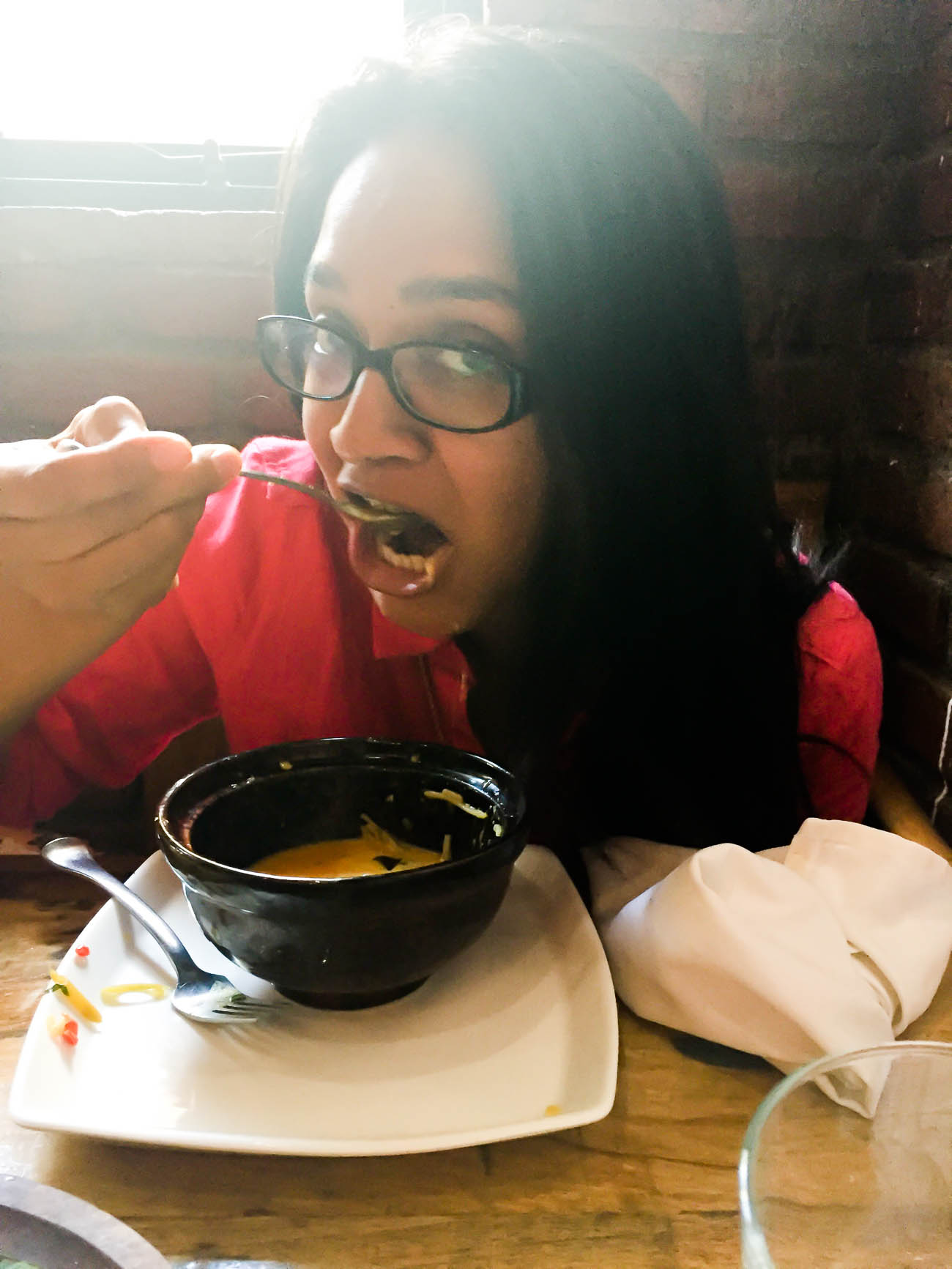 And they called this lady a Big Bhukkad after this meal :) - will keep at that for now.