Fresh Strawberry Jam Recipe (Strawberry Preserve)

Archana Doshi
On

Thursday, 08 April 2010 11:34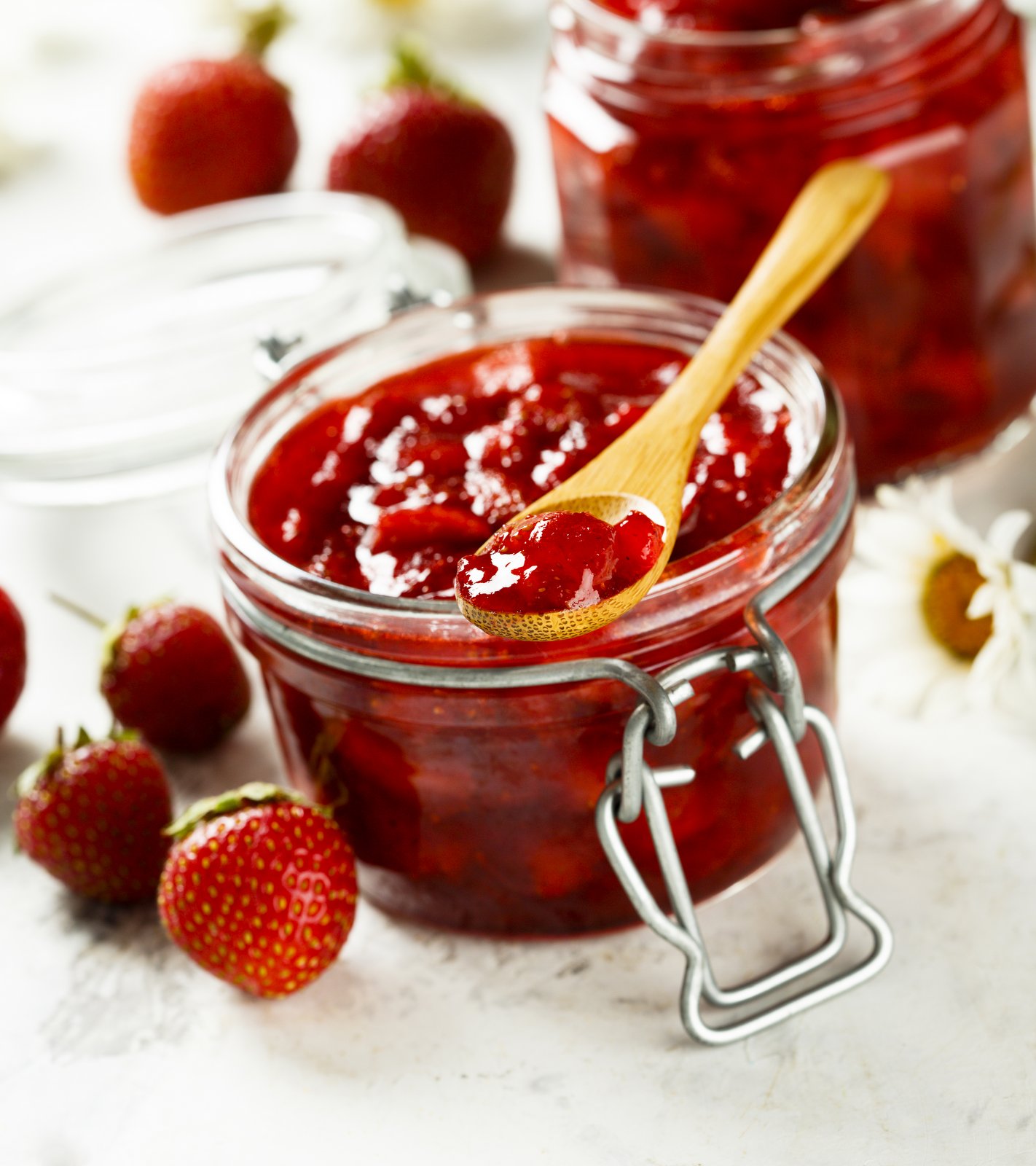 Jams made fresh from fruits have their own unique flavor than the store bought ones. They can be made from pulpy fruits like apple, mango, guava, plums, pineapple, peaches etc. These fruits can be used individually or in combination. The recipe is from my mother's recipe file, they were always delicious when she used to make them.
Look at more of the strawberry recipes that you might find interesting-
Ingredients
1 kg

Strawberries

4 cups

Sugar

3 tablespoons

Lemon juice
How to make Fresh Strawberry Jam Recipe (Strawberry Preserve)
To begin making the Strawberry Jam recipe, wash and cut the strawberries into small pieces.

In a wide bowl, crush strawberries in batches until you have 4 cups of mashed berry. In a heavy bottomed saucepan, mix together the strawberries, sugar, and lemon juice. Stir over low heat until the sugar is dissolved. Increase heat to high, and bring the mixture to a full rolling boil.

Boil, stirring often, until the mixture reaches 220 degrees F (105 degrees C).

If you plan to store the jam for a longer duration, then you can do the following test to get accurate results.

Place three plates in a freezer, after about 10 minutes of boiling place a teaspoon of the liquid of the jam onto the cold plate. Return to freezer for a minute. Run your finger through the jam on the plate, if it doesn't try to run back together (if you can make a line through it with your finger) it's ready to be canned!

If the test is not satisfied, continue to cook the jam a little more.

Transfer the Strawberry Jam to hot sterile jars, leaving 1/4 to 1/2 inch headspace, and seal using the canning method. If the jam is going to be eaten right away in the next few weeks, don't bother with processing, and just refrigerate and use.