Tiramisu Gingerbread Cupcake Recipe
Tiramisu Gingerbread Cupcake Recipe is a delicious cupcake with a combination of flavours from the gingerbread and coffee notes from the tiramisu topping. An delectable dessert that you absolutely can't refuse.

Archana Doshi
On

Saturday, 22 March 2014 08:34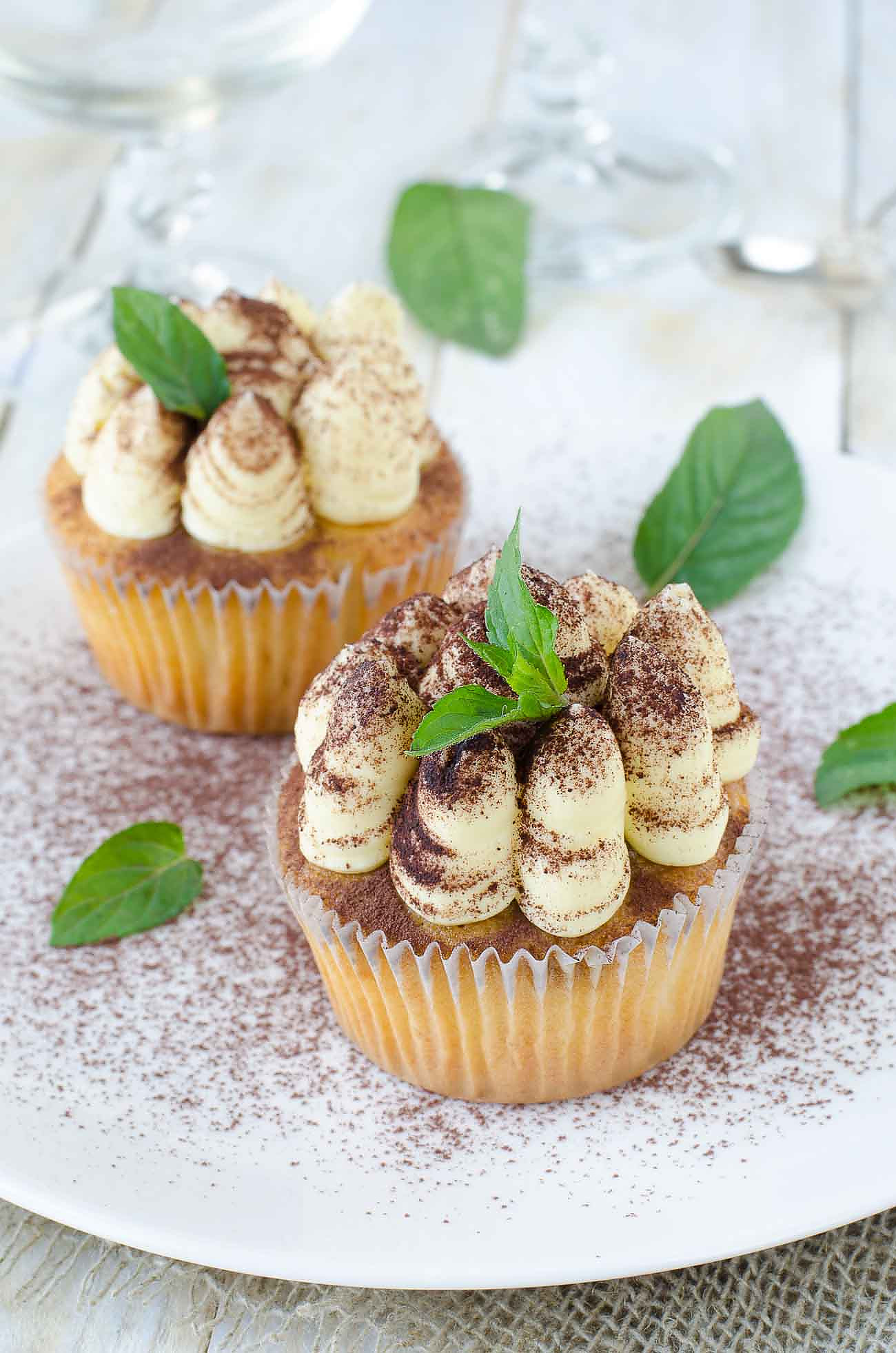 Tiramisu Gingerbread Cupcake Recipe is a perfect cupcake for the summer parties. During my catering days, this was one of the first cupcakes that I had created and most definitely there were always repeat orders of the delicious gingerbread cupcake The addition of Baileys Irish Cream whisked with the Mascarpone Cheese gave a Tiramisu touch to this cake and a wonderful after taste that would make you feel wanting for more.
I have shared how to make this cake egg free (eggless) as well using the Flaxmeal Egg Replacer.
Serve Tiramisu Gingerbread Cupcake Recipe as a tea time snack along with a cup of Coffee Recipe With Instant Coffee Powder or an after school snack along with a glass of Peanut Butter Oats & Banana Smoothie Recipe.
Here are more dessert recipes to try
Ingredients
Wet Ingredients
2

Whole Eggs

, or Flaxmeal Egg Replacer
1/2 cup

Canola Oil

3/4 cup

Brown Sugar (Demerara Sugar)

1/2 cup

Curd (Dahi / Yogurt)

, 1/2 cup yogurt 
1/4 cup

Honey

Dry Ingredients
1-1/2 cups

Whole Wheat Flour

1/4 cup

Cocoa Powder

1/2 teaspoon

Cinnamon Powder (Dalchini)

1 teaspoon

Dry ginger powder

1-1/2 teaspoons

Baking powder

1/4 teaspoon

Salt

Ingredients for Tiramisu Frosting
250 grams

Mascarpone Cheese

, chilled
1/2 cup

Icing Sugar

1/4 cup

Baileys Irish Cream
How to make Tiramisu Gingerbread Cupcake Recipe
To begin making the Tiramisu Cupcake Recipe, preheat the oven to 180 C. Line a regular-size cupcake pan with 12 to 18 cupcake liners. This depends on the size of your regular cupcake pan.

Sift the dry ingredients - whole wheat flour, cocoa powder, cinnamon powder, ginger powder, baking powder, salt and keep aside.

In a large bowl or the bowl of the stand mixer with a paddle attachment, beat together all the wet ingredients -

eggs or Flaxmeal Egg Replacer, vegetable oil, brown sugar, yogurt, and honey until light and fluffy. Gradually add in the sifted dry ingredient mixture and beat until well combined.

Continue to beat in all the ingredients until the cake batter looks fluffy and well combined with the ingredients.

Spoon the cake batter into the cupcake liners until its 3/4th full. Don't fill it right upto the top as you need to give it enough space to rise.

Place the gingerbread tiramisu cupcakes into the oven and bake for about 10 to 15 minutes until the cake is baked through - when you insert a tester like a knife or a tooth pick, it will come out clean.

Remove from the oven and allow the cupcake to cool. I like to refrigerate my cupcakes for about 2 to 3 hours in an airtight container. This helps the frosting spread and stand evenly on the cupcake.

Once the cake is chilled, spoon a dollop of frosting over the cupcake and with the back of a spoon give it a swirl. You can optionally sprinkle some cocoa, brown sugar or even sparkles to give this cupcake a pretty look.

Chill the Tiramisu Gingerbread Cupcakes and serve these as a dessert cupcake for your parties.
Method for Tiramisu Frosting
Whisk the mascarpone cheese, icing sugar and the baileys irish cream using the whisk attachment of the stand mixer until light and fluffy and has light peaks. Don't over beat as the cheese tends to curdle.

Tip: As a rule of thumb, I always make the icing at night when the kitchen is cooled down or whisk in an air-conditioned room. This is so that the cream or the cheese thickens and stays stiff.

Also make sure the bowl is chill if you live in a hot and humid place.

Serve Tiramisu Gingerbread Cupcake Recipe as a tea time snack along with a cup of Coffee Recipe With Instant Coffee Powder or an after school snack along with a glass of Peanut Butter Oats & Banana Smoothie Recipe.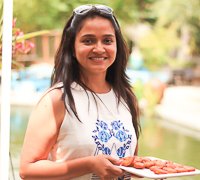 Archana Doshi is the founder of Archana's Kitchen. Archana launched Archana's Kitchen in 2007 as a way to keep track of her and family's recipes, and along the way grew it into one of the most popular cooking websites in the world. Archana is dedicated to helping home cooks be successful in the kitchen. Archana says "I hope you enjoy cooking recipes from my website where the sole effort is to make cooking simple for you. When you try out one of our recipes, we are longing to hear back from you. Do take your time to come back and share your comments, as your feedback means a lot to me"