Gluten Free Samosa Recipe
Garima Gautam
On

Wednesday, 15 November 2017 09:00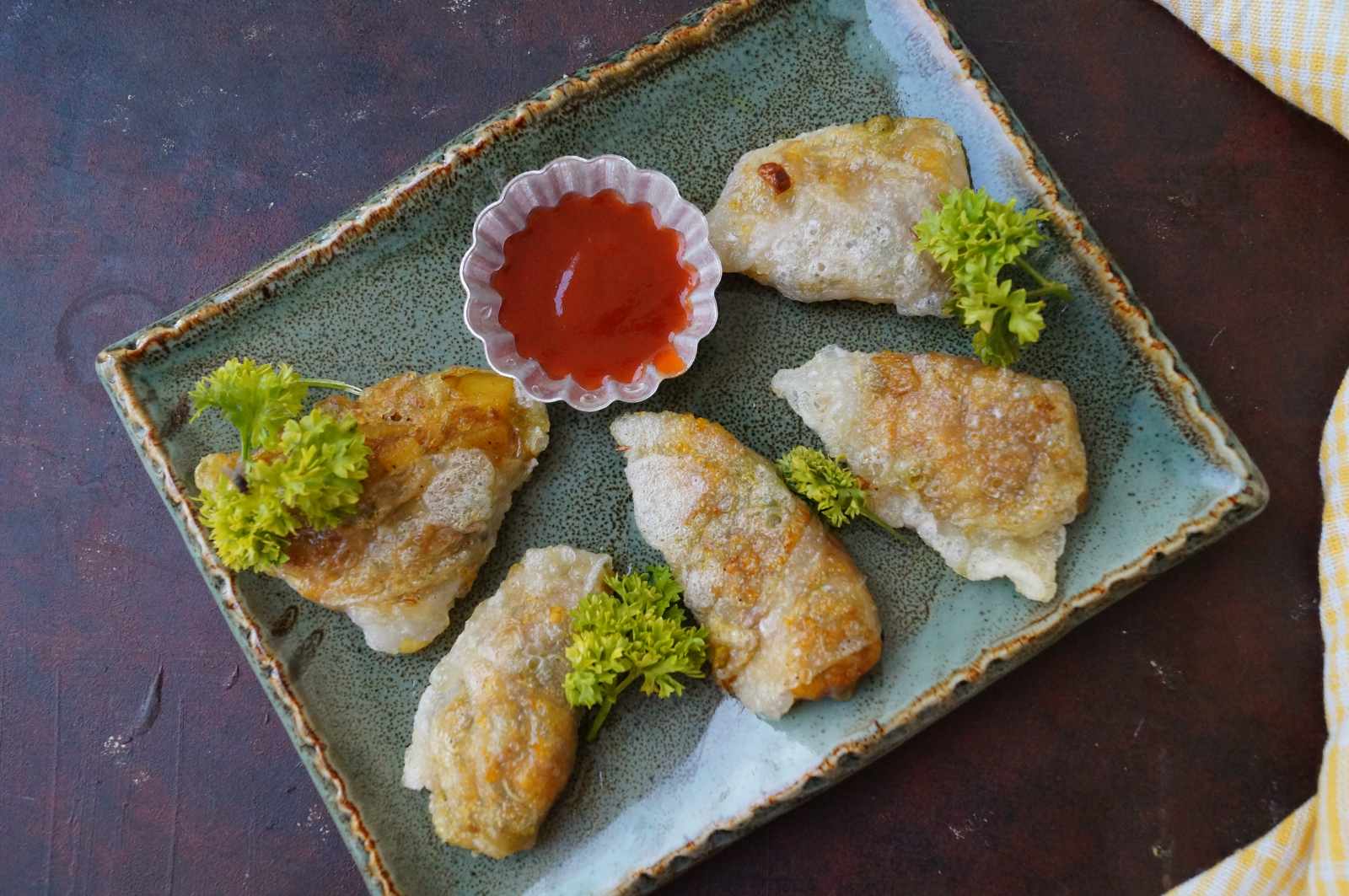 Typically Samosas are a fried or baked dish with a savory filling, such as spiced potatoes, onions, peas, lentils etc. But often diet conscious & gluten intolerant people have to stay away from this tasty dish due to dietary constraints. But this gluten-free version uses rice flour instead of all purpose flour and it is baked instead of frying.
Serve Gluten Free Samosa along with Dhaniya Pudina Chutney and Masala Chai or your tea break.
If you like this recipe, you can also try other Samosa recipes such as
Ingredients
2

Potatoes (Aloo)

1 teaspoon

Cumin seeds (Jeera)

1

Onion

1/2 cup

Green peas (Matar)

, boiled
2 tablespoon

Butter

4

Rice paper rolls

1 tablespoon

Garam masala powder

Salt

, to taste
How to make Gluten Free Samosa Recipe
To begin making the Gluten Free Samosa recipe, peel, dice and boil the potatoes. Mash the potatoes and keep it aside in a bowl.

Heat up butter in a pan and splutter the cumin seeds and then fry the diced onions. Cook till the onions are soft and translucent.

Add the cooked onion and spices, salt to the potatoes. Mix until well blended.

Add the boiled peas into the potato and keep it aside. Preheat your oven to 425 F.

Fill a large bowl 1/4 full with water. Place the rice paper into the water one sheet at a time. Soak for 1-2 minutes until it becomes soft.

Place the softened rice paper onto the counter and place 1- 2 tablespoon of potato mixture onto the center. Fold the bottom up first, then fold the sides in, fold the top down last. Follow the same steps for all the samosa. Place onto a well-oiled pan, brush the samosa with oil as well.

Bake them for 20 to 25 minutes turning a few times throughout. Serve hot.

Serve Gluten Free Samosa along with Dhaniya Pudina Chutney and Masala Chai or your tea break.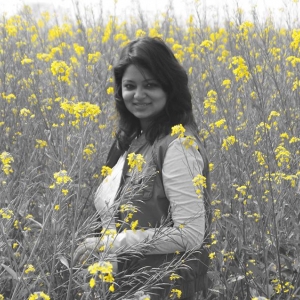 I am from northern India and currently living in New Delhi India.I came to Delhi in 2007 and started living alone since 2009.That was year which embarked my cooking journey.Tired of eating out, I started my food experiments.. some of which were a hit and some were an utter disaster. I feel food brings friends and family together..brings back memories .. it is love made visible..