Gujarati Gor Keri Recipe - Sweet And Spicy Raw Mango Pickle
The Gor Keri Recipe is a traditional Gujarati Sweet Raw Mango Pickle that is made spicy and yummy with methi and mustard seeds and jaggery.

Archana Doshi
On

Wednesday, 14 April 2010 12:36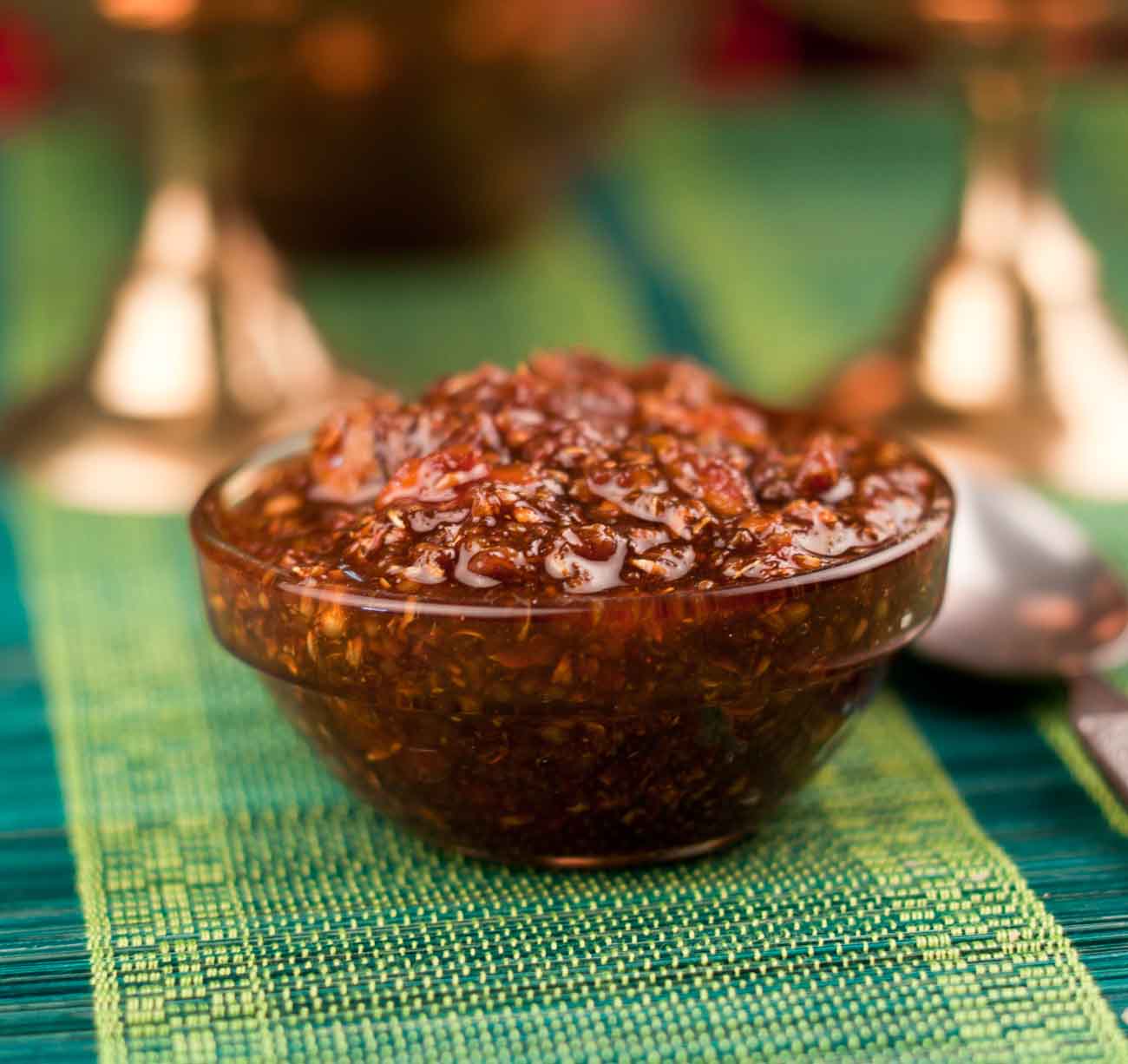 Gor Keri is a sweet mango pickle where raw mangoes are chopped and combined with sugar, jaggery and spices and then sundried. It goes well along with Theplas, Bhakris, Mathris, Khakras or just plain Roti.
There are two different methods to prepare Gor Keri and Chundo. Traditionally, the mangoes are mixed with jaggery or sugar and are made to sit in the sun for 7-14 days until the sugar melts and attains a two-string consistency.
Due to weather constraints for most people living in high-rise buildings, I devised another method to make them on the stove top. The pickle lasts up to a year when stored in a cool dry place. Make sure not to use wet spoons while scooping the pickle out.
Here are a few more Pickle recipes that are worth try
Tip: Make sure, the mangoes you use are sour mangoes and are very raw, they should not have the yellowish pulp, but have a greenish pulp; the more raw the mangoes the longer the shelf life.
Makes:

1-1/2 cups Servings
Ingredients
2

Mango (Raw)

1 teaspoon

Salt

1/4 teaspoon

Turmeric powder (Haldi)

1/2 cup

Sugar

1/2 cup

Jaggery

, crushed
Pickle Masala Ingredients
2 tablespoons

Coriander (Dhania) Seeds

, roasted and crushed
2 tablespoons

Mustard seeds

, halved (Rai ka kuria)
1 teaspoon

Methi Seeds (Fenugreek Seeds)

, halved (Methi ka kuria)
1 tablespoon

Red chilli powder

1 teaspoon

Asafoetida (hing)

1 tablespoon

Sesame (Gingelly) Oil
How to make Gujarati Gor Keri Recipe - Sweet And Spicy Raw Mango Pickle
To begin making the Gor Keri Recipe, wash the mangoes and dry them completely. Peel the skin of the mangoes and then cut them into small pieces.

Combine the cut mangoes, salt and turmeric powder and leave aside overnight or about 8 hours. You will find that the mango has shrunk a little in size and released some water.

Once the mangoes have been marinated, add the sugar and jaggery little by little to the mango mixture and stir continuously using a spoon till all the sugar and jaggery is nearly dissolved.
Sun Method for Gor Keri Pickle
Place the mango mixture in the steel vessel with a rim. Wrap the vessel with muslin or cheesecloth and tie it with a thick thread/lace to fit tightly around the vessel.

Keep the covered vessel under sunlight for about 7 days or until the sugar and jaggery melts and reaches a double string consistency, stirring it well at the end of every day.

Bring it back inside once the sun sets.

Stir well the next morning and place it under the sun again.

Continue this process until the double string consistency has been reached.
Stove top method For Gor Keri
Heat a pan, add the mango, sugar and jaggery mixture and go on stirring over a very slow flame till the jaggery has dissolved completely.

You will find bubbles frothing up on the surface, but continue stirring until single string consistency of the jaggery syrup is reached and the mixture has turned thick.

This step is crucial as over-cooking will make the jaggery crystallize later. Remove from the flame and let the mixture cool completely.

Continue stirring occasionally while it is cooling.
Masala Process For Gor Keri Pickle
Heat a tablespoon of oil in a pan; roast all the masala ingredients for a couple of minutes until the aromas get released.

Turn off the heat and allow the roasted masala to cool. Once cool add the masala ingredients to the cooled Gor Keri mixture and stir well. Once thr Gor Keri Mixture is cooled completely, store in airtight container/ glass jars.

The gor keri pickle can be consumed immediately but tastes better after it settles in for a couple of weeks in the masala mixture.

The longer it stays, the tastier it gets.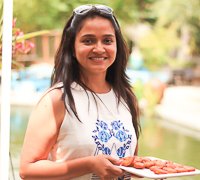 Archana Doshi is the founder of Archana's Kitchen. Archana launched Archana's Kitchen in 2007 as a way to keep track of her and family's recipes, and along the way grew it into one of the most popular cooking websites in the world. Archana is dedicated to helping home cooks be successful in the kitchen. Archana says "I hope you enjoy cooking recipes from my website where the sole effort is to make cooking simple for you. When you try out one of our recipes, we are longing to hear back from you. Do take your time to come back and share your comments, as your feedback means a lot to me"