Healthy Banana Oatmeal Walnut Bread Recipe (Eggless/ Egg Free Option)

Archana's Kitchen
On

Monday, 15 April 2013 21:25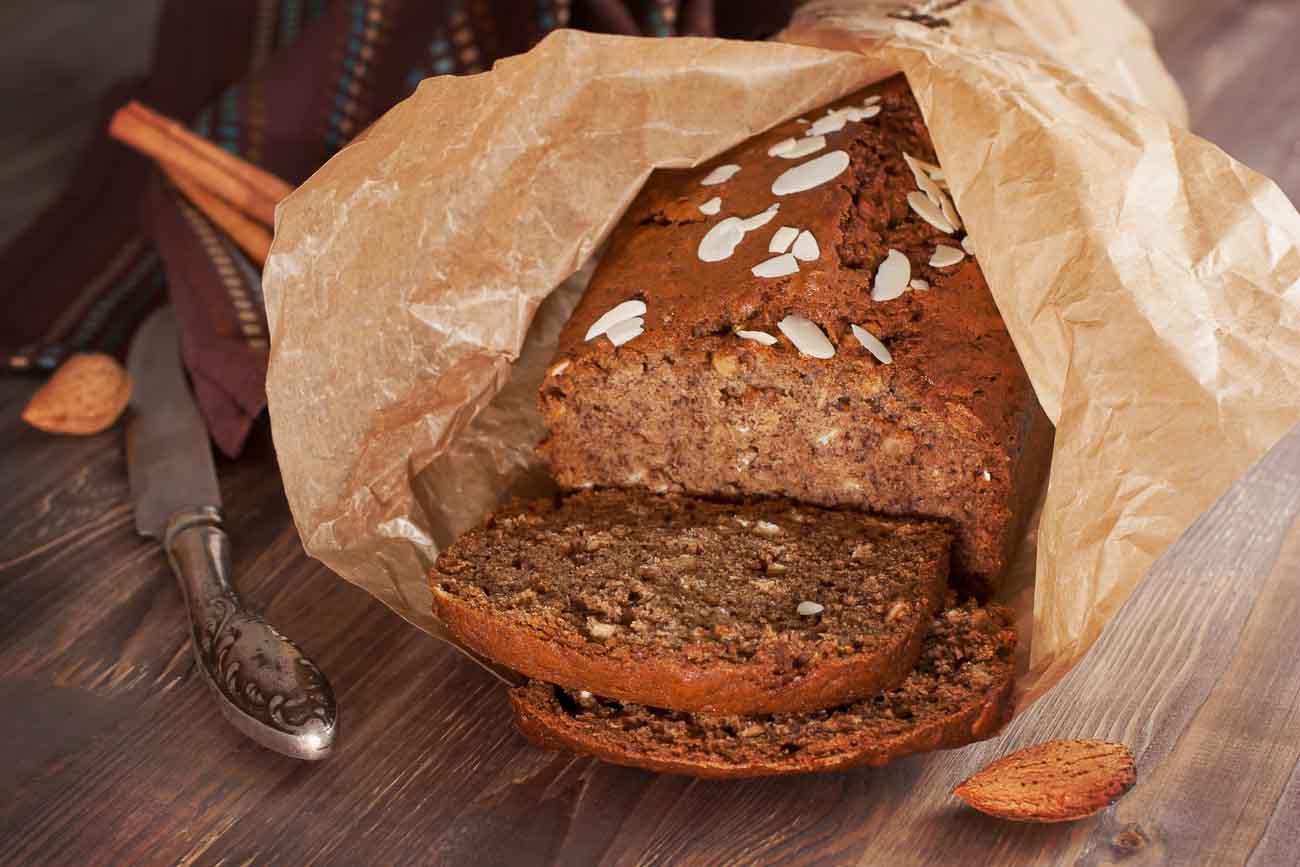 The Healthy Banana Oatmeal Walnut Bread is a quick re-invention of the traditional Banana bread. The bread more or less tastes like a cake and can be served in innumerable ways, either as a tea time snack, for breakfast or as a dessert topped with vanilla custard. The bread tastes so much like its traditional version that it is hard to tell the difference between the two. The oatmeal and walnuts make the bread wholesome and nutritious too.
Here are more homemade bread recipes
Notes: Oat meal flour and whole wheat flour contain a lot of fiber, protein and other nutritional benefits over regular white flour. The whole grain flours are made of grains that are mildly processed to keep the nutrition intact. I used olive oil in the recipe instead of butter not just as a healthy swap of ingredient but also because of the increased level of moistness the olive oil provides to the cake making it very soft and delectable.
Ingredients
1 cup

Instant Oats (Oatmeal)

1 cup

Whole Wheat Flour

1/2 cup

Caster Sugar

1-1/2 teaspoons

Baking powder

Salt

, a inch
1-1/2 cups

Ripe Bananas

, mashed
1/2 cup

Extra Virgin Olive Oil

, or canola oil 
2

Whole Eggs

, or Flax-meal Egg Replacer
1 teaspoon

Vanilla Extract

1/4 cup

Walnuts

, chopped
How to make Healthy Banana Oatmeal Walnut Bread Recipe (Eggless/ Egg Free Option)
To begin making the Oatmeal Banana Bread Recipe, preheat your oven to 180 C and grease your loaf pan with flour and butter. Keep aside.

Next, In a large bowl or the bowl of a KitchenAid Stand Mixer combine all dry ingredients (whole wheat flour, oatmeal flour, dark brown sugar, baking powder, salt). Whisk them dry using the the spatula or the paddle attachment of the stand mixer.

Next add in the remaining ingredients, like the mashed banana, vanilla extract, oil, eggs (flax-meal egg replacer) and walnuts

Beat the mixture until all the ingredients are well combined. As soon as you notice that all the ingredients are well combined you can stop the beating process, as you don't want the air pockets to settle down soon after beating them.

Spoon the bread mixture into the greased Loaf Pan and place it in the preheated oven.

Bake for about 35 to 45 minutes, until when the tester is inserted into the center of the cake, comes out clean.

Remove the Oatmeal Banana Bread from the oven and allow to rest before you can cut and serve.