Healthy Multigrain Dinner Rolls Recipe
Wholesome dinner rolls with whole wheat flour oats and maida

Archana Doshi
On

Monday, 03 March 2014 17:07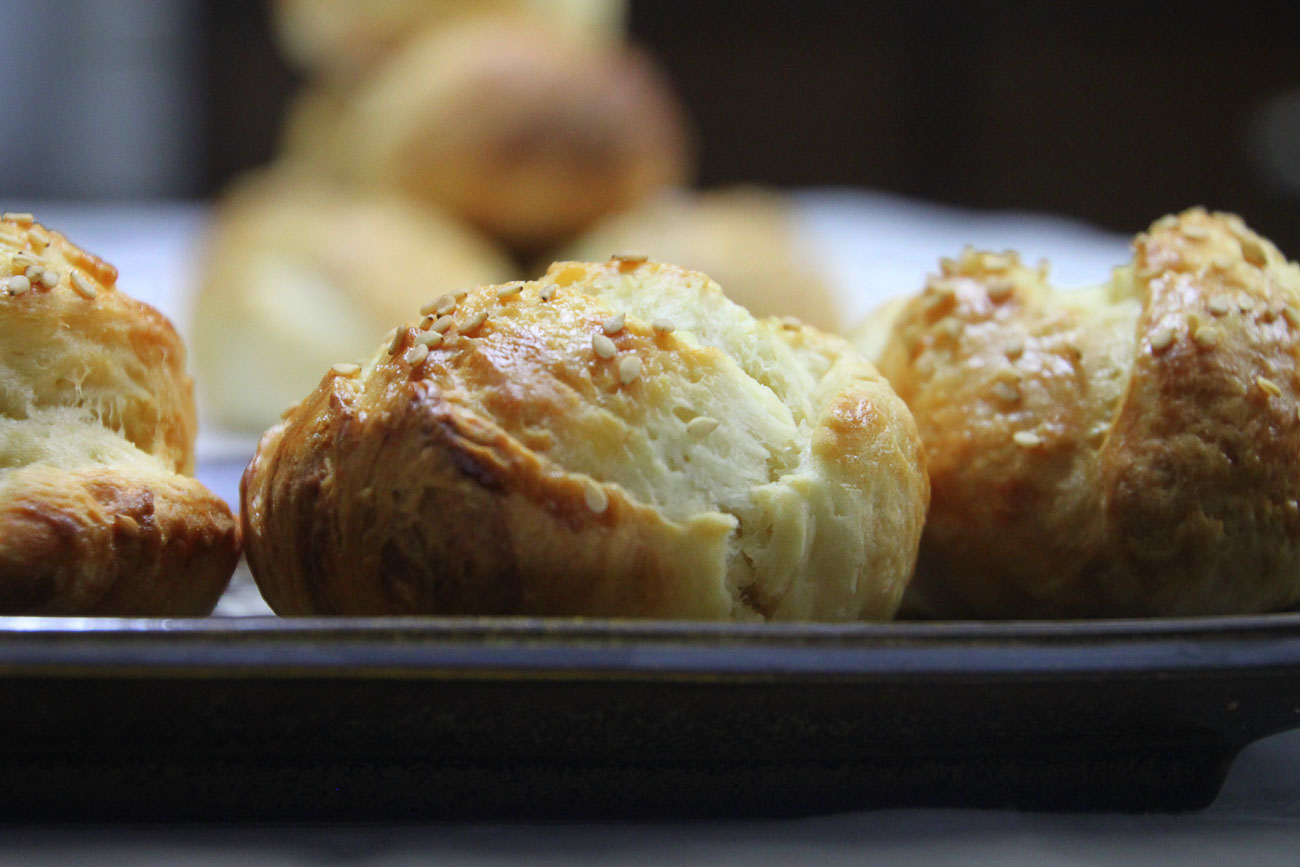 The Multigrain Dinner Rolls are healthy and really easy to make. Although I must say that having a Stand Mixer does help in kneading the dough very easily. Serve these Multigrain Dinner Rolls flavoured with olive oil and topped with sesame. You can also add herbs like basil, rosemary and thyme and make it into a Herbed Dinner Roll.
If you like making homemade breads, then you must try some of our favorites
Ingredients
2 cups

Whole Wheat Flour

1 cup

Oats Flour

1 cup

All Purpose Flour (Maida)

1 teaspoon

Salt

2 teaspoons

Active dry yeast

1 cup

Milk

, luke warm
1 cup

Lukewarm Water

1/4 cup

Honey

1/4 cup

Extra Virgin Olive Oil

1

Whole Eggs

, beaten
1/4 cup

Sesame seeds (Til seeds)
How to make Healthy Multigrain Dinner Rolls Recipe
To begin making the Healthy Multigrain Dinner Rolls Recipe, in a small mixing bowl; add in the lukewarm milk and water; the eggs (optional), the yeast, salt, olive oil and honey.

Whisk all the ingredients together and keep it aside.In the bowl of the Stand Mixer with the dough hook attachment; Add the milk yeast mixture to the bowl of the stand mixer.

Gradually add in the flours one at a time.Knead using the dough hook of the Stand Mixer until all the ingredients are well combined.

Add little more flour as more as needed to make an elastic dough. This process takes less than two minutes in the StandMixer.

If using hands to knead; knead well until all the ingredients have come together following the same process above.

Place dough in greased oiled bowl and cover with cling wrap or a lid. Allow the dinner roll dough to rise until doubled for about couple of hours.

Once the dough has risen; punch down dough and form dough into 1-inch balls and place the dough on a greased baking sheet for about 1/2 an hour more until it rises.

Cover the baking sheet with a towel.Preheat oven to 200 C while the dough is rising.

Once the dough has risen; brush the dough with olive oil and sprinkle sesame seeds on top of the dough.

Bake the Multigrain Dinner Rolls in the preheated oven for 10 to 15 minutes, until golden brown and the crust looks crisp and has risen.

When baking you will notice that the dough will crack to expand showing the fluffiness inside the dough.

Remove from the oven and serve these Healthy Multigrain Dinner Rolls along with soup and salad for dinner.