Homemade Pumpkin Puree Recipe

Archana Doshi
On

Friday, 19 October 2012 11:36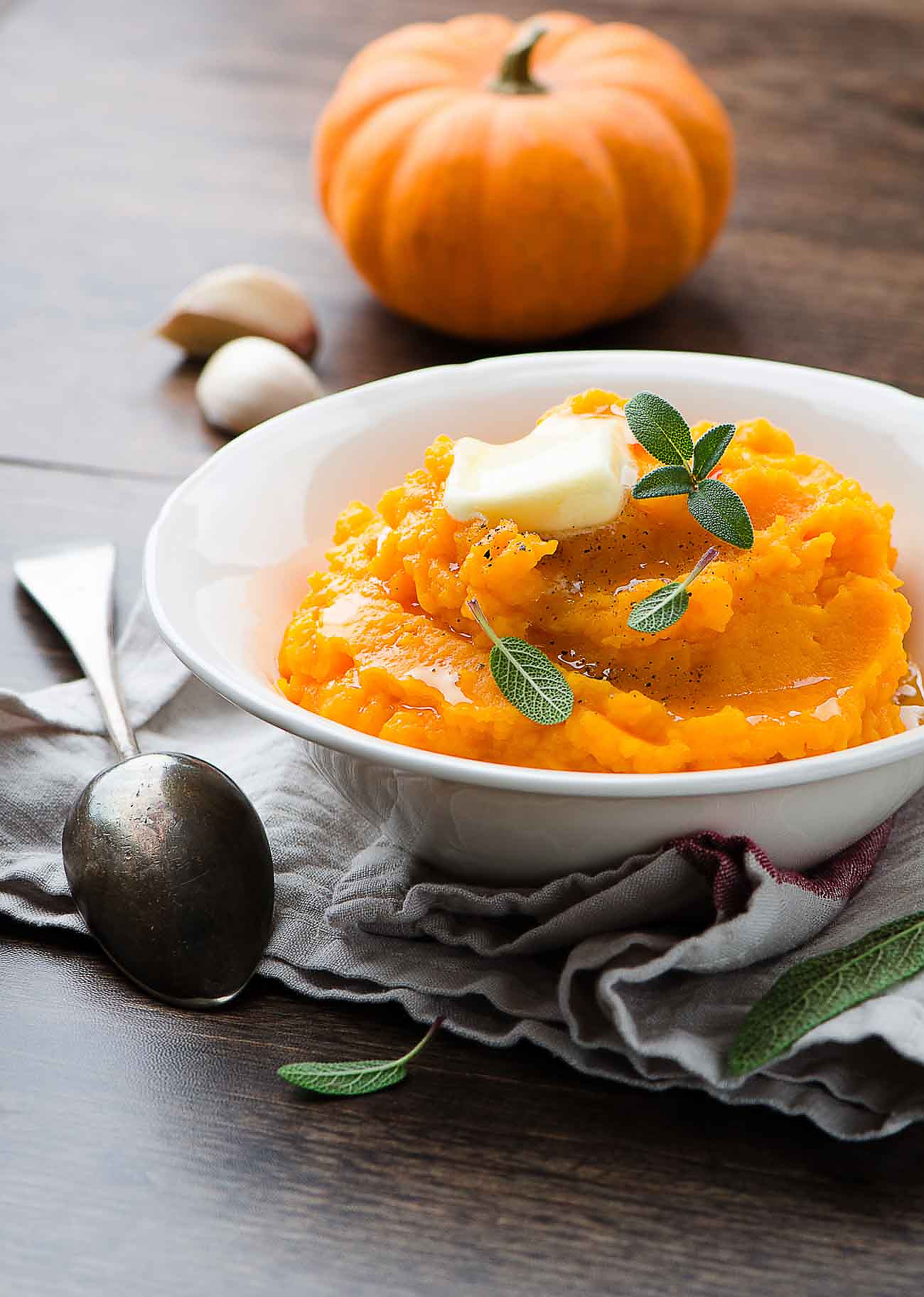 Making Pumpkin Puree at home is a simple, healthy and delicious. There are multiple ways you can make the pumpkin puree, both result in almost similar flavors.
You can steam them, or bake them in the oven or roast them in the pan. I personally prefer the pan method as it is quick and yields great results.
I am not seasoning the pumpkin with salt or sugar, as you can use this either as gravies for your pumpkin curries or pasta or use them for baking pumpkin cakes or cookies.
Ingredients
500 grams

Kaddu (Parangikai/ Pumpkin)

, peeled and diced
1 tablespoon

Extra Virgin Olive Oil

Salt

, to taste
How to make Homemade Pumpkin Puree Recipe
To begin making the pumpkin puree, peel and dice the pumpkin into small chunks.

Heat olive oil in a wok on medium heat; add in the diced pumpkins, sprinkle some salt and stir fry on low to medium heat. Cover the wok and turn the heat to low.

Simmer the pumpkin stirring occasionally until it becomes soft and tender. When you press it with the fork the pumpkin will mash instantly. This is when you know the pumpkin is cooked.

Once the pumpkin is cooked, turn off the heat and puree it in a blender or chopped until smooth. User the Pumpkin puree in pastas, cakes and cookies as desired.