Homemade Black Bean Burger Recipe
Homemade Black Bean Burger Recipe is a delicious burger with a black bean patty, medley of vegetables, some soft melted cheese and some mustard sauce. Great to be served at your high tea parties or carry them to your picnics with the kids.

Archana's Kitchen
On

Saturday, 04 April 2015 00:40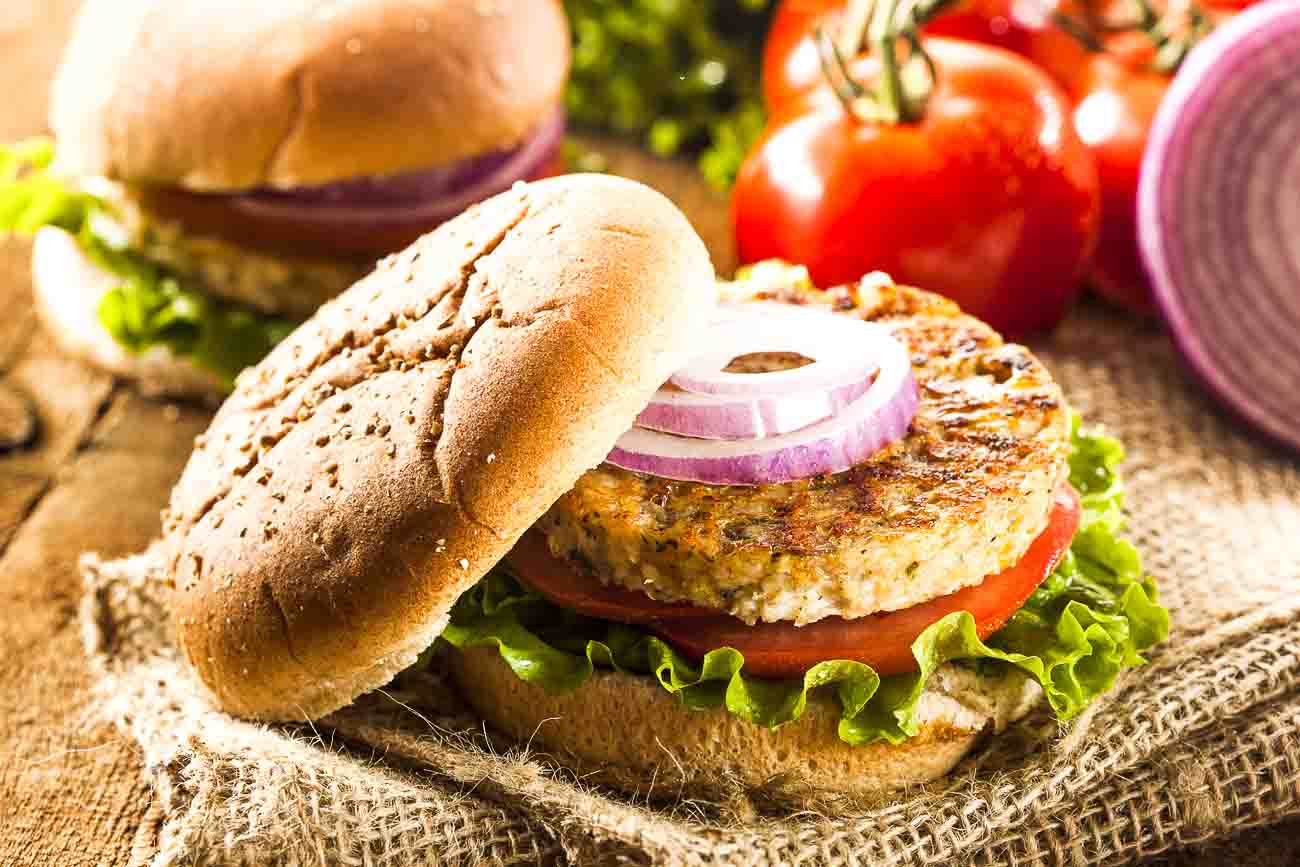 The Homemade Black Bean Burger Recipe is a classic Vegetarian Burger that is packed with protein from kidney beans, oats and the whole wheat burger bun. Black Bean is more commonly used in Latin American cuisine, but you can also use a dark red kidney beans for this burger recipes. They have a creamy texture and rich flavor. You can now wrap the Homemade Black Bean Burger into parchment paper and take them for summer picnics or have a fun summer afternoon lunch with a smoothie.
Did You know: Various forms of beans like black beans and kidney beans are a good source of cholesterol-lowering fibre. In addition to lowering cholesterol, the high fiber content prevents blood sugar levels from rising too rapidly after a meal, making these beans an especially good choice for individuals with diabetes, insulin resistance or hypoglycemia. When combined with whole grains such as rice, kidney beans provide virtually fat-free high-quality protein
Serve Homemade Black Bean Burger Recipe along with Cajun Style Potatoes Recipe and Orange Peppermint Green Tea Punch Recipe
Try our other Black bean recipes:
Ingredients
Ingredients for Burger Patties
1 cup

Canned black beans

2 tablespoons

Extra Virgin Olive Oil

1

Onion

, finely chopped
2 cloves

Garlic

, grated
1 inch

Ginger

, grated

Mint Leaves (Pudina)

, a small bunch finely chopped
1/2 cup

Whole Wheat Bread crumbs

1/2 cup

Oats Flour
How to make Homemade Black Bean Burger Recipe
To begin making Homemade Black Bean Burger Recipe, soak the beans for at least 8 hours.

After 8 hours, transfer the beans along with the water into a pressure cooker and pressure cook for 6-8 whistles.

Turn off the flame and allow the pressure to release naturally.

Open the cooker, drain the excess water and keep the beans aside. Click here to see the video of how to cook beans and legumes in the pressure cooker.

The next step is to combine all the ingredients for the burger pattie in a large mixing bowl.

Into a food processor, add the onion, ginger, garlic, cooked black beans, breadcrumbs, oat flour, mint leaves, paprika, oregano, required salt, pepper and process until everything is combined well enough until the epatty mixture comes together.

Transfer the mixer to a large mixing bowl and check the salt and spices. Adjust to suit your taste. Shape the black bean burger pattie into 4 medium size patties and refrigerate for 30 minutes. The size of the pattie will depend on the size of your burger bun.

The next step is to cook the patties on a skillet. Preheat and grease the skillet with oil.

Place the burger patties on the preheated skillet and cook until browned on both sides. You can optionally drizzle a bit of oil and continue to cook.Once burger patties are browned evenly turn off the heat. Place the cheese slices over the patties. Heat from the burger will melt the cheese.

Place the cheese slices over the patties. Heat from the burger will melt the cheese.

Take the whole wheat sandwich buns, cut them half horizontally, add mustard sauce on both sides of the bun. Place the cooked black bean patties and top with lettuce, sliced tomatoes and onions. Serve hot.

Wrap the Homemade Black Bean Burger into parchment paper and take them for summer picnics or have a fun summer afternoon lunch with a smoothie.

Serve Homemade Black Bean Burger Recipe along with Cajun Style Potatoes Recipe and Orange Peppermint Green Tea Punch Recipe