Homemade Chocolate Almond Spread Recipe

akshatha
On

Monday, 07 November 2016 00:42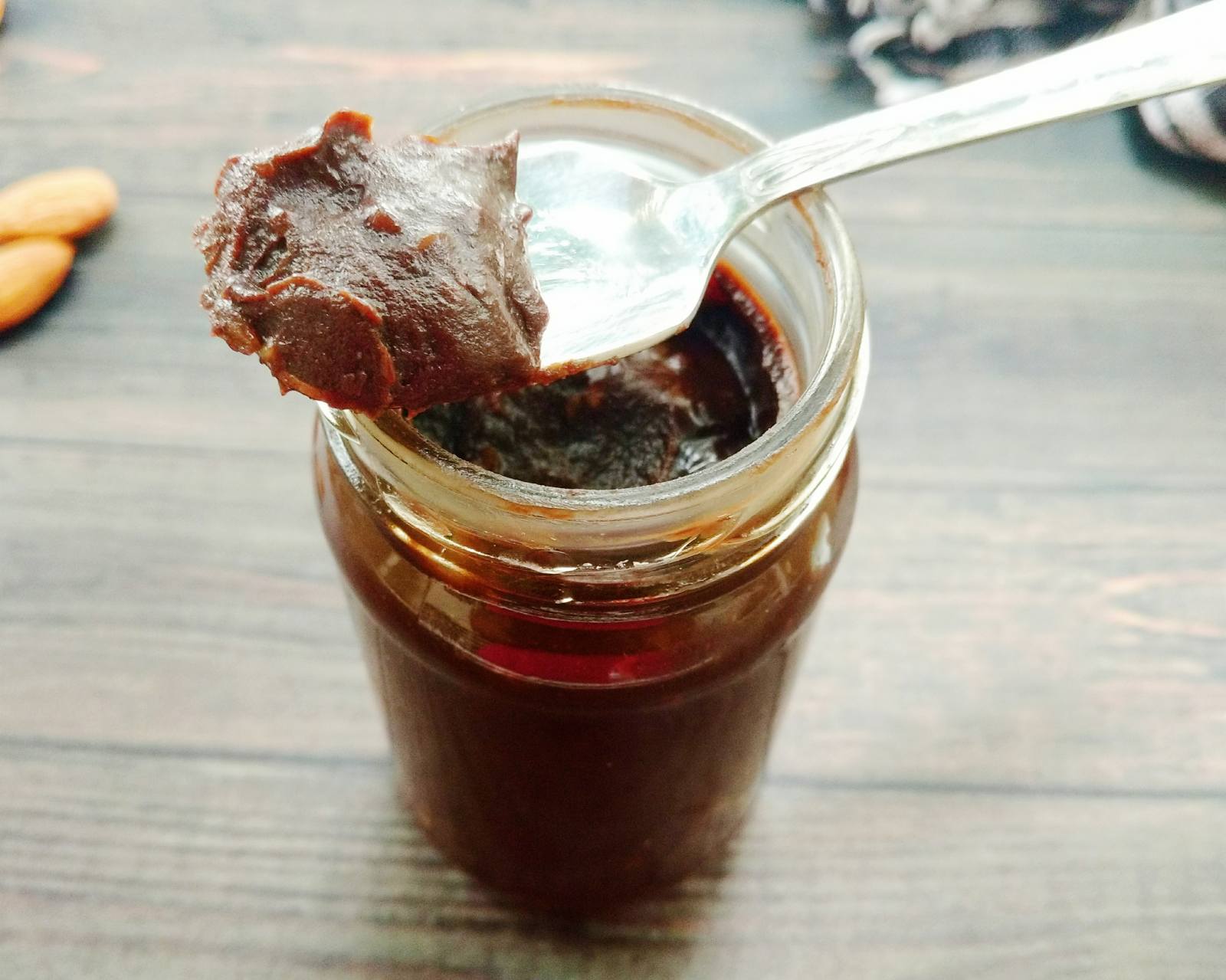 If you like Nutella, you will love this wholesome and easy homemade almond version of the delicious Homemade Chocolate Almond Spread Recipe. You can keep the choco-almond spread chunky or you can make it smooth. Spread it on your bread, use Homemade Chocolate Almond Spread Recipe in any recipe that asks for spreads or just devour it by the spoonful. Chocolatey and nutty!
Here are a few more easy DIYs to help you in kitchen
Ingredients
70 grams

Whole Almonds (Badam)

200 ml

Fresh cream

120 grams

Milk chocolate

120 grams

Dark chocolate

1/4 teaspoon

Salt

1 teaspoon

Vanilla Extract
How to make Homemade Chocolate Almond Spread Recipe
To make this easy Homemade Chocolate Almond Spread Recipe, blanch and peel the almonds.

Pat dry completely and then toast in a preheated oven at 180 degrees C for 10-12 minutes or until golden brown. Or you could toast them in a skillet for few minutes, alternatively.

Grind half the almonds into a fine flour using a mixer or food processor.

If you want a chunky spread, coarsely chop the remaining almonds. If you want a smoother consistency, grind the remaining almonds to a paste.

In a saucepan, heat the cream and finely ground almond flour (at least half, in any case) together until the cream bubbles around the edges. Take off heat, cover and let rest for an hour.

Pass this through a sieve. You may need a spoon or spatula to pass the mixture through the sieve.

Chop up the chocolates into small pieces and melt until smooth in the microwave or in a heatproof bowl set over a saucepan of simmering water (double boiler method).

Mix the chocolate and cream together.

Mix in the salt and vanilla.

Fold in the chopped almonds/ almond paste to the choco-almond spread.

Store Homemade Chocolate Almond Spread Recipe an airtight container and use it as required.