Homemade Harissa Paste Recipe
Condiment to flavour up African recipes

Archana Doshi
On

Tuesday, 17 March 2015 13:40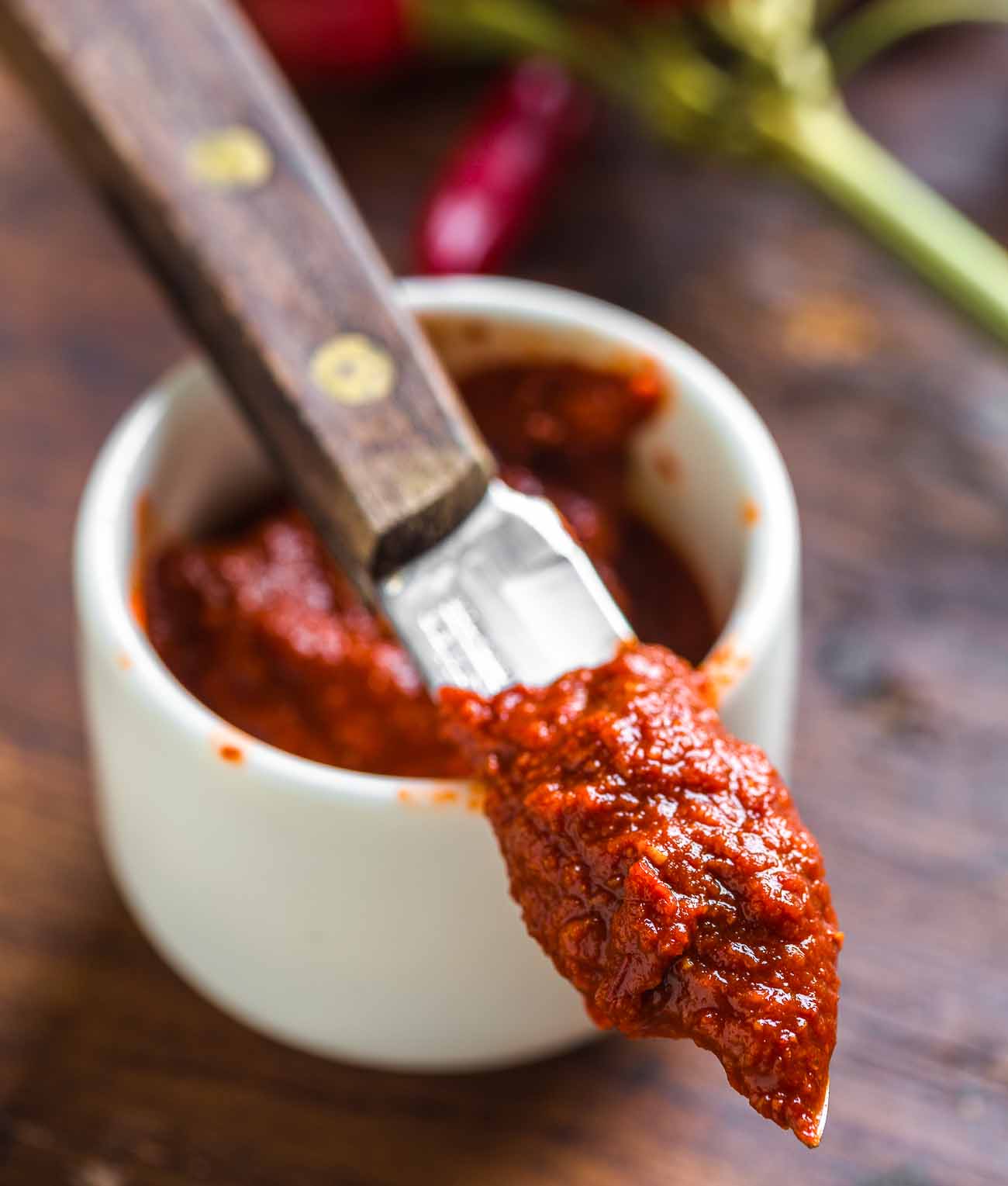 The Homemade Harissa Paste Recipe is a versatile condiment/chutney that one must make to flavor a variety of dishes. Traditionally the red chilies used in a harissa is from a Northwest African chile pepper, but using local red peppers and dehydrated chillies also works well to get the flavors very similar to the original. There are a variety of recipes you can make with the Harissa Paste, from Pizzas to Pastas to Salads and many more.
Here are a few recipes that you can make with harissa paste
Ingredients
4

Red Bell pepper (Capsicum)

, deseeded and finely chopped
4 cloves

Garlic

, roughly chopped
1/4 cup

Sun Dried Tomatoes

, soaked in olive oil
1 tablespoon

Coriander (Dhania) Seeds

1 tablespoon

Cumin seeds (Jeera)

4

Dry red chillies

1/2 cup

Extra Virgin Olive Oil

1 tablespoon

Sugar

Salt

, to taste
How to make Homemade Harissa Paste Recipe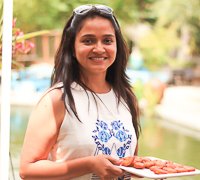 Archana Doshi is the founder of Archana's Kitchen. Archana launched Archana's Kitchen in 2007 as a way to keep track of her and family's recipes, and along the way grew it into one of the most popular cooking websites in the world. Archana is dedicated to helping home cooks be successful in the kitchen. Archana says "I hope you enjoy cooking recipes from my website where the sole effort is to make cooking simple for you. When you try out one of our recipes, we are longing to hear back from you. Do take your time to come back and share your comments, as your feedback means a lot to me"