Homemade Loaded Chicken Nachos Recipe
Homemade Loaded Chicken Nachos Recipe is a classic mexican finger food. Crispy nachos topped with stir fried chicken along with jalapenos and cheese. Drooling already ? Go ahead and try this recipe in your kitchen today.

Archana's Kitchen
On

Monday, 07 May 2018 09:00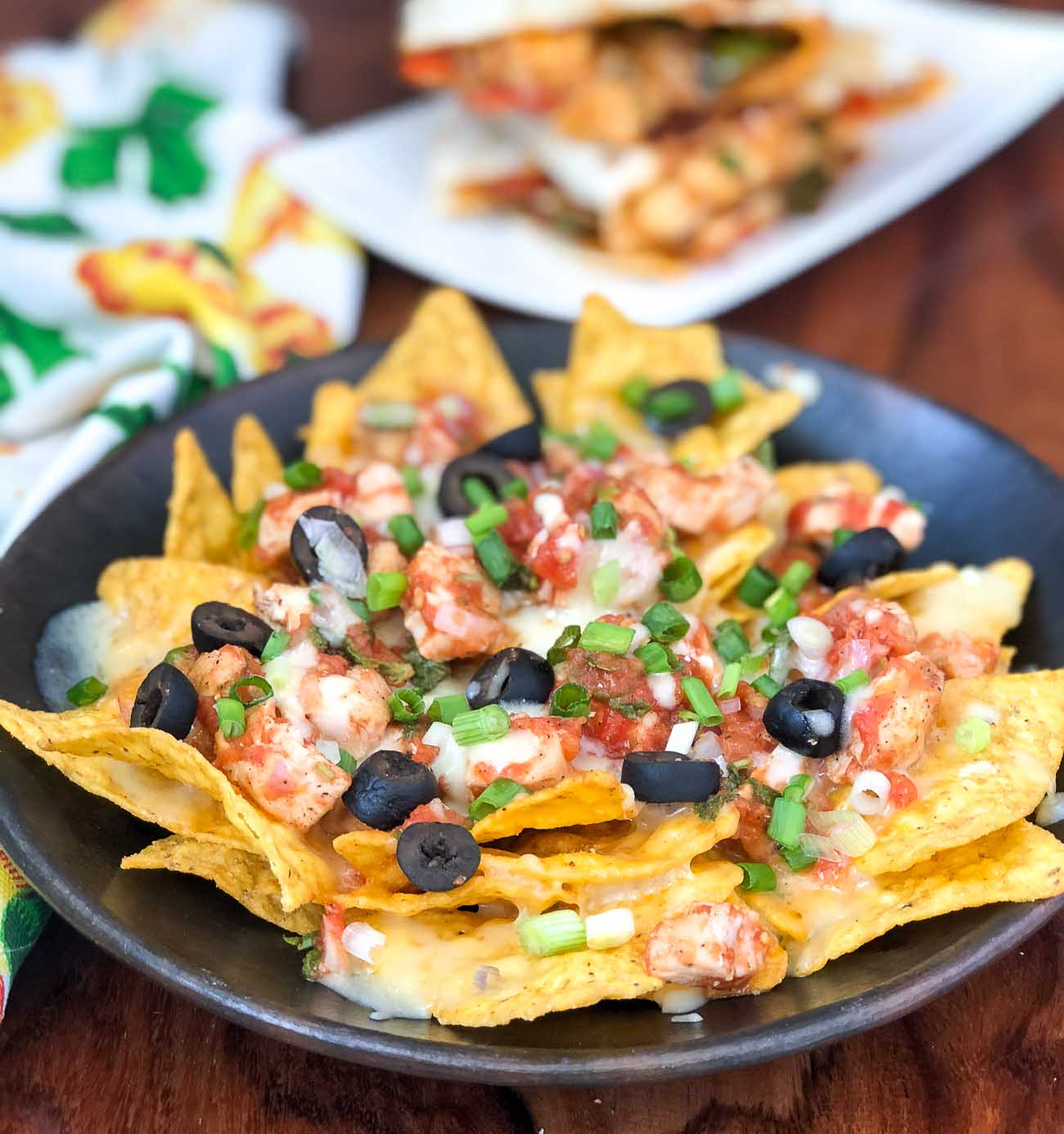 Homemade Chicken Nachos Recipe is absolute comfort food. Nachos topped with succulent pieces of chicken, stringy cheese, spicy jalapenos, with a generous serving of tangy sour cream, spicy tomato salsa and creamy guacamole.
Serve it to kids at their playdates or as an appetizer at your next dinner party.
Serve Homemade Chicken Nachos Recipe as part of a mexican meal that includes, Mexican Black Bean Corn Soup Recipe and Baked Mexican Rice Recipe followed by a dessert of Apple Enchilada Recipe.
Try our other Mexican recipes:
Ingredients
150 grams

Nachos

, 1 standard size pack
1/4 cup

Sour cream

1/2 cup

Tomato Salsa

1/4 cup

Guacamole

1/4 cup

Pickled Jalapenos

, sliced
1/4 cup

Mozzarella cheese

2 tablespoons

Black olives

, sliced
For the Chicken
1

Chicken breasts

, cut into cubes 
1 teaspoon

Extra Virgin Olive Oil

Salt and Pepper

, to sprinkle 
How to make Homemade Loaded Chicken Nachos Recipe
To begin making the Homemade Loaded Chicken Nachos Recipe , we need to make the Toppings for the Homemade Loaded Chicken Nachos.

Below are the recipes for the various toppings. You can click on them and get the recipes and keep them ready.

Heat a skillet with olive oil, add the chicken and stir fry the chicken until well cooked this will take about 5 minutes. Sprinkle some salt and pepper and turn off the flame.

Once you have all the dips and other elements ready, it's time to assemble the Nachos.

Arrange the Nachos on a large serving plate (ensure it's an microwave/oven proof plate). You can either use one large plate or use 4 quarter plates to make nachos from a 150 gram packet.

Sprinkle the chicken cubes, the guacamole, salsa, sour cream, slices of jalapenos, olives and finally the mozzarella cheese.

Place this Loaded Chicken Nachos plate into the microwave and turn on the high power mode and wait till the cheese melts. This will take about a minute.

Once the cheese melts, remove the Loaded Chicken Nachos from the oven and serve immediately.

Serve Homemade Chicken Nachos Recipe as part of a mexican meal that includes, Mexican Black Bean Corn Soup Recipe and Baked Mexican Rice Recipe followed by a dessert of Apple Enchilada Recipe