Homemade Mango Ice-Cream Recipe
An absolute treat for summer this is the best mango ice cream that you would have ever tasted. Made with three simple ingredients it is flavorful and silky smooth with chunks of fresh mango.

Archana's Kitchen
On

Friday, 03 June 2016 00:32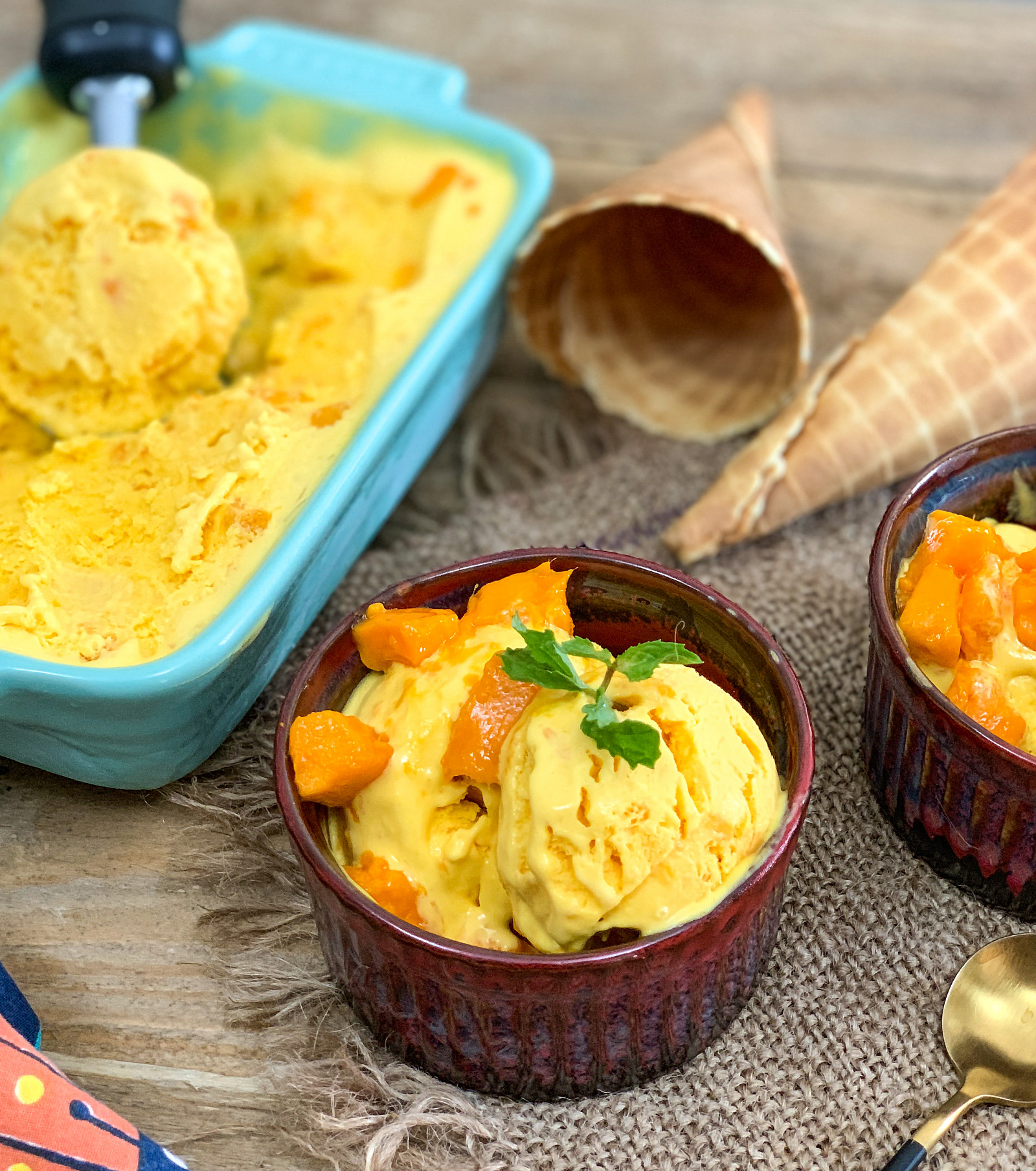 Summer season is mango season as well and everyone in the family craves for some refreshing mango ice cream. This Homemade Mango Ice-Cream recipe is very simple and needs only 3 ingredients - mangoes, fresh full cream and sugar, to make it.
Apart from the mango pulp we have also added chunks of freshly cut mango which adds more texture and flavour to the ice cream.It has soft, creamy texture and all the ingredients used are fresh & has no added artificial l flavors. It has all the goodness of the Alphonso mangoes.
Alphonso mangoes are the best to make mango ice cream as its tasty and sweet and have the right texture when made into a pulp. So use Alphonso mangoes to get the best tasting mango ice cream.
We have made this ice cream in an Kitchenif Ice Cream maker which is simple to use. It helps you make soft serve ice cream in just 30 minutes.
Using Kitchenif, you can make ice cream any time of the week . You can make ice creams easily for your parties and you do not have to remove and churn the ice cream every two hours to get the smooth creamy texture that everyone loves.
Only a few points to keep in mind is that you need to freeze the ice cream bowl that goes into the Kitchenif Ice cream maker for at least 2 days or more. Also make sure you do not stop the machine in between the churning process.
Serve Homemade Mango Ice-Cream topped with some freshly cut mango after a meal of Whole Wheat Crust Pizza With Zucchini And Basil Sauce for a weekend treat.
If you like this recipe, you can also try other ice cream recipes such as
Ingredients
400 ml

Fresh cream

, Amul
1 cup

Mango Pulp (Puree)

3/4 cup

Sugar

1 cup

Mango (Ripe)

, chopped
How to make Homemade Mango Ice-Cream Recipe
To begin making the Homemade Mango Ice-Cream Recipe, Into a blender add cream, mango puree and sugar. Blend until well combined, about 2 minutes. Keep aside.

Now we will set up the Kitchenif Ice Cream Maker.

Place the ice cream bowl which has been kept in the freezer for 2 days into the kitchenif ice cream maker. Attach the paddle and start the ice cream maker .

Pour the mango ice cream mixture through the opening into the ice cream maker.

Run the ice cream maker for 20 minutes and do not turn off the machine in between. You will see that slowly, the ice cream will start to turn thick and creamy.

After 20 minutes add the chopped mangoes into the churning mango ice cream and run the ice cream maker for another 5 minutes . Turn off the ice cream maker.

Once done, spoon the churned Mango Ice Cream into a container with an air tight lid (You can also use a loaf pan). Cover and freeze the mango ice cream for 4 to 5 hours.

Once the Mango ice cream is frozen, scoop out the ice cream into a cone or a bowl and top it up with some freshly cut mangoes and serve.

Serve Homemade Mango Ice-Cream topped with some freshly cut mango after a meal of Whole Wheat Crust Pizza With Zucchini And Basil Sauce for a weekend treat.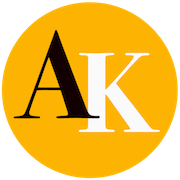 Hi there! This is our chance to talk to you. First, we love creating recipes keeping you in mind. At Archana's Kitchen we try to keep recipes simple, smart and seasonal without additives and preservatives. We hope you enjoy cooking recipes from our website where the sole effort is to make cooking simple for you. When you try out one of our recipes, we are longing to hear back from you. Do take your time to come back and share your comments, as your feedback means a lot to us.