Homemade Tater Tots Recipe
A perfect dinner party appetizer and also a tea rime snack recipe

Jyothi Rajesh
On

Monday, 28 December 2015 00:21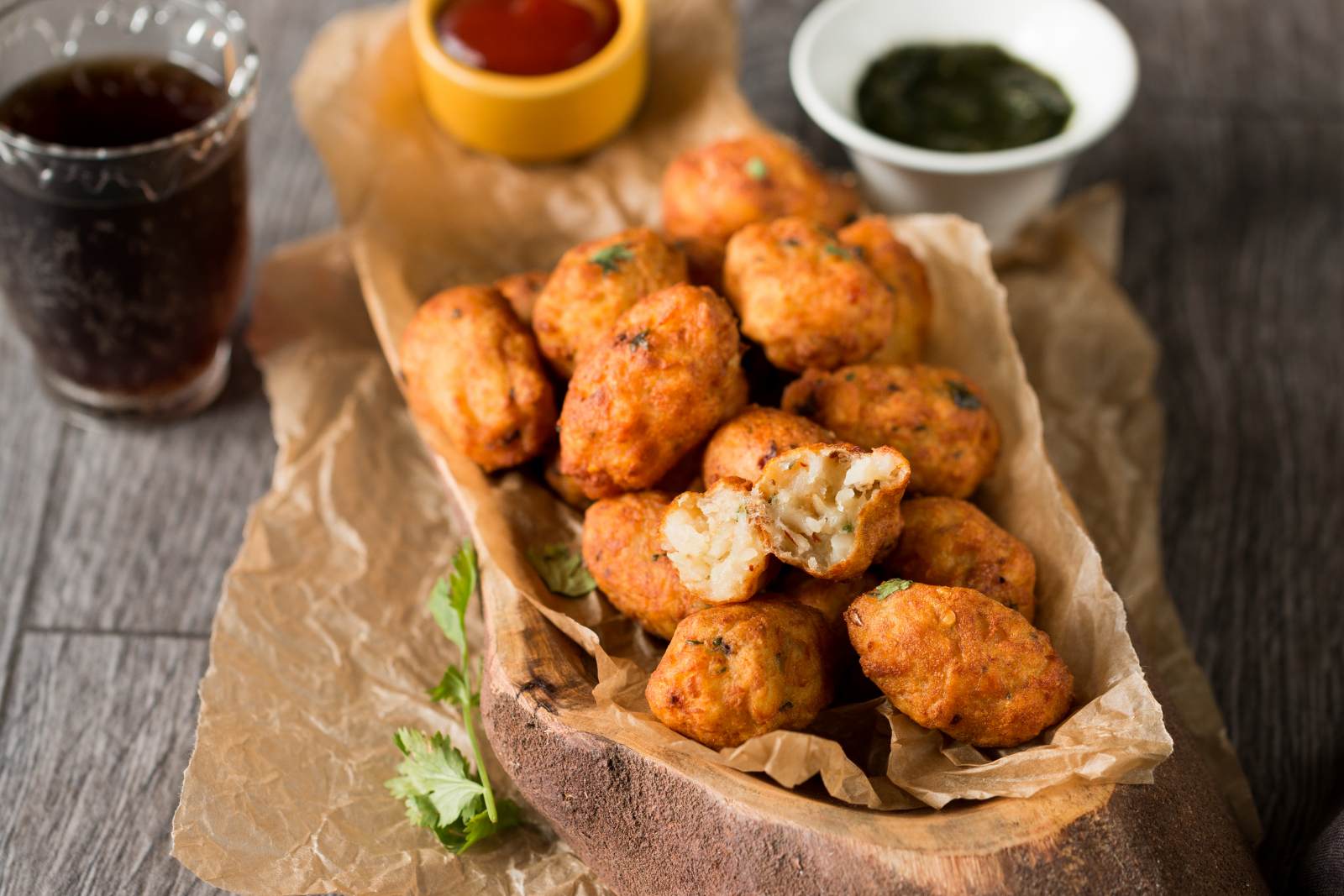 I wanted to try these delicious tater tots at home, so I could cross off one from my to-do list. The recipe of Tater Tots is so simple that I was thinking to myself, 'why did I take so long to try this recipe?'. What else is the bonus? Homemade tater tots are such much better that the frozen once you would pick up from a supermarket. You are much aware of what goes in the recipe and can control on what you want to add. Customizing to your preferred taste is another huge advantage of making these cute little tots at home. Add garlic powder, onion powder, red chili flakes, and salt with some fresh herbs gives you the most delicious tarter tots with full of flavors. You can also freeze these Tater Tots and use it for later too! Give this recipe a try, I promise you will not be disappointed!
Serve the Tater Tots with tomato ketchup or a Sichuan Style Bird Eye Chili Sauce as a tea time snack or as an appetizer for parties.
Other recipes that you can try are:
Ingredients
10

Potatoes (Aloo)

1 teaspoon

Garlic powder

1 teaspoon

Onion powder

1 teaspoon

Dried oregano

1 tablespoon

Coriander (Dhania) Leaves

, finely chopped
1 teaspoon

Red Chilli flakes

2 tablespoon

All Purpose Flour (Maida)

1 tablespoon

Rice flour

Salt

, to taste

Cooking oil

, for deep frying the tater tots
How to make Homemade Tater Tots Recipe
To begin making the Homemade Tater Tots Recipe, scrub potatoes thoroughly and wash them until clean. Peel the skin of the potatoes and we will not parboil the potatoes in hot water. In a large saucepan, add the potatoes and boil it brisk for about 5 to 7 minutes. After 5 to 7 minutes the potatoes would have boiled through slightly, but firm.

Once boiled, water the potatoes until cold water and pat dry. This process will cool the potatoes a little.

Once slightly cooled, grate the potatoes into a large mixing bowl. Add the garlic powder, onion powder, dried oregano, red chili flakes, fresh coriander leaves, salt to taste, all purpose flour, rice flour and mix well to form a dough like consistency.

The next step is to shape the potatoes and deep fry the tater tots. Grease your fingers and palm with oil and shape the potatoes into bite size ovals (cylinders).

Heat oil in a pan for deep frying over medium heat. Carefully drop each one of the shaped Tater Tots in oil and fry them on medium heat until golden brown on all sides.

Once done, remove the Tater Tots from the oil and place it on kitchen paper towels to absorb the excess oil.

Serve the Tater Tots with tomato ketchup or a Sichuan Style Bird Eye Chili Sauce as a tea time snack or as an appetizer for parties.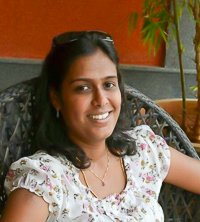 Jyothi Rajesh is an engineer by profession. Food and any thing related to food is her passion. She loves to cook, style and photograph food. She spends half of my week teaching Robotics to children and the rest of my week she get lost in cooking and photography. She cook for two reasons. First, cooking is, in all honesty, a way to show that she cares about people. It gives her great pleasure to make something that someone enjoys! Second, "I love the quest … the quest for great ingredient combinations, for unexpected flavors, for those "wow" recipes."