How to Make Quinoa Flour Recipe

Archana Doshi
On

Friday, 29 January 2016 00:44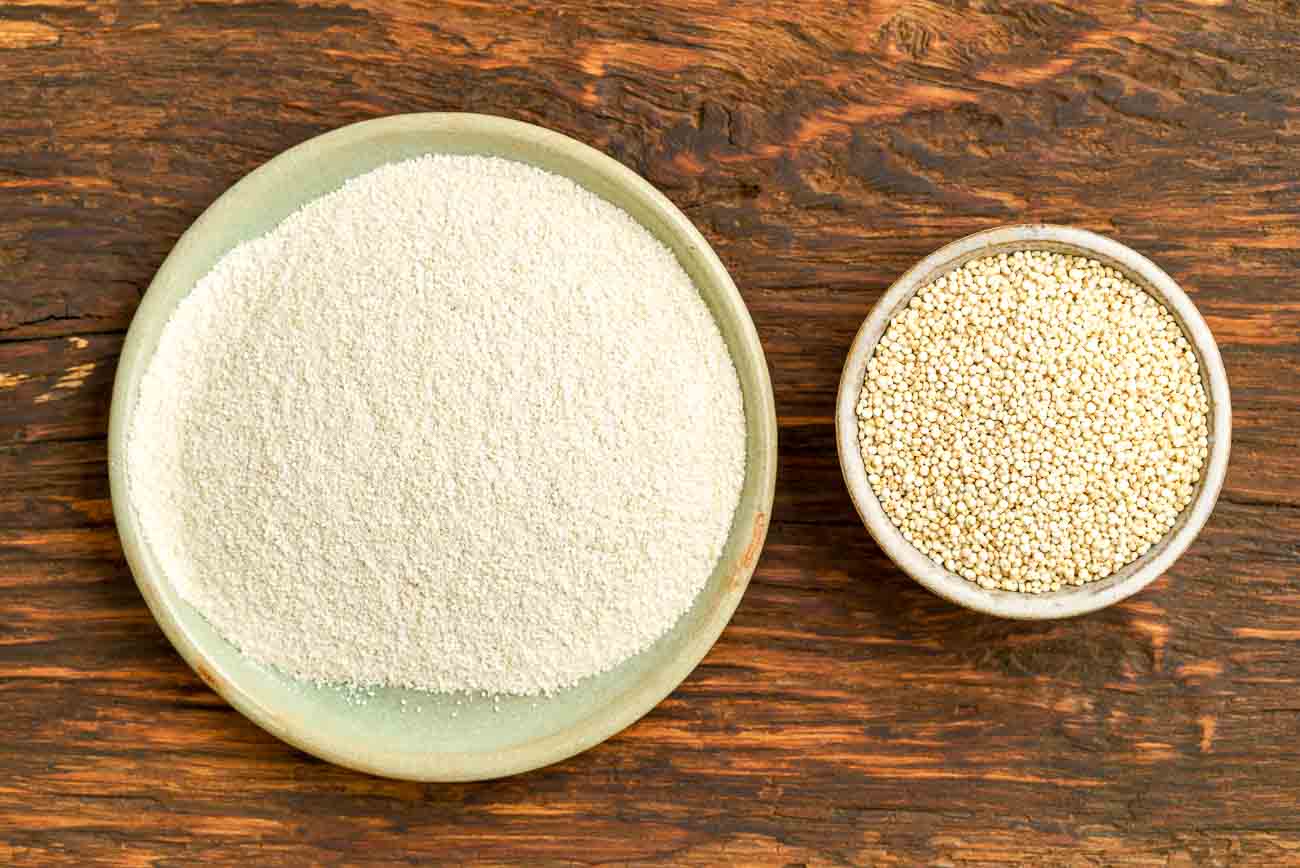 Learn How to Make Quinoa Flour Recipe and use it in breads, cakes, muffins, rotis, parathas and more.
Quinoa is received the name of a superfood with good reason! For starters, this whole-grain is naturally gluten-free. In addition, it is packed with iron, vitamin-B, magnesium, phosphorus, potassium, calcium, vitamin-E and fibre. However, what makes quinoa truly unbeatable, nutritionally, is that it contains every essential amino acid, unlike other grains, which makes it a complete protein.
Makes:

100 grams Servings
How to make How to Make Quinoa Flour Recipe
To begin making Quinoa flour recipe, we will first roast the quinoa seeds.

Heat a wok on medium high heat and place the quinoa for roasting. Keep stirring in the roasting process, so it gets roasted evenly and you get a roasted aroma.

The roasting process also helps remove any excess moisture, so when ground into flour you can store the flour for a longer period.

Once roasted, turn off the heat and allow it to cool.

Blend into a fine powder using the spice jar of the Mixer Grinder. Once done, use the quinoa flour as desired.