Indian Festive Sweet Rice And Jamun Bhog Recipe
A delicious sweet jamun and sweet rice dessert famous in West Bengal and also known as Sita Bhog will surely excite your taste buds. Make and enjoy this for your next festivities.
In association with Preethi Kitchen Appliances


RUBY PATHAK
On

Tuesday, 17 October 2017 12:13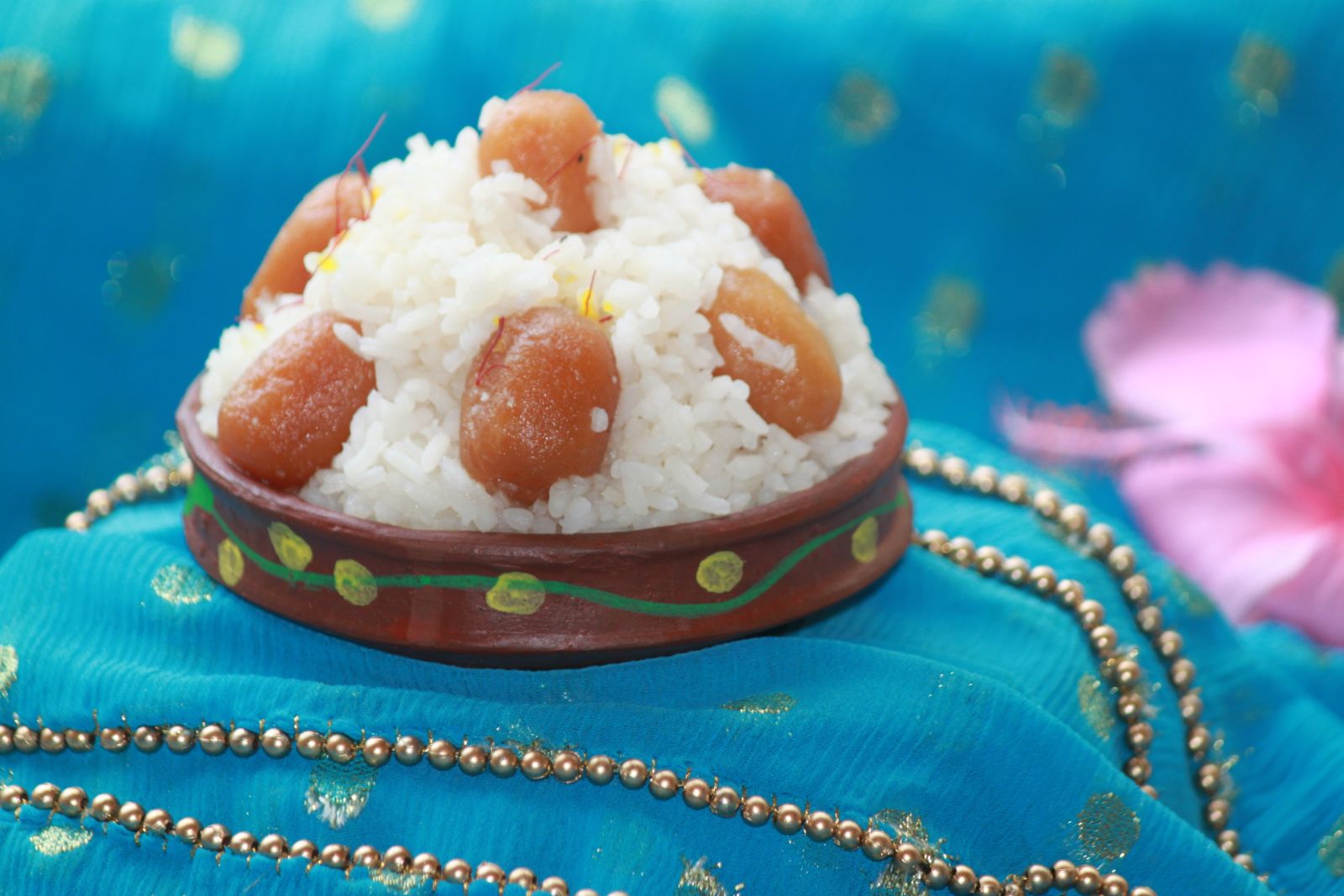 Light up this Diwali Dinner table not only with colorful diyas and rangoli but also celebrate more with your homemade traditional festive sweets. Sweet Rice and Jamun Bhog recipe is my version of Sita Bhog, a Bengali sweet which we usually buy from sweet shops in Kolkata.
This year I have tried to keep it simple and easy and cook for bhog to offer our Almighty Ganesh and Lakshmi and then distribute to my guests. A healthy guilt free cooking is done best when organic ingredients are used, you can use sweet potato for making jamuns but I have used homemade paneer instead. Serve in terracotta bowls or pack as sweet gift hampers for your guests.
You can serve Indian Festive Sweet Rice And Jamun Bhog Recipe with Matar Ki Puri and Kasuri Methi Aur Aloo Rasedar .
If you like this recipe, take a look at more recipes like
Ingredients
Sweet Rice:
1/2 cup

Govind Bhog Rice

1 cup

Sugar

11/2 cups

Water

Rose water

, a few drops
1 teaspoon

Cardamom Powder (Elaichi)

2

Bay leaf (tej patta)

2 teaspoon

Ghee

Saffron strands

, for garnish
Mini Jamun:
200 grams

Paneer (Homemade Cottage Cheese)

3 tablespoon

All Purpose Flour (Maida)

3 tablespoon

Caster Sugar

1

Cardamom Powder (Elaichi)

3 tablespoon

Ghee

Saffron strands

, a few
Sugar Syrup:
1 cup

Sugar

1-1/2 cup

Water
How to make Indian Festive Sweet Rice And Jamun Bhog Recipe
To make the Indian Festive Sweet Rice And Jamun Bhog recipe, first we will prepare the sweet rice so let's wash the rice and soak for 10 minutes.

Heat a large heavy bottomed saucepan with ghee and fry the rice.

Add green cardamom and bay leaf .

Pour in water, rose water and sugar and let the rice cook on medium to low flame. Once the rice is cooked completely spread on a plate to cool. Drain any excess water in the rice if there is any.

Sprinkle Kesar all over the rice.

Now let's make the sugar syrup for the jamuns. Take a small saucepan and add both sugar and water and let it boil to a syrup consistency.

Finally to make the jamuns, take a big plate and mash the paneer, sugar powder, cardamom powder, kesar and flour with your palm. The mixture should become smooth.

Shape the paneer mixture in mini oval jamuns .

Meanwhile, heat ghee in a frying pan and fry the mini jamuns till golden brown in few at a time and transfer in hot sugar syrup. Let it rest for 15 minutes.

You can serve Indian Festive Sweet Rice And Jamun Bhog Recipe with Matar Ki Puri and Kasuri Methi Aur Aloo Rasedar .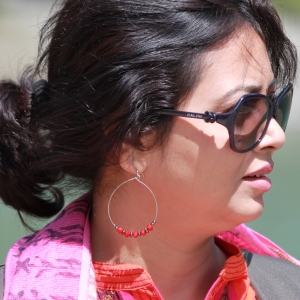 Apart from being a co-director for our online fashion brand I am one self taught and passionate recipe developer. My family and friends love my cooked recipes for the last 20 years both when I was staying abroad and also at present in my homeland. My mission is to make cooking fun and make it better, beautiful, simple, tasty, healthy using organic ingredients. Finally turn my hobby to a career for the rest of my life which at present is my dream food business, TASTY FUSION. I am really thankful to my parents and family for inspiring and supporting me. Grateful to food networks of USA,AUSTRALIA AND INDIA to feed my passion and bring it to life. Online Recipe Websites, recipe books, Magazines are fresh air that fuel my hobby and creativity. Love to innovate,experiment recipes from world cuisine. Yoga, Gym Workout, Travel, Home making, Music are few of my interests. I just love my Life. For collaboration and information,please contact me at: ruby_pathak@yahoo.com Appreciate your interest in my page.