Instant Palkova Recipe (Milk Based Sweet Recipe)
This is a delicious sweet recipe which required milk and sugar.

Uma Raghuraman
On

Friday, 12 August 2016 00:44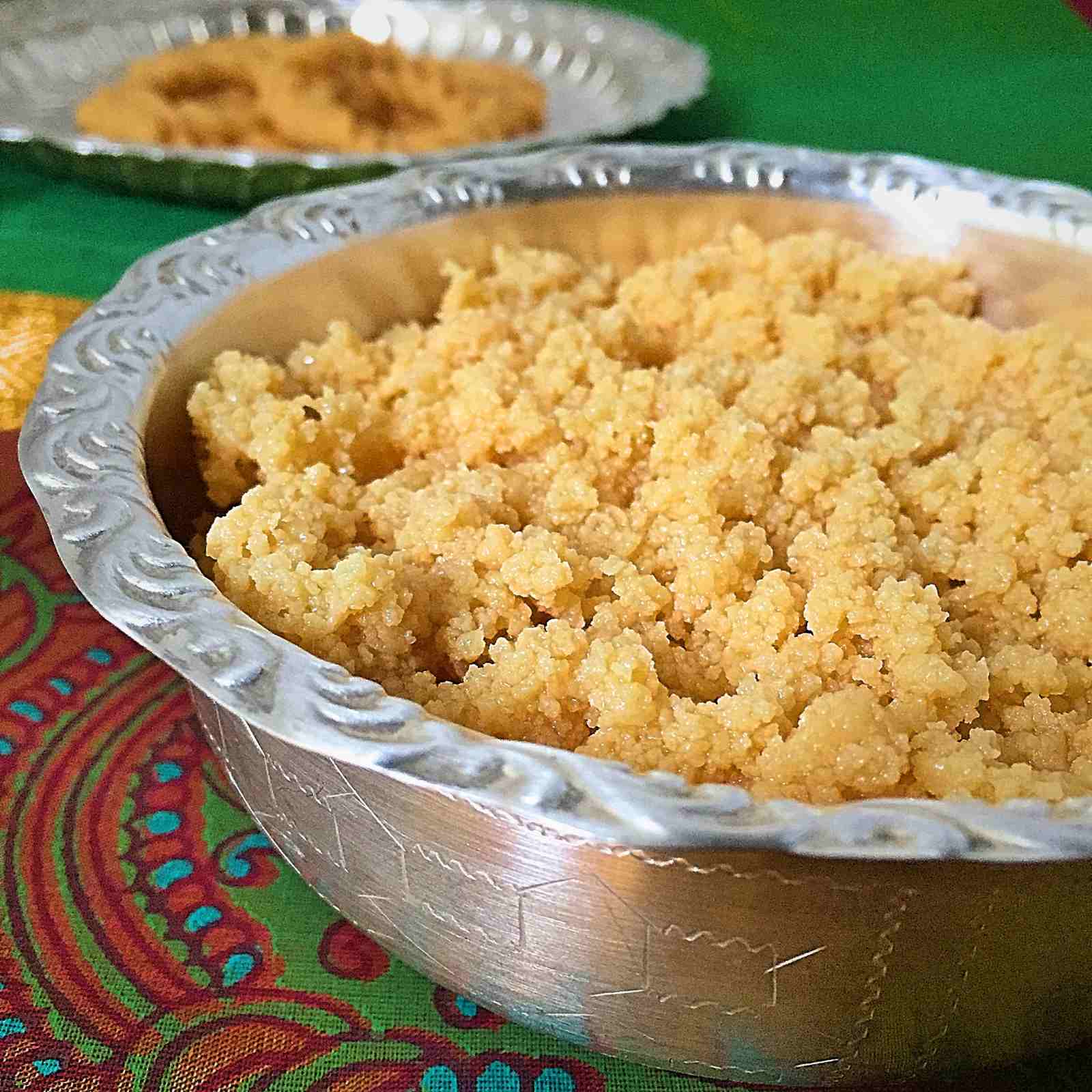 Instant Palkova is quick version of 'Palkova' or Palgova' which is a popular South Indian sweet. This recipe is believed to have originated in Tamil Nadu. Due to the white revolution, the excess milk was being made into Palkova. It is also served to the devotees visiting the Srivilliputur Andal Temple in which city the origin of Palkova specifically dates back to. Palkova is made from just two ingredients, milk and sugar. As easy as it may sound, making palgova requires a lot of patience.
Milk is boiled and continuously stirred in a heavy bottom pan/kadai till the fats separate . While the traditional way of making this sweet may intimidate you, today I am sharing an easy and quick version of making this incredibly delicious sweet. Tasty, grainy milk sweet is sure to transport you to food heaven. Whether it is pooja, festival at home or guests coming home for lunch, this handy 5-minute recipe is a sure blessing.
Here are a few more milk based sweet recipes that you might like!
Remove the excess water from the curd before adding it to the condensed milk . More water might require additional few seconds of cooking.
If you do not have a microwave, you can prepare this sweet on stove top too. Add a teaspoon of ghee in a non- stick pan before you transfer condensed milk-curd mixture and keep stirring on low flame till you get the grainy texture of Palkova. It may take about half hour or more to prepare it this way.
The cooking time might differ lightly depending upon the microwave you are using. Check the consistency and adjust microwaving time.
How to make Instant Palkova Recipe (Milk Based Sweet Recipe)
To prepare this easy Instant Palkova Recipe, transfer the contents of condensed milk tin into a tall and wide glass bowl.

Also, whisk the curd with a wire whisk after removing any excess water since the microwave time increases if the curd is watery. Add the whisked thick curd to the condensed milk.

Mix well using a balloon whisk or a spoon so that the milk and curd mix well.

Microwave the mixture on high in your microwave oven for 2 minutes.

Allow it to settle for 30 seconds before you open the microwave to stir the mixture with a spoon or fork. Make sure you wear a heat-resistant glove to handle the bowl.

After stirring well, microwave again for 2 minutes. Allow the bubbling mixture to settle for 30 seconds.

Take it out, stir properly, and microwave for one more minute and switch off. At this stage, palkova is a little pasty than the final product. Since there is a carry over cooking in the microwave, do not overdo cooking.

Allow it to cool completely. In the meantime, it will thicken, and you will see that the instant palkova has right consistency now.

Serve this yummy Instant Palkova Recipe after a mighty lunch or dinner!