It's International Women's Day and we are so delighted to share that we are an all women's team with an almost all women contributor team as well. Now that's just a coincidence, we would love to be all inclusive having men in our team as well - so calling all men who love to cook to start sharing your recipes with us.
On this day, we are featuring all our women recipe experts who have come forward to share their love for food and cooking on Archana's Kitchen. As the world is changing around us, it is important to pay attention to the food and fitness so we can battle all the challenges that the lifestyles dump onto us. And these women are here to help you do that. I am so delighted to have these women share their stories with me and you and to the world. I want to thank each one of you for being part of this journey.
So let's all go ahead and spread our cheer to these women and all the women around us - mothers, sisters, partners, wives and friends who make our lives exciting and fun with the food that they create for us. Let us today, thank each one of them for the little things that they cook for us to make our everyday lives feel smooth.
1. Priya Suresh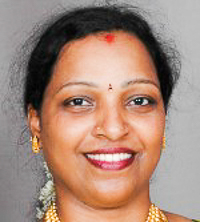 Food is everything, its essential, you can please anyone simply with a simple,comforting food. I love cooking and as a food lover i cant spend a day without cooking. People who love to eat are always the best people in the world, which I am happy to be one among them too. Writing recipes for Archana's Kitchen is quite thrilling and love the way we are showcased there in her space. Its quite a unique place were you can enjoy food virtually and makes friends quickly.
Click To See Priya's Recipes
2. Nusrath Jahan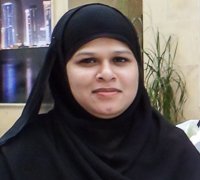 Cooking to me has been a medium to channel my creativity. Archanas kitchen has been an excellent platform to bring out the vegetarian in me. It has been a good source of inspiration as it brings along a plethora of bloggers from every walk of life.Though my share is a miniscule drop in this ocean(Archana's kitchen) ,I really appreciate their commitment and wish much more years of excellence.
Click To See Nusrath's Recipes
3. Sowpernica
Cooking has been something I have been doing since a very young age, I cannot truly trace when it changed into a passion. A few years in between as a full time working mom helped me find a lot of short cuts in cooking without compromising on taste & health. I have always loved, relished & derived pleasure from cooking, be it a simple one pot dish or an elaborate recipe, with my love for clicking adding more pleasure to this process in the recent years. Archana kitchen provides a great platform for upcoming bloggers/food lovers to showcase their recipes & reach more food lovers. The best I like about the food contributors columns is that I can find only one recipe for an item/dish which gives me a great sense of uniqueness. Also I love how similar recipes are linked to recipes from other contributors.
Click To See Sowpernica's Recipes
4. Shaheen Khan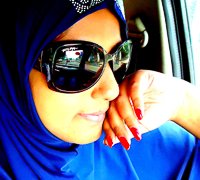 My love for cooking/food is infinite yet it can be framed with this line by Hippocrates, "Let food be thy medicine and medicine be thy food" . Any good food comes with a great passion for cooking. For me food made with love is food for the soul that gives one peace and happiness in abundance. It's one such love that gives me a power to spread smile and make me feel complete. Miles to go and writing recipes for Archana's Kitchen is like achieving a milestone while following the passion. Honored to be a part of this esteemed platform.
Click To See Shaheen's Recipes
5. Raksha Kamat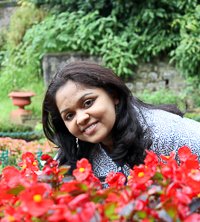 I love creating recipes for Archana's Kitchen due to a number of reasons. I also get to read recipes shared by Archana and other bloggers in one place. Every morning I log in to Archana's Kitchen and check the new recipes shared there. Being a part of Archana's Kitchen has helped me to share my passion for cooking with a wider audience. Feeling proud to be a part of India's number 1 vegetarian recipe website - Archana's Kitchen. It also helped me get more visitors to my blog. Thanks Archana for making me a part of Archana's Kitchen.
Click To See Raksha's Recipes
6. Madhuli Ajay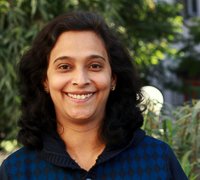 Archana's kitchen provides me with a global platform, where I get to create recipes that are simple yet satiate my passion for creative cooking.The positive vibes of all the members/contributors on board are highly infectious and it is a pleasure to interact with them. I am also a great admirer of Archana herself, for her entrepreneurial skills and business acumen. Wishing everyone at Archana's Kitchen a very Happy Women's Day. May we grow from recipe to recipe!
Click To See Madhuli's Recipes
7.Rekha Shiv Kumar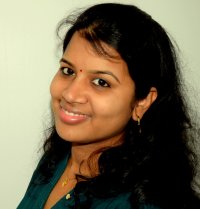 Cooking was just a pass time until few years ago. I have spent hours just looking at food pictures from various blogs, watching youtube cookery channels etc.One such website that motivated me to start my own blog, was Archana's Kitchen. After few years of blogging,now being one of the recipe contributors to the same website makes me really happy. Connecting with like minded people, learning about new cooking techniques,new ingredients,various foodculture makes this whole process of food based writing even more interesting!
Click To See Rekha's Recipes
8. Rupal Patel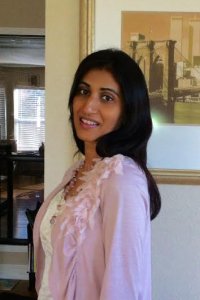 Cooking has been my passion since early years of my life. Being a foodie, my family has also been spoiled with my everyday cooking experiments. Chronicles of my everyday cooking has been my learning curve in my cooking journey. To nurture my creativity and to forecast my fusion style of cooking, my blog 'Good Food Good Mood' started breathing. I have fall head over heels in love with Archana's simple and easy cooking fundas. Sharing my recipes with such a fertile platform as Archana's has turned my inspiration into reality. I am thankful to Archana and her recipe website which grants an opportunity to a fresh crop of bloggers to showcase their work.
Click To See Rupal's Recipes
9. Annapoorni

Cooking, I consider it as a challenge each day because I want to show some difference in what I cook for my tiny world ! ' I care for what goes inside' by giving my family variations in taste. Archana's kitchen was the first website I referred to when I started cooking on my own. It gives a massive opening even to the simplest recipes/dishes and people notice it instantly. Archana and team - you all have been doing a great job, inspiring people like me to go that extra bit and proving that our own kitchen counter gives us all the opportunity to prove our mettle !
Click To See Annapoorni's Recipes
10. Jyothi Rajesh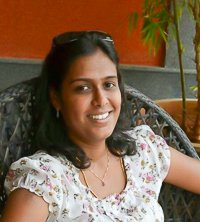 I'm an IT professional. After working several years in IT as software engineer, I quit my job to start my own company. I run a small firm. We provide educational service to children; we offer Robotics training for children. Food has always been my passion and so I eventually forayed into food blogging, food styling and food photography.Food photography was something that came along with food blogging. Being one of the recipe contributor for Archana's kitchen has made my blogging journey a wonderful one. It is a true honor to be a part of Archana's kitchen. Since I joined AK, I have started to experiment on recipes that are new to me and to experience the culture and food traditions of various other regions thorough this journey gives me immense pleasure. Thank you Archana.
Click To See Jyothi's Recipes
11.Preeti Tamilarasan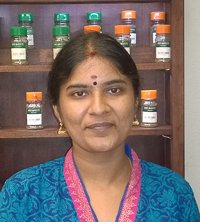 I believe cooking is an art and connects family together. It makes me feel happy when my family appreciates me for the food prepared. By working with Archana's Kitchen, I was introduced to many Indian recipes which I wouldn't have tried otherwise. I like the way every month Team Archana's Kitchen selects the theme and recipes.
Click To See Preeti's Recipes
12. Prassana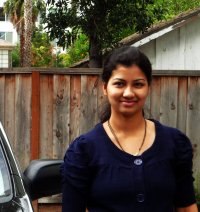 This is my first exposure to such a wide platform where lots and lots of talented people share their creations and skills. "Archana's Kitchen" is a wide platform, through which my recipes are getting exposure to people. They reach people faster than I could imagine. She showcases all recipes very well and makes them appealing and answers all queries of her readers. This platform gives a huge audience for people, recipes and talent. Her weekly meal-plans are the best! When I told my husband about this,he said "Wow! what an idea to plan a weeks meal and do shopping". The recipe contests are the best! They are motivating to create new recipes and share them! Keep up the good work! All the best!
Click To See Prassana's Recipes
13. Uma Raghuraman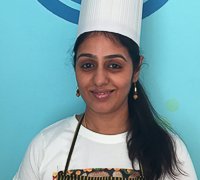 Archana's Kitchen is like the Google News page to me! A one-stop platform where one can see (and almost smell) all the lip smacking and healthy recipes cooked by various passionate Chefs including me. The platform provides a great window of opportunity for those of us who love to "TOAST and POST". Through Archana's Kitchen, I got to reach out to millions of food lovers across the globe. This Women's Day, I wish you all the very best and am sure that the day is not far, when Archana's Kitchen would be the biggest technology platform for food bloggers in the world! Bon-Appetit.
Click To See Uma's Recipes
14. Kalyani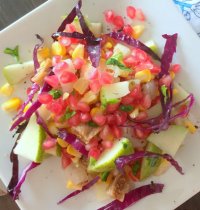 I have been associated with Archana's Kitchen (AK) as a contributing writer for just under 2 months, yet it feels like home. The team is extremely quick to respond to all your queries and I love the way their weekly menu plans are sent over a weekend to help any home cook plan their meals better : a judicious balance of nutrition and taste along with aesthetic appeal is what keeps these menu plans going .. I also love their ongoing contests and theme based dishes that come out during the week . Their media / PR / brand engagement is also pretty commendable. All in all looks like a winner's team @ AK !! Here's more to Girl Power :))
Click To See Kalyani's Recipes
15. Sheetal Bhatt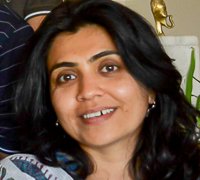 Cooking is something that I picked up as a life-skill (felt like a chore :) ) at a very young age and to my great surprise it has now become an extension of myself. It is a thread that connects me to the people I love and cherish. The joy of witnessing happy faces at the end of a hearty meal is matchless and cooking enables me experience that joy every single day. It is an activity that not only calms me but also allows me to be adventurous at the same time!! My love for cooking introduced me to this fascinating world of 'food blogging' which in-turn brought me to 'Archana's Kitchen' an excellent platform for bloggers like me. I absolutely like this concept of being a 'Contributing Food Writer' and sharing the recipes and food wisdom with a larger audience. To create a space where one is able to share regional as well as contemporary dishes on a same platform is what I like the most about Archana's Kitchen. I also admire the camaraderie that the bloggers share on this space. In Archana's Kitchen I definitely am amidst extremely dynamic group of women who share the same passion for food, to be more precise healthy food. Am glad to be a part of it. Thank you for giving me this opportunity
Click To See Sheetal's Recipes
16. Richa
There is a pleasant satisfaction which comes to me when I cook for my family and dear ones. Through Archana's kitchen, I want to spread my joy of cooking and sharing recipes
Click To See Richa's Recipes
17. Divya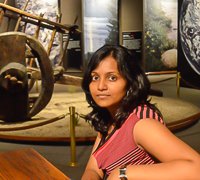 Writing recipes for Archana's Kitchen has been very fulfilling, just choosing so many recipes keeps my curious brain in top gear. I couldn't have done so many in such a short time just through my blog. It's given me and my work a larger audience than I can imagine. And the work culture with Archana and her team has been the easiest. She gives me the freedom to explore without many restrictions. Most of all, cooking such variety has kept my family very satisfied and 'What's new today?' became my kid and hubby's favorite question, and I cherish that very much.
Click To See Divya's Recipes
18. Debjani Chatterjee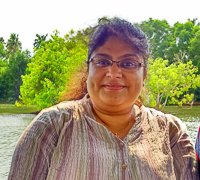 Being a food blogger since last 5 years I love to follow fellow bloggers and their rich content over food and Archana's Kitchen is one of the prime blog that I follow on regular basis. It helped to self taught in many ways with the rich content of the recipes, varieties and the cream of the cupcake is now to write for the beautiful blog as a guest blogger! I love the structured way followed here to write recipes which ultimately help the guest blogger to manage herself a lot! Moreover, it help me to think about various new things to do with the food.
Click To See Debjani's Recipes
19. Madhuri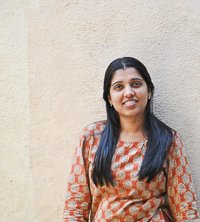 There have been so many family recipes that i had forgotten they existed. In an excitement to learn new dishes, a lot of our family recipes had taken a back seat. Thanks to Archana's Kitchen, and their value to regional recipes, i have started digging up those old treasures.
Click To See Madhuri's Recipes
20. Swayam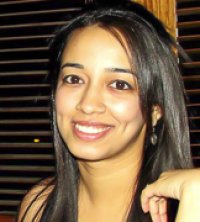 Being associated with someone I consider an inspiration has been such an enriching experience. Because of my association with Archanas kitchen, I have been able to push the envelop further and make a conscious attempt at eating healthier. She's an extremely accomplished blogger whose reputation precedes her and I love that she has a healthy yet delicious take so many cuisines!
Click To See Swayam's Recipes
21. Alaka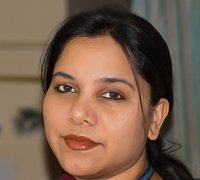 The thrill of learning new cuisines, understanding the culture behind these recipes and trying it out in the comfort of my kitchen, seeing the joy and happiness in the face of my family while tasting this ,keeps me driving towards more learning and cooking. My love for photography actually drove me into blogging and which eventually led to contributing to various websites but all this would not have been possible without Archana's Kitchen which taught me how to write a recipe professionally and giving me a wonderful platform to showcase my passion for food.
Click To See Alka's Recipes
22. Farrukh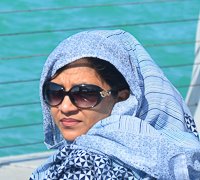 Joining hands with Archanas kitchen has been a conscious decision and which I can appreciate myself for. Archanas kitchen being one of the most successful sought after website for the best vegetarian recipes, kind of pushed me to endeavour myself in coming up with interesting vegetarian delicacies. As a recipe contributor to Archana's Kitchen, I enjoy being part of this dynamic team which carries along all of us a single team and are always there to support and guide whenever needed.
Click To See Farrukh's Recipes
23. Monika Manchanda
Archana's Kitchen is a treasure house of Veg Recipes of India and it's a pleasure contributing recipes and articles for it. Fun creating new stuff and re-discovering the old. Always pushing for more, AK is helping me rekindle my love with vegetarian food
Click To See Monikas's Recipes