Irish Soda Bread Recipe with Orange Rind and Oats

Archana Doshi
On

Wednesday, 06 March 2013 13:22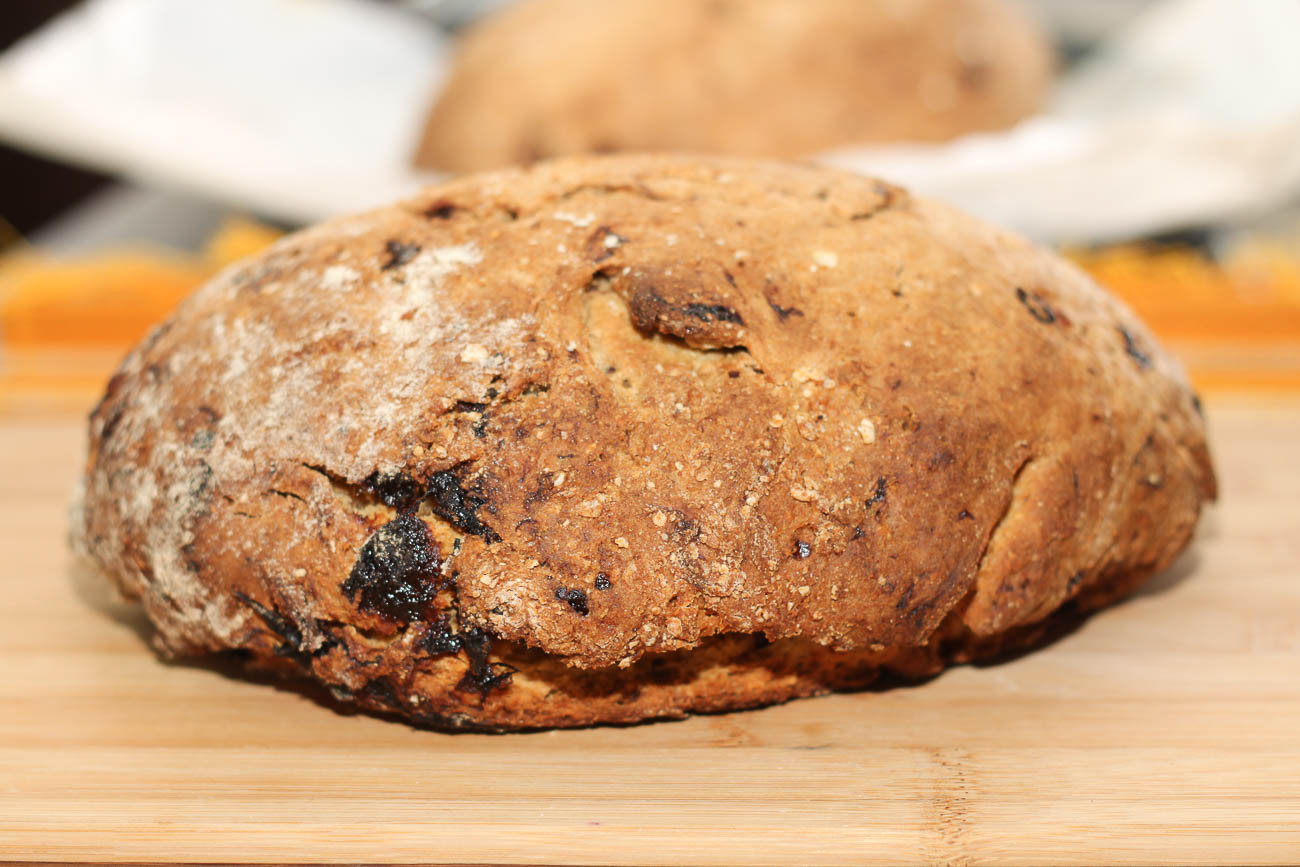 The Irish Soda bread is traditional food that is very often made for the St. Patrick's day or for the Feast of St Patrick. During my days in Boston, I used to be amused with everything green including clothes and food on this special day. Although the color green is a history and mystery, I love making this bread to remember the long parades in boston and and the festive food that used to be served on this day. This bread is quick to make and delicious too. I have modified an original recipe that I had collected from the Boston Globe newspaper. The original recipe was made with complete all purpose flour with no oats or wheat flour.
If you like making homemade breads, then you must try a few of our classics
Ingredients
1 cup

Whole Wheat Flour

1 cup

Instant Oats (Oatmeal)

1/4 cup

Sugar

1 teaspoon

Salt

1 teaspoon

Baking soda

1-3/4 cups

Buttermilk

, whisked
1

Whole Egg

, whisked
1 teaspoon

Orange Zest (Rind)

1 cup

Prunes

, chopped
How to make Irish Soda Bread Recipe with Orange Rind and Oats
To begin making the Irish Soda Bread Recipe with Orange Rind and Oats, preheat the oven to 180 C. Line a baking sheet pan with parchment paper or you can bake in a loaf pan too.

In a large bowl or a bowl of the stand mixer, combine the flour, oats, sugar, baking soda, and salt. Using the paddle attachment of the stand mixer, mix the ingredients together on low speed. Gradually add the butter, eggs, orange rind, buttermilk and prunes in that order. Beat in the mixer until all the ingredients are well combined. You could also do this procedure with your hands on a working surface.

Once the ingredients are well combined in the mixer, bring the dough into a floured surface and knead for a few minutes until it forms a smooth dough. While kneading shape it into a round loaf.

Place the loaf on the prepared sheet or loaf pan. Cut lengthwise making a very small depression on the center on the top of the bread with the help of a knife.

This helps in the inside of the bread getting baked evenly. Place the loaf in the preheated oven and bake for 45 to 55 minutes or until a tester when inserted comes out clean.

When done, remove the loaf from the oven and allow it to cool completely. Once cooled slice to serve.