Japanese Cotton Cheesecake Recipe
Japanese Cotton Cheesecake Recipe is a super soft cake recipe popular in Japan. This is a fusion recipe with flavours of cardamom and saffron.

akshatha
On

Thursday, 03 November 2016 13:00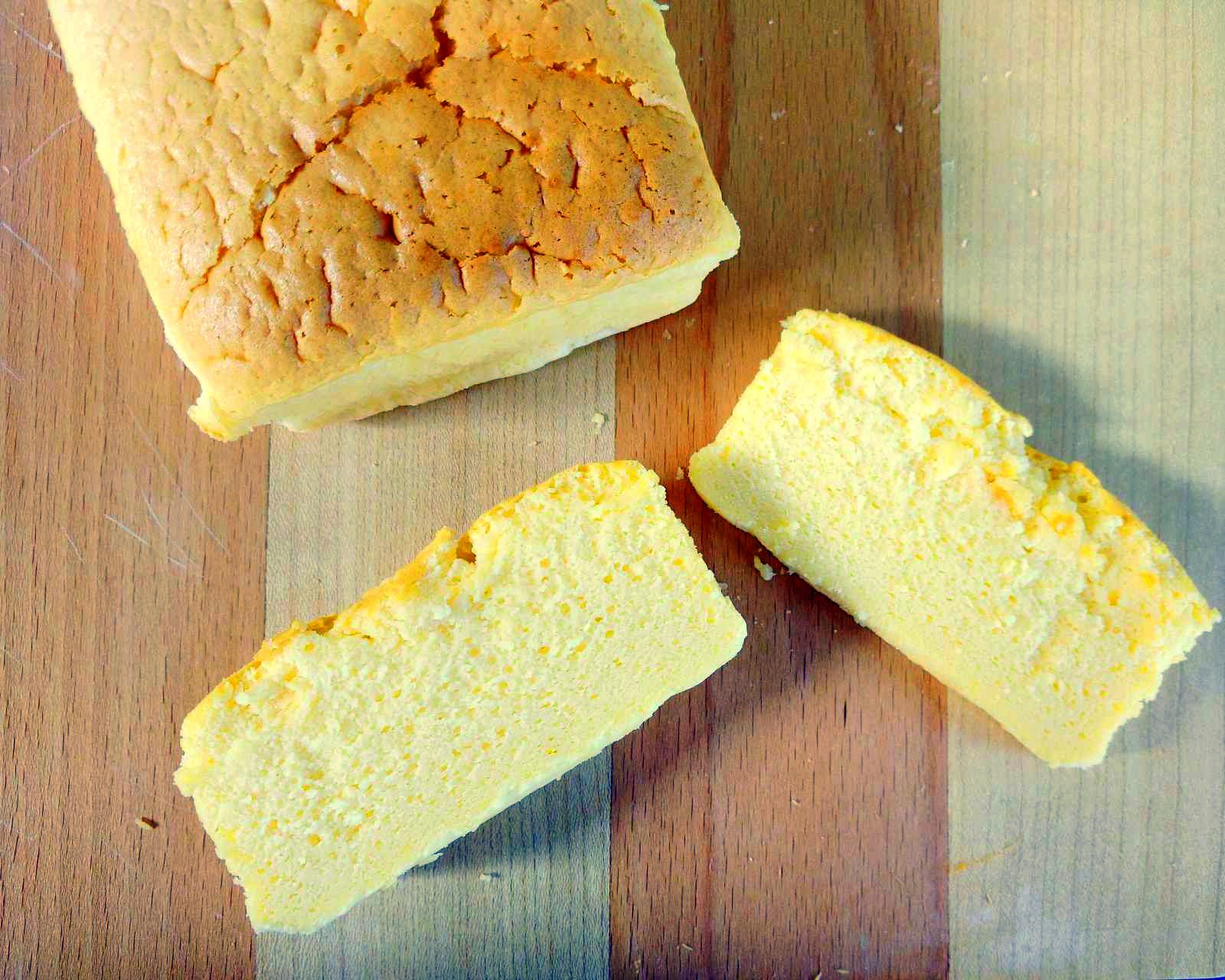 The Japanese cotton cheesecake is one of the most sought after desserts from the country . It is aptly named for its uber soft cotton like texture. Mildly sweet , these cheesecakes are usually left plain or flavoured with some citrus zest. This Indian avatar of the Japanese cheesecake has all the lovely flavours of the much loved Rasmalai since this comes with rabdi ingredients. While traditionally, rasmalai is made with chena or milk cheese balls soaked in rabdi, this cheesecake base is made with a homemade rabdi flavoured with saffron and cardamom and some cream cheese . Each bite of this Indian inspired Japanese dessert is super light, fluffy and melts in your mouth with the gorgeous taste of Rasmalai! Best of both worlds!
Serve Japanese Cotton Cheesecake (Fusion Recipe) as a dessert after lunch or dinner along with Japanese Chicken Udon Soup Recipe and Chicken Yakisoba.
Here are a few more interesting Japanese recipes to try
You can use readymade Rabdi as well here, but homemade rabdi tastes best!
Ingredients
For the Rabdi:
1-1/2 cups

Milk

1/2 teaspoon

Cardamom Powder (Elaichi)

1/2 teaspoon

Saffron strands

2 tablespoon

Sugar

For the Cheesecake:
1/2 cup

Rabdi

3

Whole Eggs

, at room temperature
125 grams

Cream cheese

2 tablespoons

Butter

1/4 cup

All Purpose Flour (Maida)

1-1/2 tablespoons

Corn flour

1/4 cup

Sugar
How to make Japanese Cotton Cheesecake Recipe
To begin making Japanese Cotton Cheesecake Recipe, preheat your oven to 140 Celsius. Line a 9 x 4 inch loaf pan with parchment paper such that it overlaps the sides and can be used to lift out the cake later.

To make the rabdi, in a wide thick bottomed pan , heat the milk along with the sugar , cardamom, and saffron. Bring to boil. Lower the heat to medium or low and continue heating the milk, removing the cream at regular intervals as above.

Using a spatula, gather the cream that forms and stick it to the side of the pan.

When the milk has reduced to about 1/2 cup ( a third of the original volume), take it off the heat.

Transfer the rabdi to a bowl.

Add the cream cheese and butter to this rabdi . Place the bowl on top of a saucepan with an inch of water (double boiler) and place the saucepan on medium heat.

Whisk the mixture until the cream cheese and butter has melted.

Cool the rabdi and cream cheese mixture and then whisk in the egg yolks.

Sift in the flour and cornflour to this egg yolk- cheese-rabdi mixture. Whisk until smooth.

In another bowl, beat the egg whites until foamy.

Add the granulated sugar in portions and continue beating until stiff shiny peaks form (if you upturn the bowl, the whipped egg whites will not move!)

Fold in the egg whites into the earlier mixture gently, in three or four additions. Do not over beat.

Pour into the lined pan. Place the pan in a bigger pan and fill the outer pan with hot water up to half way up your loaf pan.

Bake at 140 C for 40-45 minutes or until top is browned and the cheesecake is set.

Remove from pan and cool completely on a wire rack.

Serve Japanese Cotton Cheesecake (Fusion Recipe) as a dessert after lunch or dinner along with Japanese Chicken Udon Soup Recipe and Chicken Yakisoba.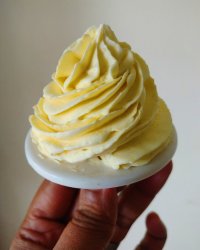 Big time foodie , all time hogger , part time blogger , obsessive baker . Visit my little space at www.floursandfrostings.com to make your life a little sweeter!