Kanchipuram Idlis Recipe
Try this wholesome Idli recipe from Kanchipuram. They are absolutely delicious compared to the original idlis. Serve the Idlis along with Sambar, Kathirikai Gothsu, Chutney Podi, or Coconut Chutney for a complete breakfast.

Jyothi Rajesh
On

Wednesday, 16 December 2015 00:58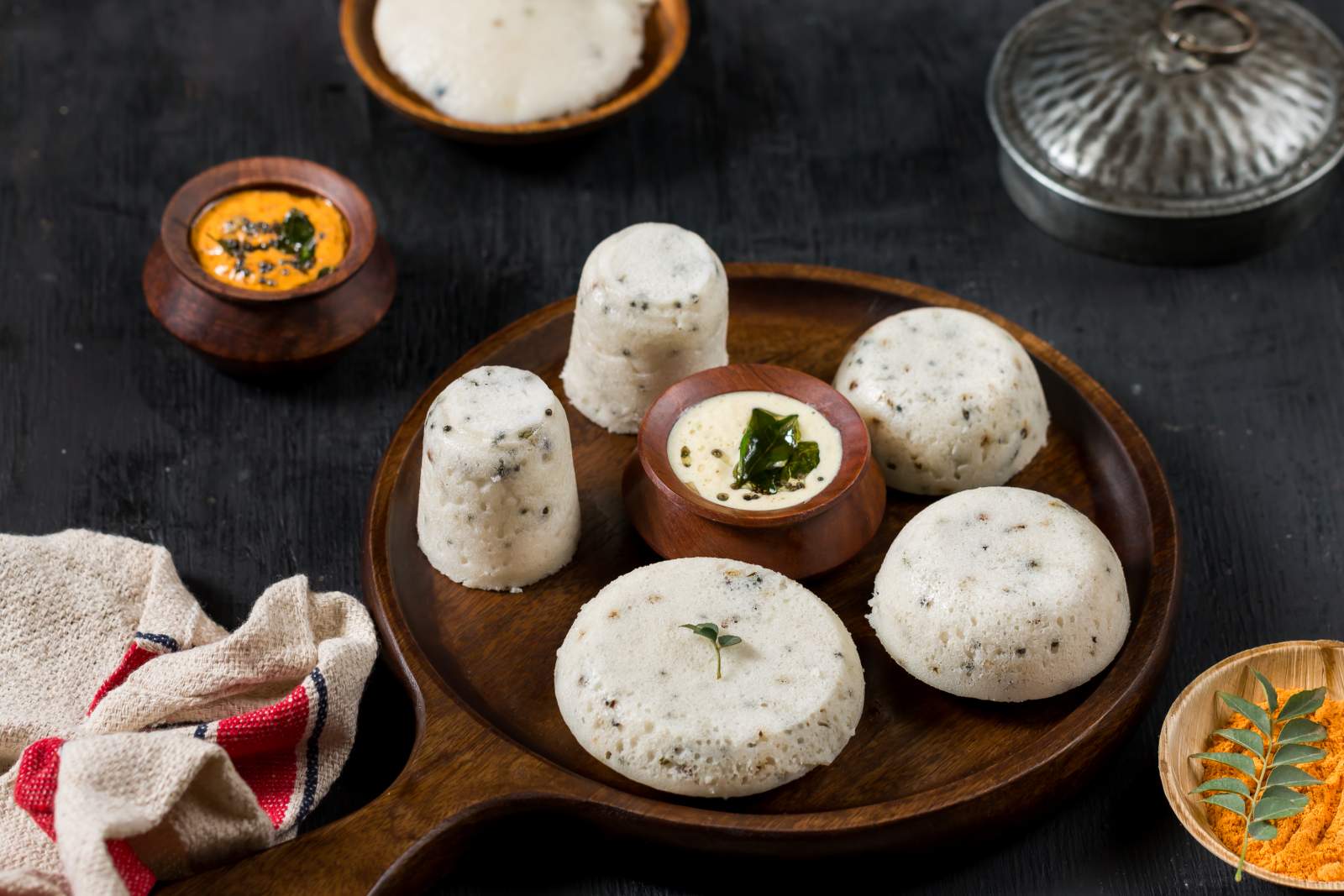 Kanchipuram Idlis Recipe is a variety of idly from Tamil Nadu - an Indian state known for its variety of breakfast options including Idli, sambar and chutney, dosa, vadas and so many more. Some particular South Indian towns have their own variations of idlis, and this one is from the town of Kanchipuram. You could call it the signature idli of the area. Prepared with assorted spices, these idlis are a mouthwatering treat and a lovely deviation from the regular idli. Traditionally, they are steamed in mandhari leaves but I have seen my mom make them in steel bowls and glasses, which always made a fun idli eating experience for us, as kids. Kanchipuram idlis can be made in regular idli plates too and can be served with Sambar, Kathirikai Gothsu, Chutney Podi, or Coconut Chutney.
Have you tried these other varieties of idlis like Karuveppilai Podi Idli, Ragi Idli, and Carrot & Cheese Filled Idli? Do give them a try too!
Course:
South Indian Breakfast
Diet:
High Protein Vegetarian
Ingredients
How to make Kanchipuram Idlis Recipe
To make the Kanchipuram Idlis, first soak the rice, urad dal and fenugreek seeds in water for about 5 hours, or overnight.

Rinse the soaked grains once or twice and grind into a slightly thick coarse batter with very little water. Add salt, mix well and place it in a steel vessel with enough space for it to rise as it ferments.

Let it rest overnight.

Place a pan on the heat and warm some oil/ghee. Add cumin seeds, pepper corns, curry leaves, finely chopped ginger, and sauté for a minute. Add asafetida and mix again. Turn off heat

Add this prepared tempering to the fermented batter and mix well.

Grease idli plates with oil, pour the batter into them and place them in a steamer.

Add enough water into the steamer, shut the lid and allow it to steam it for 10 to 12 minutes until the Idli is cooked.

If a spoon inserted inside the idli should come out clean, and the idli should be soft and fluffy.

Remove the idli from steamer and cool it for 3 minutes. With the help of butter knife scrape out the idli from the moulds and serve hot with Sambar, Kathirikai Gothsu, Chutney Podi or Coconut Chutney.