Kashmiri Saag Recipe - Kashmiri Style Spinach / Palak
Kashmiri Saag Recipe is simple yet healthy side dish where spinach is stir fried and flavoured with garlic and it takes just 10 minutes to make. Serve it along with hot Phulkas and Kadhi for a comforting weeknight dinner.

Archana's Kitchen
On

Monday, 13 August 2018 10:00
Kashmiri Saag Recipe is a iron rich dish, where spinach is the star ingredient. It is stir fried along with garlic and simple spices to give out a lovely flavour.
Did you know: Spinach improves blood glucose,controls diabetics, lowers the risk of cancer, lowers blood pressure, improves bone health, lowers the risk of developing asthma and more. Spinach is an excellent source of vitamin K, vitamin A, folate, iron, copper, vitamin B2, vitamin B6, vitamin E, calcium, potassium, and vitamin C. Excellent source of dietary fibre too, it also additionally provides phosphorus, vitamin B1, zinc, protein, and choline.
Serve Kashmiri Saag Recipe along with Phulkas and Mooli Raita for a simple weekday meal.
Try our other Kashmiri Recipes:
Ingredients
3 cups

Spinach Leaves (Palak)

10 cloves

Garlic

1

Black cardamom (Badi Elaichi)

3

Kashmiri dry red chilli

1 teaspoon

Fennel Powder

1 teaspoon

Cumin seeds (Jeera)

1 tablespoon

Mustard oil

1 pinch

Asafoetida (hing)

Salt

, to taste
How to make Kashmiri Saag Recipe - Kashmiri Style Spinach / Palak
To begin, making the Kashmiri Saag Recipe wash and clean the spinach leaves well.

Finely chop them and set aside.

In a skillet, heat mustard oil until smoking point on medium high flame. Once it begins to smoke, turn off the flame.

Now add the cumin seeds, asafoetida, cardamom, red chillies, garlic and saute for a few minutes, until the garlic begins to turn into a light brown colour.

Finally add the washed and cut spinach leaves, sprinkle salt and continue to cook on medium-high heat until the spinach wilts down. Add the fennel powder and give Kashmiri Saag a good mix.

Turn off the flame, check the salt and spices and adjust to suit your taste. Once done transfer the Kashmiri Saag to a serving bowl and serve warm.

This is how the traditional Kashmiri Saag is made, however if you wish to, towards the end of making the dish, you could add 1/2 teaspoon black pepper powder, 1 teaspoon cumin powder and 1 teaspoon lemon juice and a pinch of sugar, if you like to make your saag more flavorsome.

Serve Kashmiri Saag Recipe along with Phulkas and Mooli Raita for a simple weekday meal.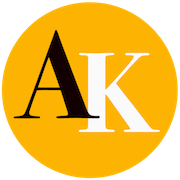 Hi there! This is our chance to talk to you. First, we love creating recipes keeping you in mind. At Archana's Kitchen we try to keep recipes simple, smart and seasonal without additives and preservatives. We hope you enjoy cooking recipes from our website where the sole effort is to make cooking simple for you. When you try out one of our recipes, we are longing to hear back from you. Do take your time to come back and share your comments, as your feedback means a lot to us.