Kaya Tholi Thoran Recipe (Raw Banana Thoran)

Karthika Gopalakrishnan
On

Thursday, 07 July 2016 00:20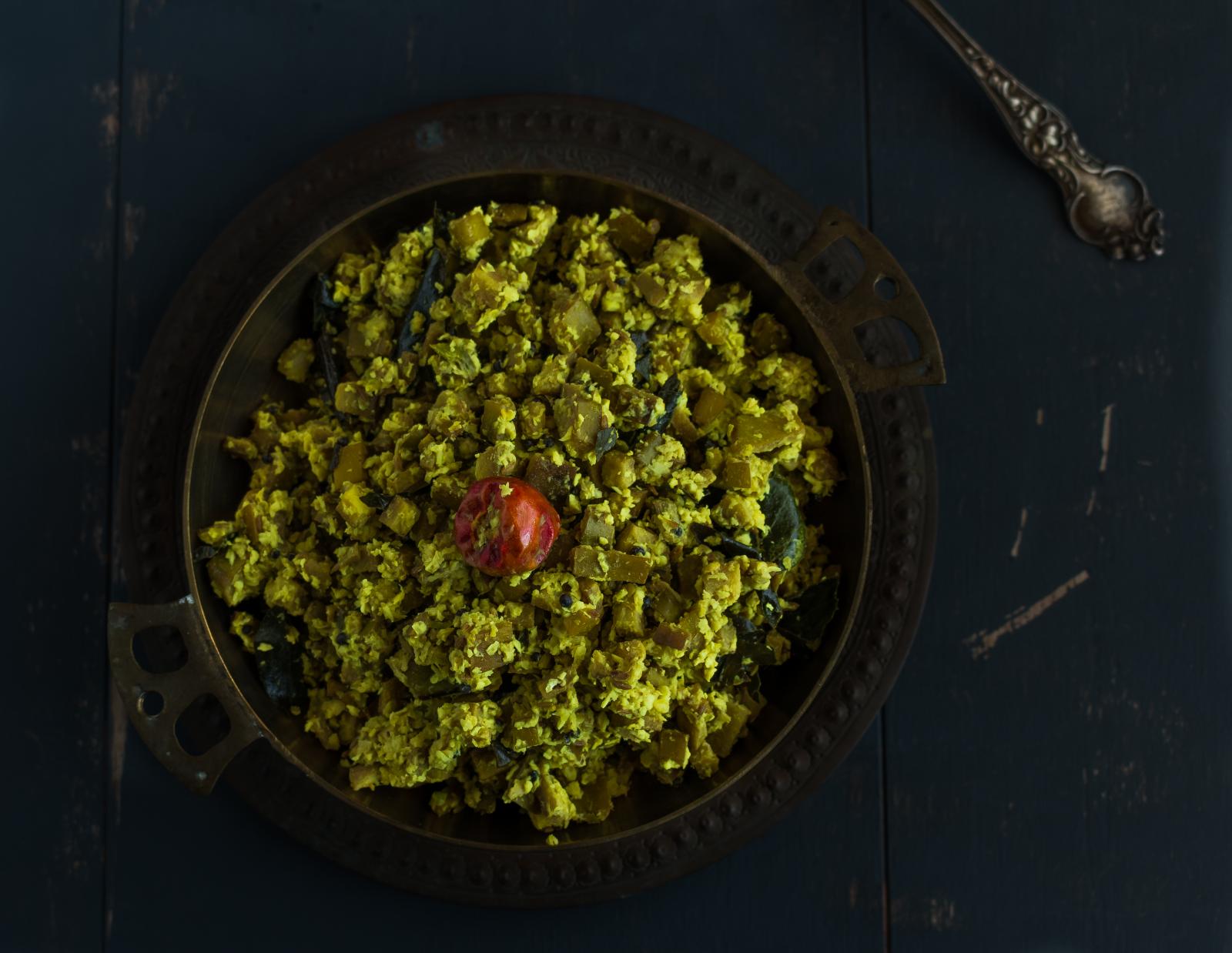 Kaya Tholi Thoran Recipe is prepared using Plantain peel and grounded coconut with chili, garlic, and cumin seeds. Thoran is a Kerala delicacy and can be prepared with a variety of vegetables. This can be served as an accompaniment for rice. Some used to prepare the dish without garlic whereas some used to prepare with onion and garlic. If you have tried kaya thoran, then you will be amazed at the taste of plantain peel too and you will not waste the peel of banana next time.
Serve thoran with rice and puliserry on a rainy day for lunch.
Here are few more plantain recipes which you will like.
Ingredients
2

Raw banana peel

1/4 teaspoon

Turmeric powder (Haldi)

2 cups

Water

Salt

To Grind
1/2 cup

Fresh coconut

, grated
3

Garlic

, cloves
1/2 teaspoon

Cumin seeds (Jeera)

4

Green Chillies

6

Shallots

Salt

To Temper
1 tablespoon

Oil

1/4 teaspoon

Mustard seeds (Rai/ Kadugu)

2

Dry Red Chillies

8

Curry leaves
How to make Kaya Tholi Thoran Recipe (Raw Banana Thoran)
To begin with, the Kaya Tholi Thoran Recipe, Remove the peel from raw plantain. Wash the peel thoroughly with water. Chop the plantain peel finely into pieces.

Add turmeric powder and cook chopped plantain peel with 2 cups of water. Cook until they become tender. Drain the excess water from the peel.

Meanwhile, grind coarsely all the ingredients mentioned under To Grind.

In a small pan, heat oil over medium heat and add mustard seeds once the oil is hot.

Add curry leaves, followed by red chilies once the seeds splutter.

Add the grounded paste and cook until the raw smell goes off.

Now, to the fried coconut mixture, add chopped plantain peel to the mixture and cook until moisture is completely absorbed.

Serve the Kaya Tholi Thoran Recipe with cooked rice and puliserry for a yummy lunch.