If you craving to have dhokla for your lunch then this is the best lunch box that you can pack and enjoy at your office. Lunch box are not just meant to carry phulka, curry or rice but you are free to add in your twist of comfort food into the box. Having a freshly steamed Dhokla with a freshly made coriander and mint chutney is just all you need to fill up your stomach as it is healthy and filling. The dhoklas will stay fresh in these Vaya Tyffyn carrier as will help you keep your food hot, exciting and delicious to eat. All you need to ensure is you pack the food piping hot into the Vaya Tyffyn and you will have a warm comforting meal for lunch.
In today's lunch box we have added an instant dhokla recipe so you do not have to worry about soaking the dhokla mixture overnight. These street food specialty dish is popular in Gujarat, it is made of a variety of mixture and steamed in huge steamers and tempered with mustard seeds, curry leaves and freshly chopped coriander on top. The best pairing that can go along with these steamed delights is a freshly ground coriander and mint chutney.
Pack your yummy kids lunch box meal in a more sophisticated way in a Vaya Tyffyn. These lunch boxes are leak resistant and keeps your food warm and fresh.
1. Rava Dhokla Recipe (Steamed Semolina)
This recipe can also be made with a twist to the original recipe by the addition of to create it wholesome and nutritious. You can also whip up varieties of combination with lentils and vegetables to get varied texture and taste.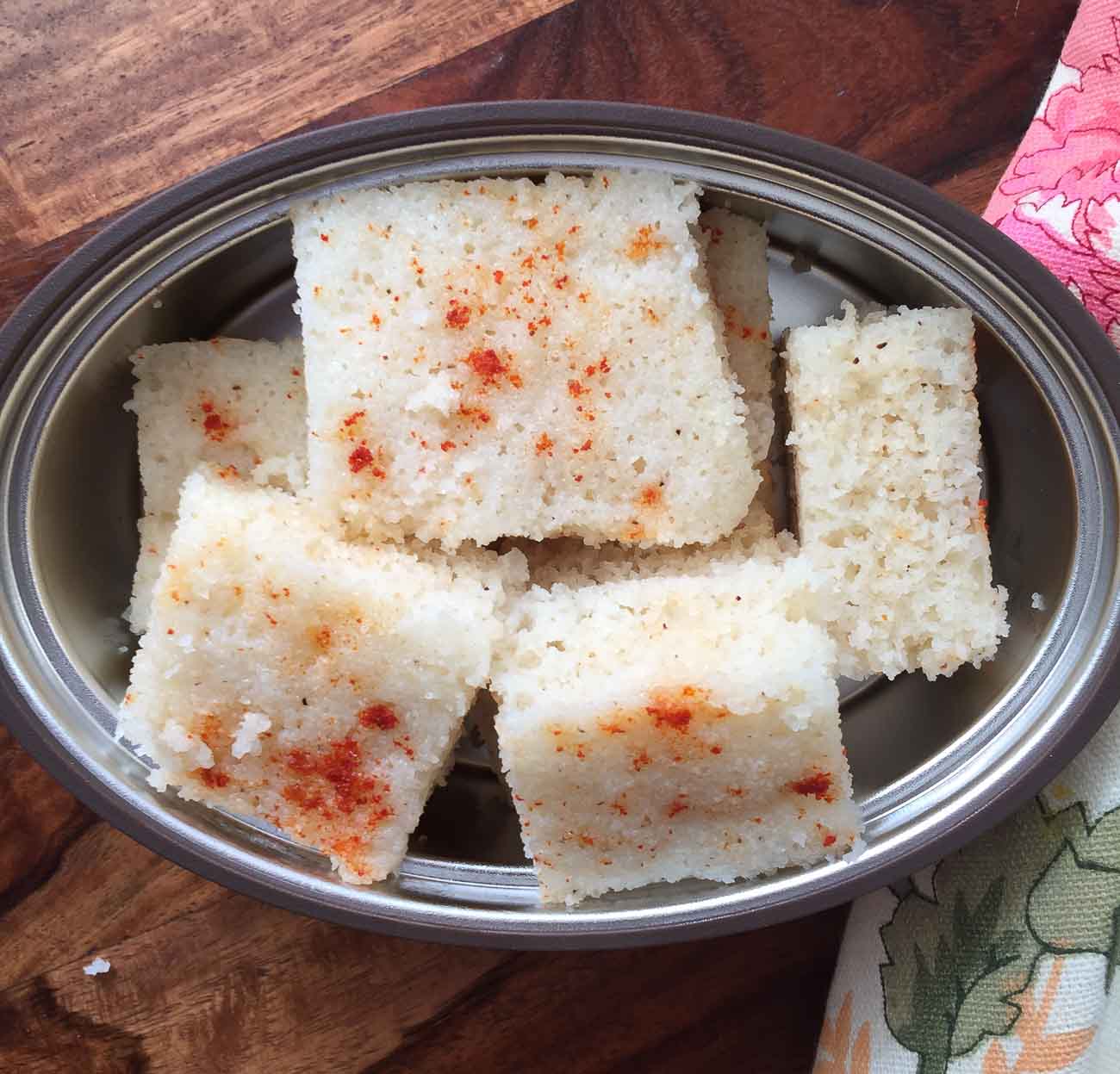 2. Dhaniya Pudina Chutney Recipe
These are simple to make as the ingredients are available everyday at your kitchen and goes well with any kind of main course.