We always want to create a delicious lunch box that can be packed and sent to kids. Sometimes we struggle on what to pack and what not to pack for them. This task can be reduced by following our simple lunch box plan that we have created in our in house. The dishes that we have chosen are simple and quick to be made in the morning hassle that will happen everyday. So therefore this will help in patiently plan and at the same time make your kids happy to eat their meals.
One more important worry is how to keep the food warm till the lunch break, these Vaya Tyffyn carrier will help you keep your food hot, exciting and delicious to eat as well. All you need to ensure is you pack the food piping hot into the Vaya Tyffyn and you will have a warm comforting meal for lunch.
In today's lunch box Idea we have put together a simple and everyone's favourite recipe which is the Kadai Paneer. The recipe requires less time to prepare as well and all you need is to keep your ingredients chopped and ready in the morning and toss it in a kadai and you are done. The best accompaniment for this kadai paneer are hot Phulkas and freshly cut vegetables. The Kadai Paneer is not too spicy so it has just the right amount of spice levels which can be served for adults and kids as well.
Pack your yummy kids lunch box meal in a more sophisticated way in a Vaya Tyffyn. These lunch boxes are leak resistant and keeps your food warm and fresh.
In this recipe we have combined paneer with green capsicum but you are free to add any other vegetable of you choice to include more nutrients into the dish. Paneer helps you provide good amount of proteins required for your everyday diet.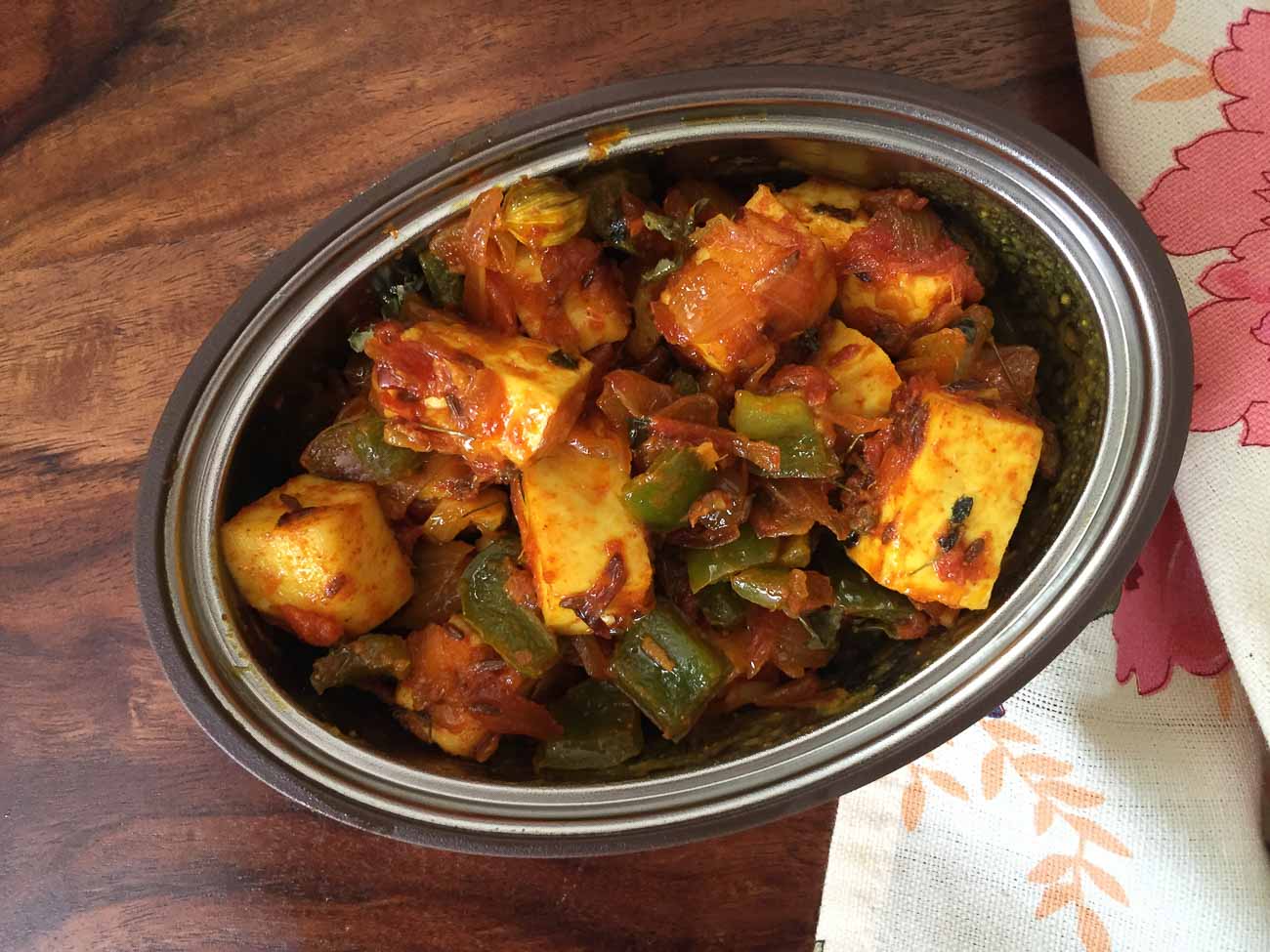 2. Tawa Paratha & Cut Salad
Tawa Paratha makes a great substitute for puris and is the best to pack for most of the lunch box as it will remain fresh and not turn soggy. Adding freshly chopped cucumber or carrots as part of your meal is very essential as you will be getting the vitamins and proteins directly into your body. You are free to add any sort of vegetables that you love.