I always had an eye on the yellow building behind our office at Indiranagar and wished to go in there. This Sunday I decided to try the place and was really eager to taste their food. We entered and it was a semi-open place that had blue walls and a yellow room had the displays of bread they bake. On the other side the pastry corner, the man in the billing area handed us the menu card that was small and had come classics that we wanted to order.
We were excited about the place and were hoping that the food was equality quaint as the place.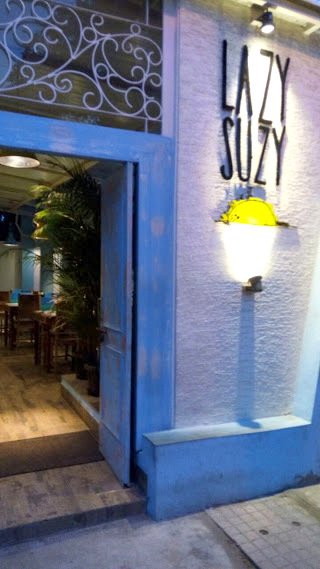 We ordered a hot chocolate, mango shake, paneer tikka ciabatta, chocolate truffle cake, Belgium chocolate mousse and a multigrain vegetarian wrap. Within few minutes my hot chocolate arrived at the table in a stone cup. It looked amazing. The hot chocolate had a smooth and rich taste of cocoa powder and the cream that made it absolutely delicious with the perfect amount of sweetness. Nothing could have make a rainy day better than a good old cup of hot chocolate. We sipped through our drinks listening to some good jazz music that they played in the background.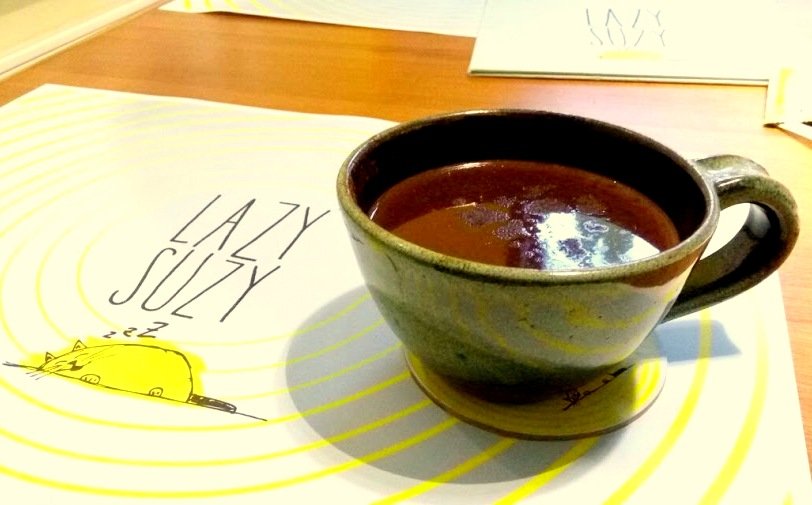 The Paneer Tikka Ciabatta and Multigrain Vegetarian wrap was a good generous portion, stuffed with lettuce, cherry tomato and cucumber salad on the side. The dressing on the salad was splendid. The Ciabatta had a good layer of cheese and sauces with fresh vegetables and the paneer tikka as well. The Ciabatta had a good tangy taste from lemon which made it delectable to the palate.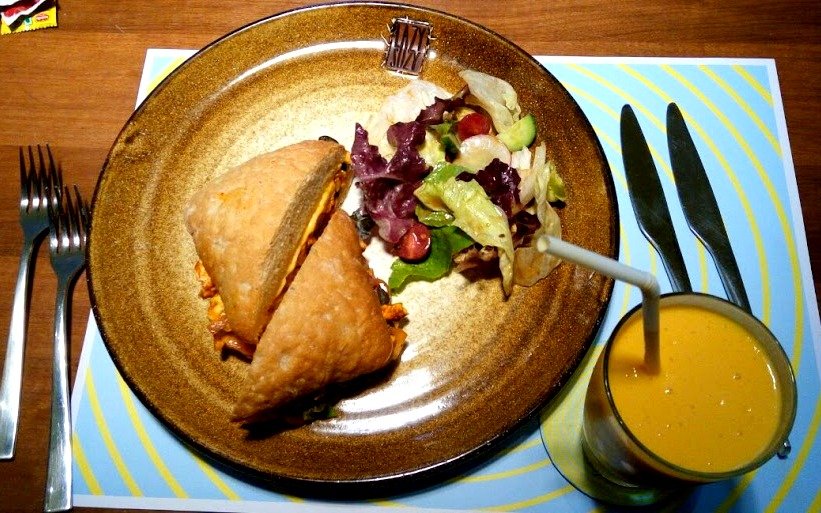 The Multigrain Vegetarian Wrap was also delicious which had used mushrooms, potatoes, onion, and tomatoes. The mushrooms were perfectly cooked and as I am writing I have the vivid image of how delicious it tasted. The seasoning was perfect and the multigrain tortilla also went well along with it.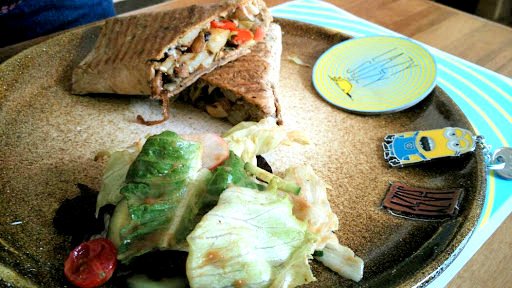 And finally chocolate truffle cake and Belgium chocolate mousse that we were looking forward to. The chocolate truffle cake was good but still it would have been great if it had a bit more sweet in it. The Belgium chocolate mousse was unbelievable the bitterness and the sweetness was perfect and no one can say no to that mousse. They even gave some hot chocolate syrup on top for the mousse which made the mousse even tastier. What more would a chocolate lover want than such an amazing chocolate mousse?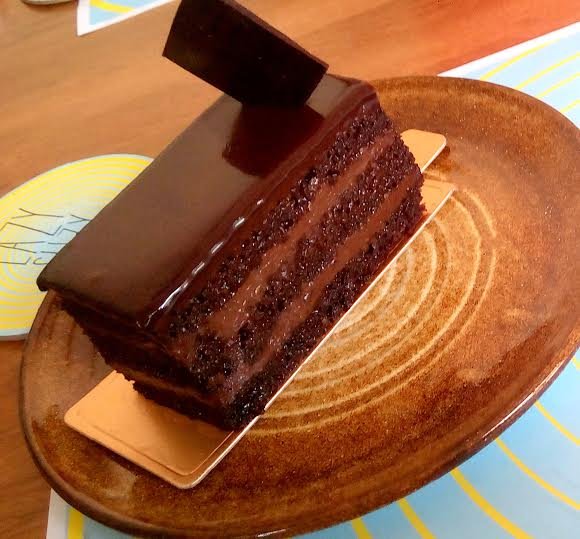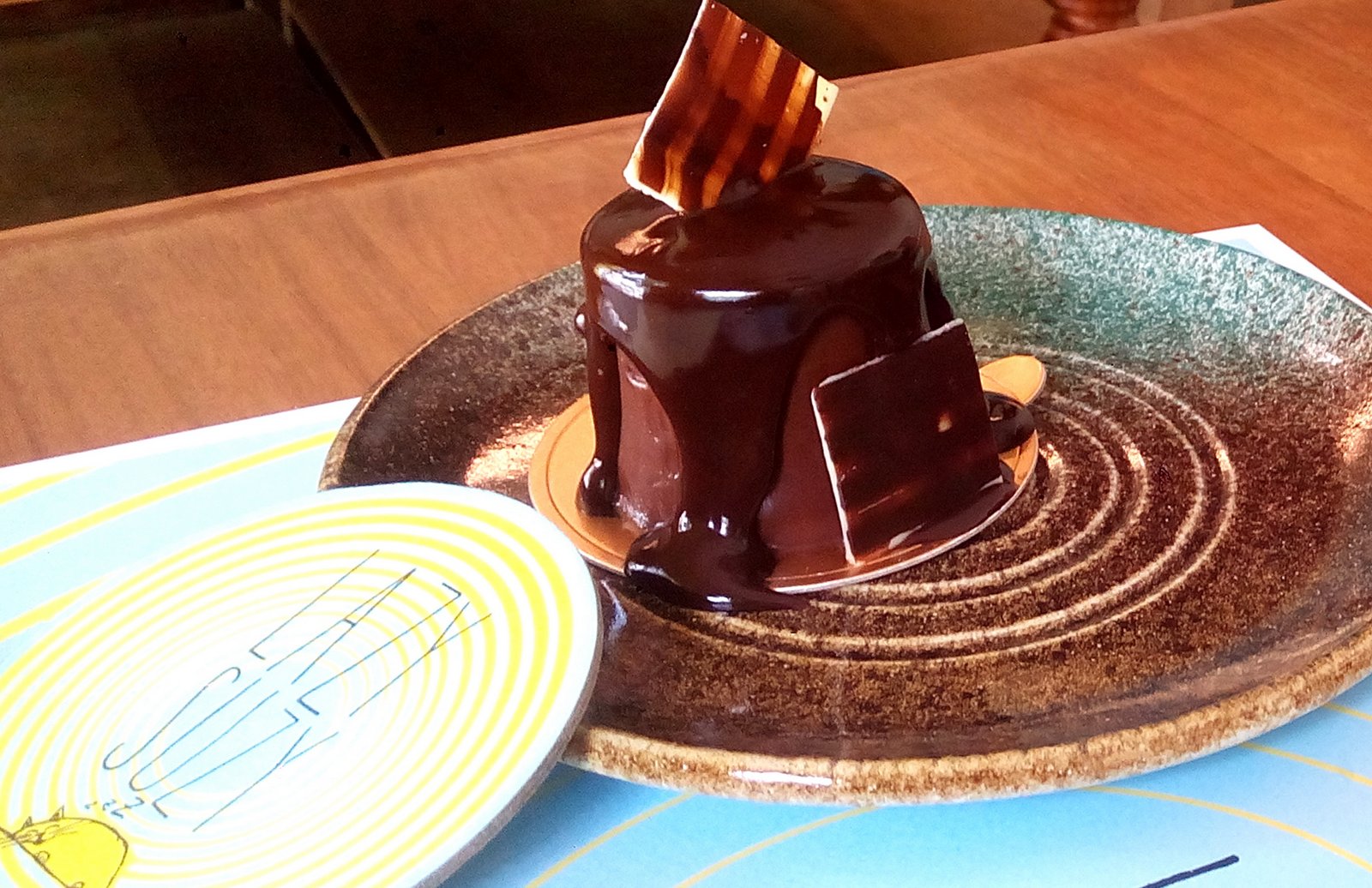 The final verdict is that the Lazy Suzy is a beautiful place and their service was really good. If you want to enjoy a calm evening with some good jazz music and love hot chocolate and pastries then this is the best place.