Masala Lachha Paratha Recipe
A classic Indian Layered Flat bread that is flaky and crispy. Masala Lachha Paratha is made with wheat flour and spices like chili powder, coriander powder and garam masala. Serve these with any gravy of your choice.
In association with Preethi Kitchen Appliances


Archana's Kitchen
On

Monday, 08 January 2018 09:00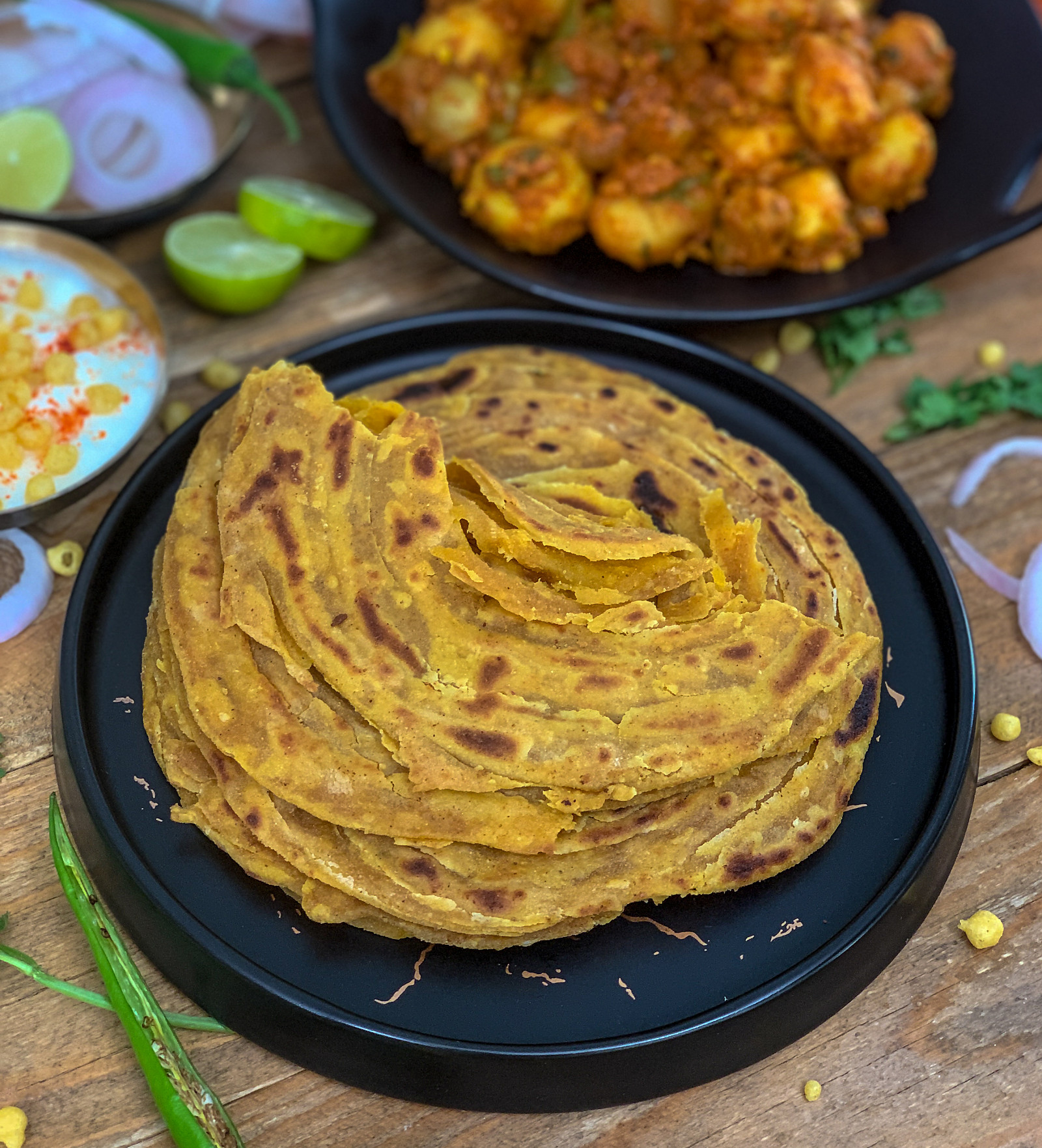 Masala Lachha Paratha Recipe a classic Indian Layered Flat bread that is most often made with maida (all-purpose flour). This recipe of Lachha Paratha is healthy and is made from pure whole wheat atta. Different regions of Indian call it by different names, from lachha paratha to kerala paratha.
Lachha Paratha is quite popular in North India and you can find them in most restaurants. The signature layers of the lachha paratha is achieved by rolling the atta dough into a circle. Adding ghee on the rolled paratha and then pleating it like an accordion and bringing the layers back into a ball and finally rolling them.
The layers in the paratha, gives it a crisp touch and also makes Masala Lachha Paratha a great bread to serve with gravy dishes. We have added some masala mixed with ghee to add a different flavor and texture to the Lachha paratha.
Serve the Whole Wheat Lachha Paratha along with Mango Achar, Paneer Butter Masala or your favorite Vegetarian Gravy for a weeknight dinner or even for breakfast along with a chutney.
If you are looking for more Paratha recipes here are some :
Ingredients
2 cups

Whole Wheat Flour

1 teaspoon

Coriander Powder (Dhania)

1 teaspoon

Red chilli powder

1 teaspoon

Garam masala powder

1/2 teaspoon

Turmeric powder (Haldi)

Salt

, to taste
2 tablespoons

Cooking oil

Water

, as required

Ghee

, to layer and cooking parathas
How to make Masala Lachha Paratha Recipe
To begin making the Masala Lachha Paratha Recipe, attach the atta kneading blade into the Zodiac Master Chef Jar.

Once done add whole wheat flour, red chilli powder, garam masala powder, turmeric powder, salt to taste and 1 tablespoon of oil into the jar.

Close the jar and turn on the atta kneading function. Add little water at a time from the nozzle. We will need about one and a quarter cup of water. Towards the end when the dough has come together drizzle a little more oil. Run the food processor until the dough comes away from the sides of the jar.

Divide the dough into large lemon size portions. You will get 8 to 9 portions.

Preheat a skillet on medium heat. If you are using a cast iron skillet, then grease the skillet well and allow it to preheat.

Shape each dough portion into a round ball, press it between the palm of your hands.

Dust the dough in flour and roll it into a 6 inch diameter circle. Smear the ghee over the rolled dough and dust a little flour all over. Fold the dough forming pleats. Grease the pleats in between with some ghee.

Roll the folded dough into a swiss roll. Flatten the dough between your palms, dust in flour and roll into a 4 to 5 inch circle.

Place the rolled layered Lachha Paratha on the preheated skillet. Cook for a few seconds and flip.

Drizzle ghee and cook the Masala Lachha paratha until golden brown and cooked through completely.

Serve the Whole Wheat Lachha Paratha along with Mango Achar, Paneer Butter Masala or your favorite Vegetarian Gravy for a weeknight dinner or even for breakfast along with a chutney.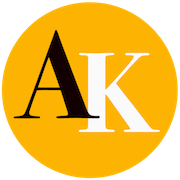 Hi there! This is our chance to talk to you. First, we love creating recipes keeping you in mind. At Archana's Kitchen we try to keep recipes simple, smart and seasonal without additives and preservatives. We hope you enjoy cooking recipes from our website where the sole effort is to make cooking simple for you. When you try out one of our recipes, we are longing to hear back from you. Do take your time to come back and share your comments, as your feedback means a lot to us.