Matcha Cookies Recipe
Enjoy your evening tea with these fusion eggless cookies made with Japanese "Matcha" Green Tea. The unique flavour of Matcha adds the green colour and makes these cookies wonderful.

Apoorva Joshi
On

Tuesday, 28 November 2017 09:21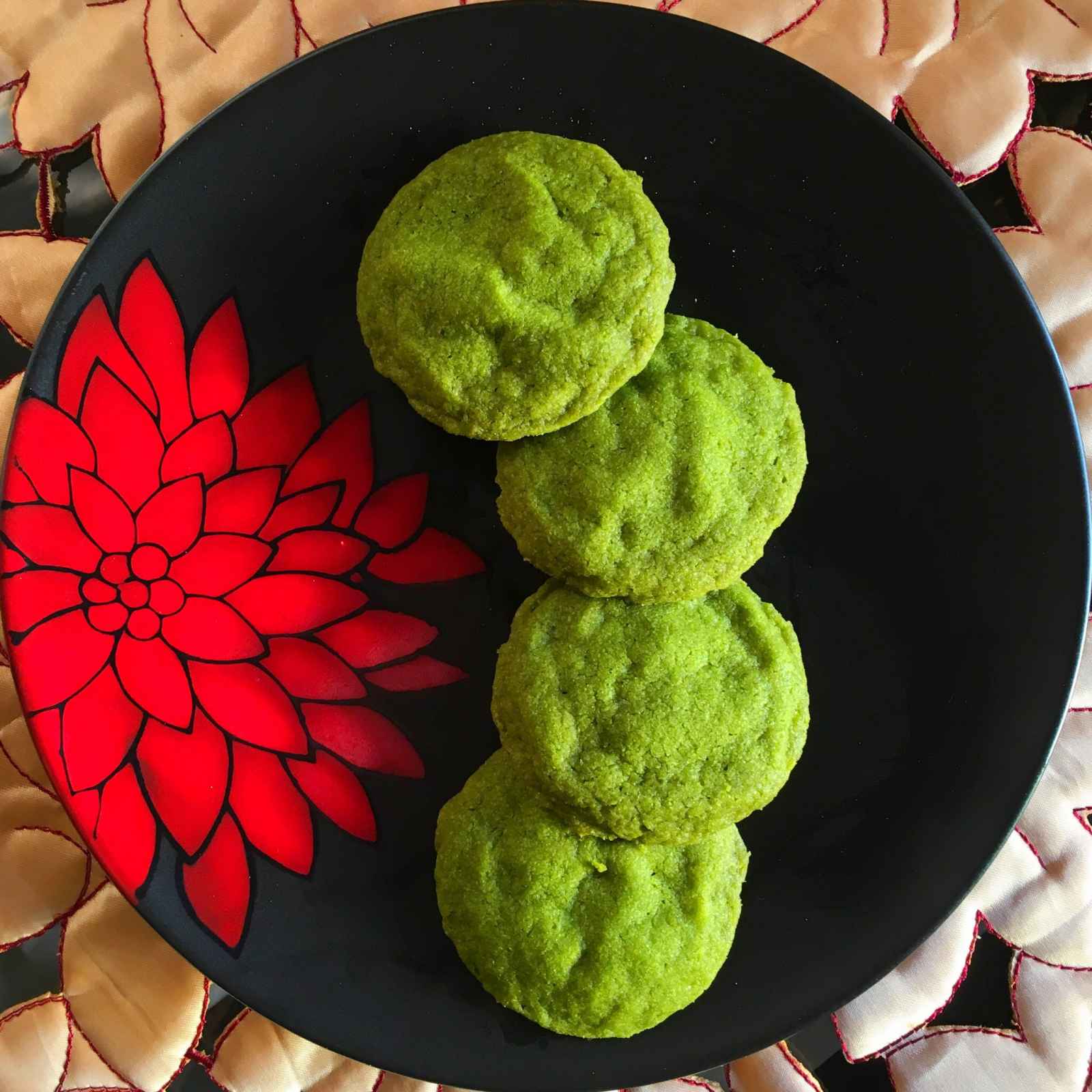 Cookies are something that is devoured by all. In an attempt to try something new, I made these Eggless Matcha Cookies. Matcha is a traditional Japanese Green tea powder which has many health benefits. It is a form of a powdered green tea which is used in Japanese tea ceremony. It is loaded with antioxidants and it is proved to help you relax.
Matcha green tea powder can be added to drinks, cakes, cookies and energy bars. These Matcha cookies are fairly easy to make and demands very little time.
They're perfect to make as an accompaniment for your evening tea/coffee or even to gift someone whom you visit and is a perfect handmade gift to carry to your loved ones. You can serve them at your tea party and delight your guests.
Serve Matcha Cookies Recipe along with Irani Chai Recipe for evening.
If you like this recipe, try more recipes like
Ingredients
1 cup

All Purpose Flour (Maida)

1/2 cup

Butter (Salted)

, I have used salted butter
1/2 cup

Caster Sugar

1-1/2 tablespoons

Matcha powder

, (japanese Green tea)
1 teaspoon

Vanilla Extract

1 teaspoon

Butter (Salted)

, for greasing
How to make Matcha Cookies Recipe
To begin making Matcha Cookies Recipe, cream the butter and powdered sugar in a steel mixing bowl with the help of a hand mixer. Once that is done, add in the vanilla essence and mix well till combined.

Sift in the all purpose flour and Matcha powder in a bowl and add it to the wet ingredients. Mix well to combine.

Once all the ingredients are incorporated, take the mixture out of the bowl and put it in a cling film to refrigerate for around 1 hour.

After and hour, take it out of the refrigerator, make even sized balls (this recipe made 14) out of the mixture and place them on a baking tray greased with butter.

Preheat the oven to 160 degree Celsius.

Place the Matcha Cookies in the preheated oven and bake for 15-20 minutes or until the cookies start turning slightly brown from the edges. Once done remove from the oven and allow them to cool.

Serve Matcha Cookies Recipe along with Irani Chai Recipe for evening.