Methi Namak Pare Recipe
Deep fried snacks for tea time

Sandhya Hariharan
On

Wednesday, 23 March 2016 00:38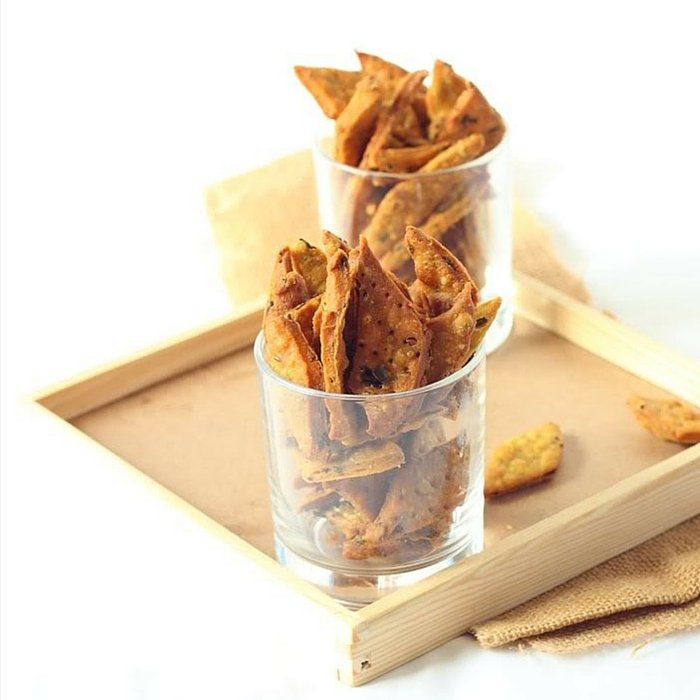 Fried savoury flour crisps also known as Namak Pare can be easily made at home. To add a twist, we have added methi in the Namak Pare. Make these flavoursome Methi Namak Pare ahead in time for Holi, or enjoy them with a cup of Tea, watching your favourite cricket match.
Serve Methi Namak Pare with hot Masala Chai or a cup of coffee.
If you like this recipe, you can also try similar recipes like
Ingredients
1 cup

Whole Wheat Flour

1 cup

All Purpose Flour (Maida)

Methi Leaves (Fenugreek Leaves)

, small bunch
2-2

Green Chillies

, crushed
1 teaspoon

Turmeric powder (Haldi)

1 teaspoon

Cumin seeds (Jeera)

3/4 cup

Butter (unsalted)

, melted

Water

, as required

Salt

, to taste
How to make Methi Namak Pare Recipe
To begin with Methi Namak Pare, firstly wash the Methi leaves a couple of times under running tap water and pat dry with a kitchen towel. Chop it into small pieces and keep it aside.

Mix wheat flour, plain flour, green chillies, methi leave, turmeric powder, cumin seeds, salt, water and knead into a hard dough in a mixing bowl.

Melt unsalted butter or hot oil and add it to the dough above. Knead a couple of times with hand and obtain the dough. Divide them into equal balls.

Pinching each ball one at a time, flatten & roll it out to 1/4 " thickness using a rolling pin. Using a knife cut it into diagonal lines (diamond shape) or the desired shape you like.

To check if the oil is at the correct temperature, first, pinch a tiny portion of dough, add it to oil if it raises to top immediately then oil is at the correct temperature, otherwise heat the oil for few more seconds.

Deep fry them on a low flame until it turns brown in a deep fry pan.

Drain them on a paper towel to soak the extra oil. Once cooled store them in an airtight container.

Serve Methi Namak Pare with hot Masala Chai or a cup of coffee.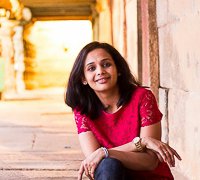 I am Sandhya Hariharan, a Londoner by Choice,South Indian by birth with an upbringing in Mumbai.There is diversity in Taste, Language, Culture and Style. Sandhya's Kitchen is my gastronomical blog about world cooking,baking,photography and cuisines where my passion for food marries Food photography and Styling.So, here I am, a Stirring Mummy, who is combating in her daily routine being a full time cook, a referee between her fussy kids,a passionate wife, an obsessive amateur food photographer & food stylist, a recipe developer and an art director at Sandhya's Kitchen.