Mexican Wedding Cookie Recipe

Archana Doshi
On

Wednesday, 29 August 2012 21:08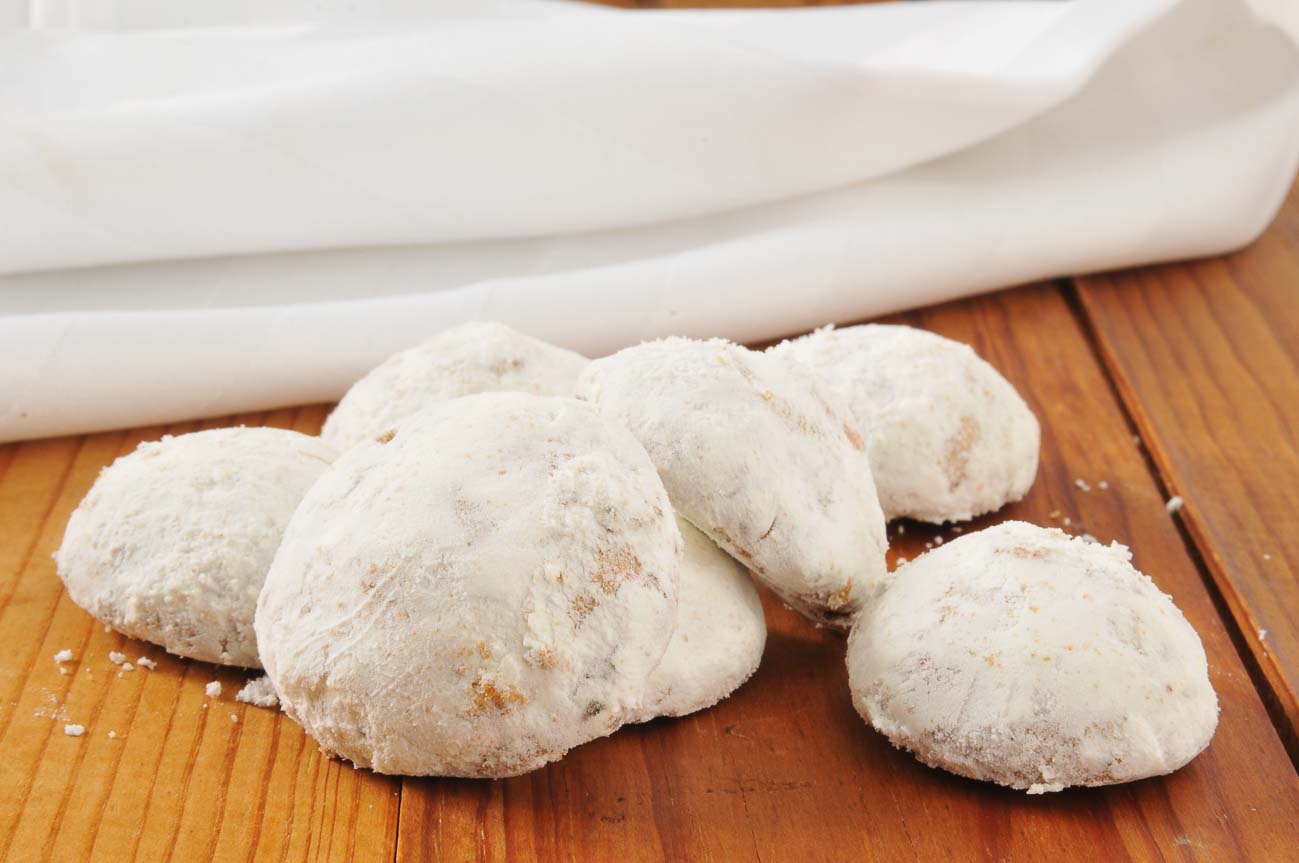 Mexican Wedding Cookies are packed with almonds and not to mention the good old butter that makes all cookies delicious and I would like to call them almond cookies. My aunty used to bake these cookies so often and I was super happy when she shared this super delicious cookie. My children and my entire family loves them.
The changes I made to her recipe was to add a mixture of flours to make a little more healthy for children. If you want you could add the plain old flour and it would taste just as good.
If you like baking, then try some of our favorite cookie recipes for christmas or tea time snack
Ingredients
2 cups

All Purpose Flour (Maida)

1 cup

Butter (Salted)

1/2 cup

Caster Sugar

2 teaspoons

Vanilla Extract

2 teaspoons

Water

1 cup

Whole Almonds (Badam)

, blanched, de skinned, roasted and chopped
1/2 cup

Icing Sugar

, for dusting
How to make Mexican Wedding Cookie Recipe
To begin making the Mexican Wedding Cookie Recipe, first blanch the almonds and remove the skin. Once done, roast the almonds in the oven at 160 C until crisp.

Once well roasted cool the almonds. Once the almonds are cool, pound them into a coarse mixture. You should feel some tiny pieces of almonds in this mixture.

In the a mixing bowl or the bowl of your stand mixer, beat the butter and sugar until light and fluffy. Add in the vanilla essence, water, the flour and almonds in that order and beat until well blended and all the ingredients are well combined. This mixture will be a ball of cookie dough. Cover the cookie dough with a clingfilm and refrigerate for 3 hours.

Preheat oven to 175 C and line a baking sheet with parchment paper and keep aside.

Shape mexican cookie dough into balls of 1.5 to 2 inch diameter. Place the rolled dough portions on the prepared baking sheet. Set to bake in the oven for 15 to 20 minutes until you notice slight cracks on the surface and the cookie is turning golden color.

Remove from baking sheet from the oven and place the cookies to cool completely on the wire racks.

Once the Mexican Wedding Cookies have cooled completely dust them completely in confectioners' sugar and serve.

Store in an airtight container in the refrigerator for a couple of weeks.