Moroccan Style Vegetable Stew Recipe
Healthy entree recipe with potatoes, carrots, and squashes among others

Archana Doshi
On

Thursday, 03 September 2009 23:07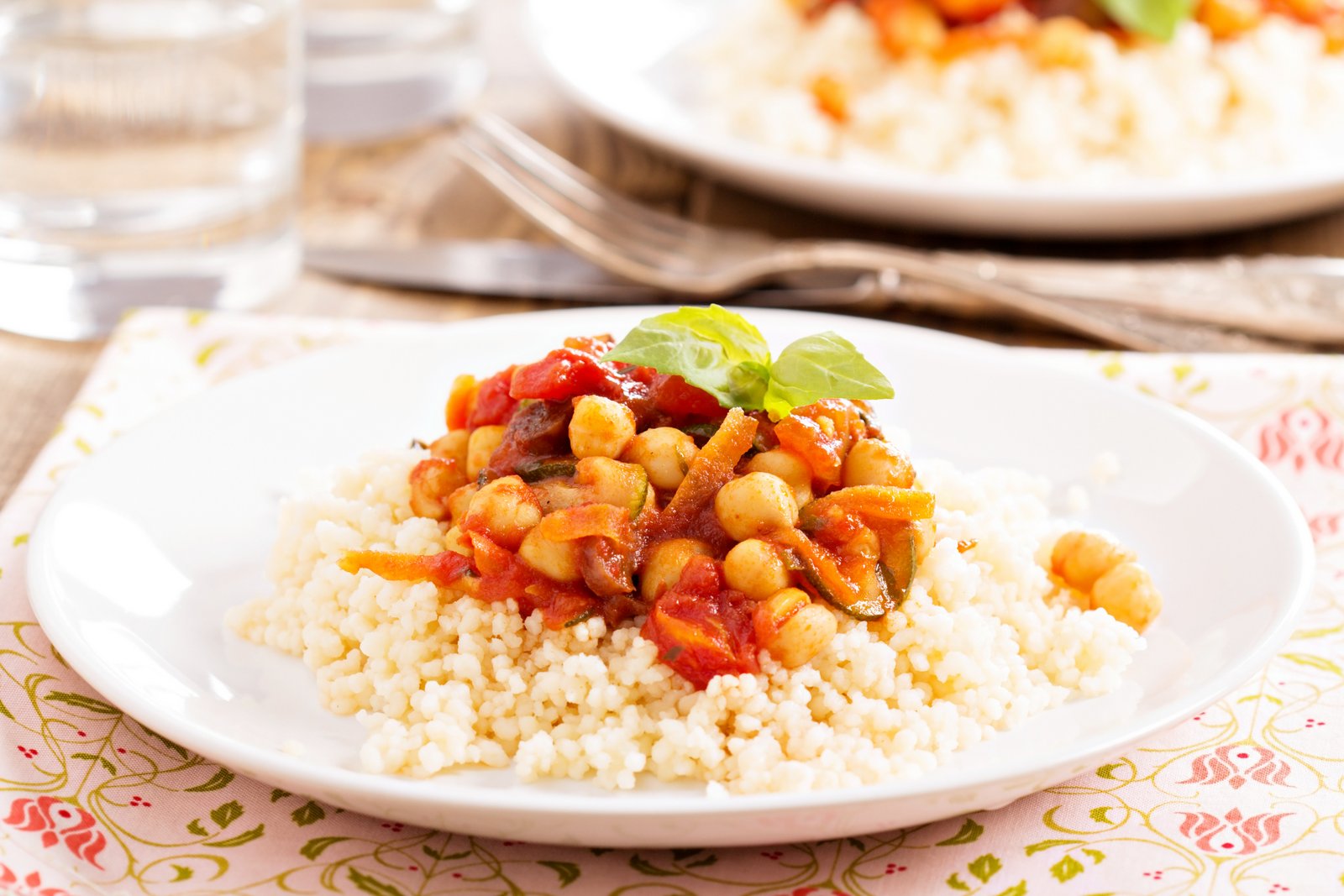 Moroccan Style Vegetable Stew Recipe is a perfect vegetarian entree suitable for one of those cold evening, served with steamed saffron pilaf, is truly delectable.
The stew, without coconut milk, but used some cream and a fine blend of spices and vegetables like potatoes, carrots, butternut squash/pumpkin, or any combination of the different squashes.
Serve Moroccan Style Vegetable Stew Recipe hot over a bed of saffron pilaf or couscous.
Try more of our Moroccan cuisine-
Ingredients
2 tablespoons

Olive Oil

1/2 cup

Onions

, finely chopped
1 teaspoon

Garlic

, finely chopped
2 cups

Vegetable stock

, or water
1/2 cup

Fresh cream

1 teaspoon

Cumin powder (Jeera)

1 teaspoon

Red chilli powder

1/4 teaspoon

Cloves (Laung)

, ground
1 teaspoon

Cardamom Powder (Elaichi)

3/4 teaspoon

Cinnamon Powder (Dalchini)

, ground
1/2 cup

Potatoes (Aloo)

, boiled and cubed
1/4 cup

Kaddu (Parangikai/ Pumpkin)

, cubed
1/4 cup

Carrots (Gajjar)

, cubed or sliced
1/4 cup

Kabuli Chana (White Chickpeas)

, soaked overnight & cooked
1/3 cup

Black olives

, pitted and halved
3 tablespoons

Lemon juice

1/4 cup

Coriander (Dhania) Leaves

, or parsley, chopped finely

Salt

, to taste
How to make Moroccan Style Vegetable Stew Recipe
To prepare Moroccan-Style Vegetable Stew Recipe, heat the oil in a large saucepan over medium heat.

Add the onion and the garlic, stirring until it gets tender and golden brown.

Add the water or the stock, chili powder, cumin, cloves, cinnamon, cardamom, and salt. Allow it to boil for a few minutes till everything combines.

Add the cream, potatoes, pumpkin/squash, carrots and chickpeas.

Simmer covered for another 5 -10 minutes until the vegetables are tender and you start to feel the flavors emanating from the stew.

Stir in the lemon juice after switching off heat, adorn the soup with parsley and serve Moroccan-Style Vegetable Stew Recipe hot with saffron pilaf or couscous.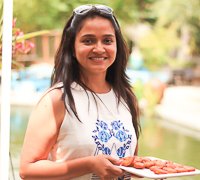 Archana Doshi is the founder of Archana's Kitchen. Archana launched Archana's Kitchen in 2007 as a way to keep track of her and family's recipes, and along the way grew it into one of the most popular cooking websites in the world. Archana is dedicated to helping home cooks be successful in the kitchen. Archana says "I hope you enjoy cooking recipes from my website where the sole effort is to make cooking simple for you. When you try out one of our recipes, we are longing to hear back from you. Do take your time to come back and share your comments, as your feedback means a lot to me"