Konkani Style Dangar Recipe-Cabbage Fritters
Konkani Style cabbage and onion fritters are a delicious snack that is made by preparing a coarse rice and lentil based batter and then mixed along with chopped cabbage and onions. The batter is then flavoured some dry spice powder and shallow fried in Kuzhi paniyaram pan. Serve it as a snack along with chai.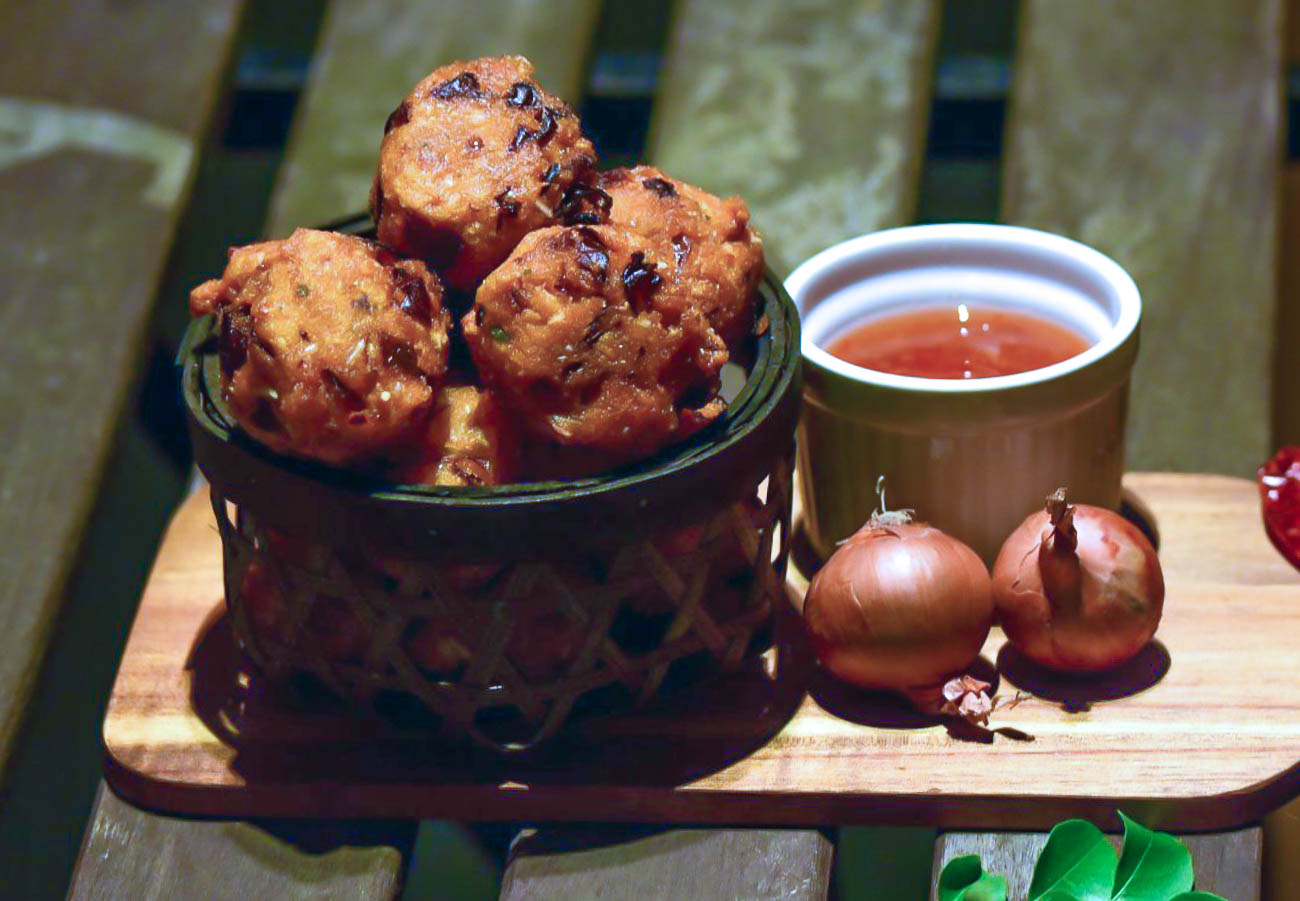 Dangar is basically a spicy, crispy fritter that is prepared by making a coarse rice and lentil based batter, which is then mixed with cabbage, onions and some dry spices, then finally, deep-fried.
Interestingly, instead of deep-frying the fritters, you can make thick pancakes out of the same mixture and shallow-fry them. Dangar in this form is called as Sanapodo.
Serve Konkani Style Dangar along with Dhaniya Pudina Chutney and masala chai as a delicious evening snack.
Other recipes that you can try are:
Ingredients
1/2 cup

Rice

1/2 cup

Arhar dal (Split Toor Dal)

1

Onion

, finely chopped
1 cup

Cabbage (Patta Gobi/ Muttaikose)

, finely chopped 
1

Dry Red Chilli

1 teaspoon

Red Chilli powder

1/2 teaspoon

Turmeric powder (Haldi)

Asafoetida (hing)

, a pinch
1 tablespoon

Rice flour

1 sprig

Coriander (Dhania) Leaves

, finely chopped

Salt

, to taste

Oil

, for frying
How to make Konkani Style Dangar Recipe-Cabbage Fritters
To begin making Konkani Style Dangar, first wash rice and toor dal well. Soak them together in water for at least 30 minutes.

Once both the things seem to be soaked well, drain and make sure there's no water remaining in the rice and dal.

Into a blender, add in the soaked rice and dal, along with a dried red chilly. Grind into a coarse paste without adding any water. It's okay if you are left with tiny pieces of rice and toor dal as they add a nice crunch after the deep-frying.

Transfer the batter into a bowl and add finely chopped onions, cabbage and coriander, along with the dry spices and salt.

Finally, mix in your rice flour. This is mainly to absorb the excess moisture in the mixture.

Once the oil is hot enough for deep-frying, grease your palm with some oil and taking some mixture into your hand, make a round ball. Place carefully into the oil.

Repeat until the oil has enough patties for one batch. Do not overcrowd! Fry on medium heat until they are well-cooked uniformly, on the inside and out.

Serve Konkani Style Dangar along with Dhaniya Pudina Chutney and masala chai as a delicious evening snack.
– Once you add onions and salt to your dangar batter, they will quickly moisten up the batter and you may not be able to form balls out of it easily. So, add your onion and salt just a few minutes before you fry your fritters.
-Make sure that your vegetables are finely chopped otherwise they may prevent the batter to hold a proper shape for frying and break.
– To make sanapodo instead of dangar, here are the instructions. Take a non-stick frying pan. Heat a tsp of oil on it and place a spoonful of batter on it. With your fingers, spread the mixture in the shape of a thick, flat pancake. Heat like a pancake and flip. Heat again on the other side till well done. Add more oil if needed. Cook till the pancake is completely cooked on both the sides. Serve hot!