मशरुम एंड ब्रोकली सूप रेसिपी - Mushroom and Broccoli Soup Recipe
सरल और खाने में स्वादिष्ट, मशरुम एंड ब्रोकली सूप रेसिपी को पालक पनीर काठी रोल के साथ रात के भोजन के लिए परोसे।

Swathy Nandhini
On

Wednesday, 30 May 2018 08:00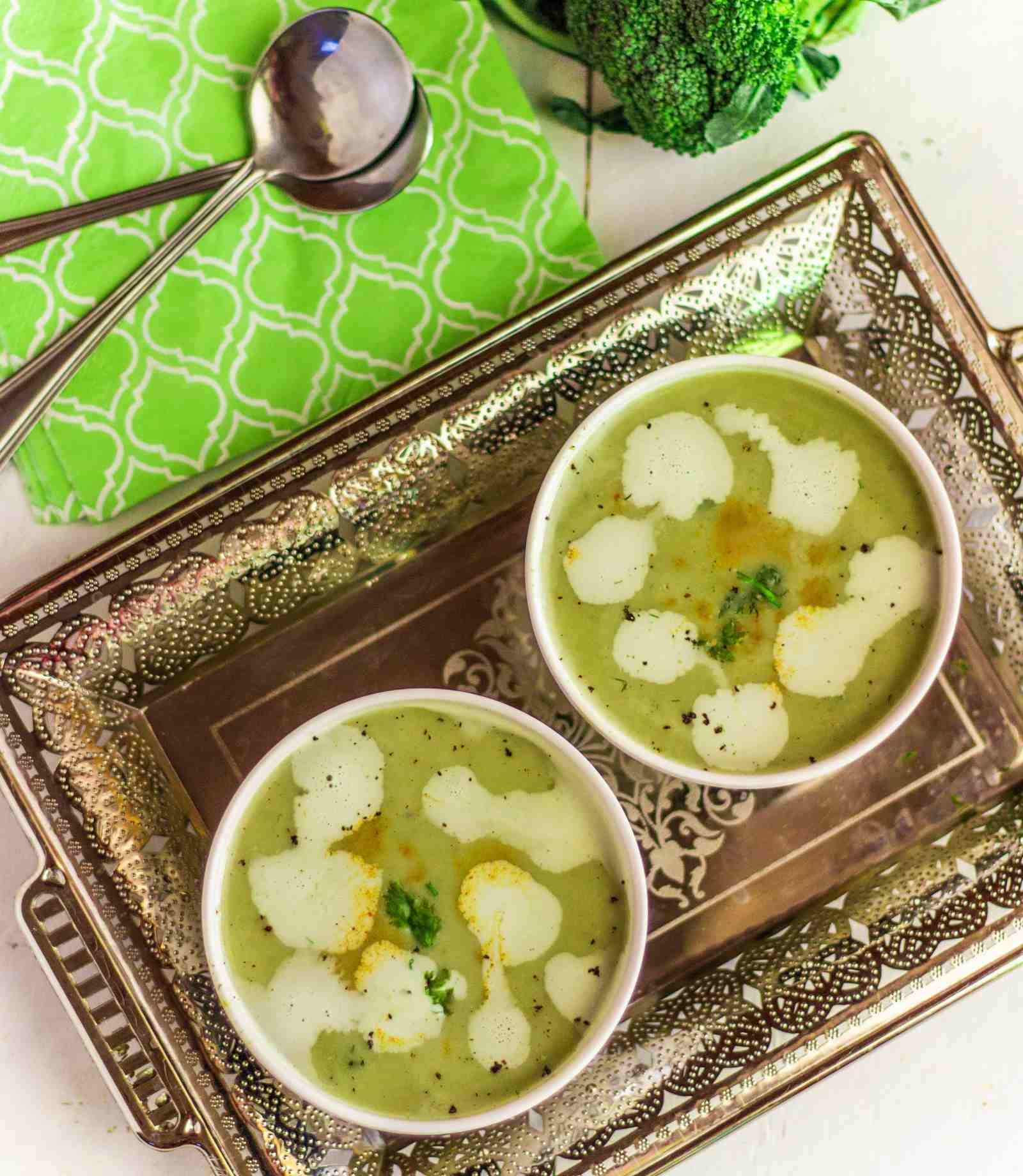 मशरुम एंड ब्रोकली सूप रेसिपी सेहतमंद, गरम और क्रीम से भरपूर सूप है जिसमे ब्रोक्कोली और मशरुम का प्रयोग किया जाता है. इसमें कम सामग्री का प्रयोग होता है और इस सूप को बनाने में भी कम समय लगता है. आप इससे सलाद या सैंडविच के साथ सकते है.
मशरुम एंड ब्रोकली सूप रेसिपी को पालक पनीर काठी रोल के साथ रात के भोजन के लिए परोसे।
Ingredients
1

ब्रोकली

, काट ले
200 ग्राम

बटन मशरुम

, काट ले
1 छोटा चमच्च

जीरा

, चुरा कर ले
2 छोटे चमच्च

पूरी काली मिर्च

, चुरा कर ले

नमक

, स्वाद अनुसार
2 बड़े चमच्च

क्रीम

हरा धनिया

, प्रयोग अनुसार, गार्निश के लिए
1 छोटा चमच्च

तेल
How to make मशरुम एंड ब्रोकली सूप रेसिपी - Mushroom and Broccoli Soup Recipe
मशरुम एंड ब्रोकली सूप रेसिपी बनाने के लिए सबसे पहले ब्रोकली और मशरुम को धो ले. दोनों को काट ले और अलग से रख ले.

प्रेशर कुकर में तेल गरम करें। इसमें जीरा, काली मिर्च डाले और 30 सेकण्ड्स के लिए पका ले.

अब इसमें ब्रोकली डाले और 1 मिनट के लिए पका ले. 1 मिनट के बाद इसमें मशरुम डाले और 2 मिनट के लिए पका ले. अब इसमें 2 कप पानी, नमक डाले। मिला ले और कुकर बंद कर ले.

2 सिटी आने तक पका ले. प्रेशर को अपने आप निकलने दे. कुकर खोले और इस मिश्रण को थोड़ा ठंडा होने दे. अब ब्लेंडर के और इस मिश्रण को ब्लेंड कर ले.

इस मिश्रण को एक बाउल में डाले और ऊपर से फ्रेश क्रीम डाले। हरा धनिया, काली मिर्च से गार्निश करें और परोसे।

मशरुम एंड ब्रोकली सूप रेसिपी को पालक पनीर काठी रोल के साथ रात के भोजन के लिए परोसे।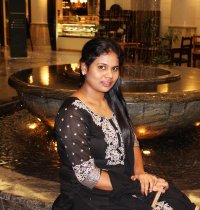 I am Swathy Nandhini, author and food photographer of shravskitchen.com and currently residing in Dubai. I am newbie to the world of blogging and learning lots of new things through this virtual world. Though I had passion for cooking from school days, I took it seriously as a way of life only after I became mother for Shravanthi. I have named the blog after her. I love to try different cuisines and I got many interesting recipes over my blog. My love towards blogging grows each and every day.